Age demographics are an important factor in the dating world and can predict romantic success. Our experts have ranked the best free dating sites by age group to save the average single person time when deciding where to go and what to download.
The online dating experience isn't the same for all age groups. Young adults often have different priorities and goals than do older singles, so a variety of dating platforms have fashioned niche services to meet a variety of needs.
This comprehensive breakdown includes our reviews of the most popular platforms for young singles, adult singles, and senior singles, and we've also answered some frequently asked questions to further guide people. Use the links below to find the top dating sites for your age group.
Best Free Dating Sites for 18-29
When you're under 30, the dating world is your oyster. You can play the field and enjoy casual hookups, or you can get serious and find a potential partner for life. And online dating can help.
It makes sense that a lot of dating sites and apps cater to young people's needs because they are the largest age group in the adult dating pool. So get out there and make the most of your late teens and 20s!
Match.com has been in the online dating game so long that it's actually older than many of its current users. The dating site launched in 1995, and it has been a champion for single people with long-term relationship goals.
Over the last three decades, the Match team has perfected an algorithm for identifying compatibility and guiding users toward a worthwhile date. It is a breath of fresh air for serious daters who are tired of being ghosted in the swiping scene. Match users tend to be more committed to making a meaningful connection with someone new, and singles as young as 18 years old can qualify for a free membership.
Zoosk launched in 2007 as a Facebook app, and it went viral thanks to its innovative behavioral matchmaking system. The online dating site and app offer some free chat options as well as unlimited browsing of profiles and photos. Plus, Zoosk members can verify their photos and other credentials to show they are the real deal.
Young people have flocked to Zoosk because it is free and has smart technology to back its online dating matches. The algorithm identifies mutual attraction by finding patterns in the user's browsing history. That means the more you swipe on Zoosk, the better it will get at predicting romance.
According to its internal statistics, the Zoosk database has over 40 million profiles, and its active members exchange about 3 million messages per day.
The Gen Z and millennial generations are more diverse than any previous American generations, so it's only natural that a Black dating site would be of interest to today's young singles. After all, the U.S. is a melting pot, and online dating can turn up the heat.
BlackPeopleMeet is a niche dating site that promotes Black love and interracial relationships. Its diverse dating pool includes people of every race and ethnic background. Singles don't have to be of African-American descent to join the network. As long as they are over 18, adults can set up a free dating profile on the BPM app or website.
BeNaughty has a domain name that pretty much tells you all you need to know about it. This hookup site encourages young people to explore their sexuality without judgment. People get up to all sorts of flirtatious activities in the private chat rooms and photo swiping galleries.
It's free to join BeNaughty and scope out the local date prospects. Women can even send direct messages for free. Whether you're interested in sexting a stranger or meeting a hookup buddy, BeNaughty can fuel the romantic fire and give young singles everything they need to have fun and be naughty together.
OkCupid is a free dating site and app that uses a personality test to determine a couple's relationship compatibility. The calculation takes an array of values, opinions, and quirks into account, and it provides a lot of good information to online daters. Every year, OkCupid creates approximately 91 million matches and facilitates over 1.5 million first dates.
Since its launch in 2004, OkCupid has been popular with a young crowd that includes teenagers and 20-somethings. It offers enough freedom to find a new friend, serious relationship, or casual hookup, and it doesn't charge fees for sending and receiving messages. OkCupid members can contact anyone they like in the swiping lists, and they'll get a notification when the other person likes or messages them back.
What's more, OkCupids offers 22 gender options and 12 sexual orientation options to ensure everyone feels included in the dating game.
In 2003, PlentyOfFish established a free dating service based in Canada. It had a straightforward and affordable matchmaking system that appealed to students on a tight budget. Today, the dating platform reaches 150 million people in 20 countries.
The POF community is both young and diverse. It includes American college grads as well as working class folks. Many are drawn to this online dating website because of its free chat features, which foster lively conversations between singles in the same age group. Amid the COVID-19 pandemic, PlentyOfFish was among the first major dating companies to add livestreaming and video chat functionality to its app and site.
Tinder ranks highly among the best dating apps for 20-somethings. This swiping app has been facilitating romance since 2012, and it has made headlines for its influence among the young population. In fact, more than half of its users are under 25 years old.
Some people say Tinder is only good as a hookup app, but we've seen evidence that it can change lives by inspiring long-term relationships, friendships, and other Tinder love stories. It all depends how you swipe and who you meet.
According to Tinder's statistics, the online dating app has been downloaded over 430 million times, and it has made over 60 billion matches worldwide.
FriendFinder-X has taken a local approach to online dating. The hookup site connects nearby singles and couples in its user base, which stretches around the world. Users can play with filters by age, location, and physical appearance until they find the perfect match.
Casual dating is appealing to younger singles who are in their prime and aren't ready for a major life commitment just yet. FriendFinder-X can help individuals play the field and explore their sexuality from the privacy of home. It's free to create an account on FriendFinder-X and view profiles; however, you'll need to upgrade to a paid membership to access direct messaging and video chat capabilities.
MenNation has been active in the gay hookup scene for decades — long before Grindr — and it has established a loyal following. The database includes millions of gay, bisexual, and queer men in the U.S. and abroad.
As the name indicates, MenNation is for men only. New members must verify that they are over 18 years old, and they must provide an email address and some personal details for their profile. No payment information is required to get through the initial signup process. Every new member starts with a free trial. The only reason to pay a subscription fee is if you see a man you'd like to converse with online.
LesbianPersonals is an online dating service that is dedicated to helping single women and lesbian couples find the perfect match in the bedroom and beyond. Its real-time matching often leads to sexting chats and casual lesbian hookups.
Not everyone on the LesbianPersonals site identifies as a lesbian, but they're all interested in connecting with a hot single woman and finding instant chemistry online and offline. The hookup site allows its members to post graphic images and use sexually explicit language in their profiles, but there is a limit on free messaging and livestreaming. If you want to connect with a new person on LesbianPersonals, a paid membership is the best way to go.
Grindr is a gay dating app that has become synonymous with casual fun in the LGBTQ+ community. The app is free to download on Android and iPhones, and it has free swiping and chat tools available.
Grindr has over 27 million members and ses approximately 3 million visitors every day. It's a go-to resource for single guys who want to pick up a hot date on the fly.
Men can upgrade to Grindr Xtra if they want to get rid of ads, swipe on unlimited profiles, and use advanced filters. Young singles tend to forgo the paid options, though, and take advantage of free dating opportunities on their own terms.
Best Free Dating Sites for 30-49 
Let's be honest, dating in your 30s and 40s is a lot different than dating in your 20s. For one thing, it's much more common for a divorced person or single parent to slide into your DMs. And maybe you have more serious intentions going into each chat and date. At the very least, you probably know yourself and your emotional needs better than you did in your 20s, and that can be a real asset as you enter the online dating world.
Here are several dating sites that cater to mature singles who are looking for the real deal.
Elite Singles is a dating site and app for single professionals who are smart, accomplished, and extremely busy. These individuals often don't have the time nor inclination to spend hours swiping after work. They want to cut to the chase and meet quality dates more efficiently, and that's where Elite Singles comes in to help.
Over 80% of Elite Singles members have graduated from a university and started their careers. Over 90% say they are ready to find love and get married to the right person.
In the wake of the COVID-19 pandemic, Elite Singles acted quickly to support single adults who could no longer rely on in-person dating methods. The dating site added video options and surveyed users to gauge the new feature's popularity. Only 7% of surveyed users said they had tried video dates before the pandemic, but 46% said they were more open to virtual dating solutions.
The founding mission of eharmony was to strengthen the state of marriage in the United States. A Christian psychologist devised a formula for love based on an extensive questionnaire, and those questions continue to form the foundation for this popular match system.
If you're looking for a mature alternative to swiping for a date, then eharmony is the perfect fit. This mature dating website and app calculates compatibility based on an array of personal information and analysis. It's not just about the photos. Over the years, eharmony has distinguished itself for its strict profile requirements, quality control filters, and payment plans. The bottom line is that online daters must invest in this service to fully meet their romantic potential.
ChristianMingle is the most popular Christian dating site in the United States, and it has inspired millions of relationships and marriages since its launch in 2001. The niche site has a reputation for putting religious values at the forefront of new romances. It was created by the same team that made JDate, a well-known Jewish dating site.
You do not have to be a confirmed or baptized Christian to join ChristianMingle. The dating platform accepts people of all faiths and cultures. It cultivates an atmosphere of maturity and respect where couples can discuss their core values in an open dialogue.
Ashley Madison is an affair dating site where married people can enjoy the thrills of online dating. This private space allows adults to follow their fantasies and explore new romantic connections regardless of relationship status.
Some Ashley Madison members are single, some are separated, and some are married and hoping to cheat, but they all share a similar desire to be a little naughty and see where the experience takes them. More than 60% of Ashley Madison users surveyed said they wanted to spice up their sex lives by creating a dating profile. And nearly half of users admitted to having had an affair already.
Adult Friend Finder is a sexy place to meet someone new. The casual dating site introduces men, women, and non-binary folks in an anything-goes environment. Members only need a valid email address to gain access to this sex-positive and kink-friendly space. No payment details are required to start the browsing experience.
The AFF community has proven to have incredible staying power in the dating scene. It launched in 1997 before some of its current users were born. Adult singles can use this safe sex haven to network with future lovers. The local search tools provide avenues to romance that never existed before the age of the internet.
Flirt.com is a fun dating site for adult singles with a high sex drive. This flirting zone is open 24 hours a day and seven days a week, and it can guide lonely and horny singles to new romantic connections.
Single women have free communication options at their fingertips, so nothing stands between them and a new match. What's more, the paid plans amount to less than $1 a day, so it's an affordable way to start a sexting chat and find potential dates in the area.
Bumble caused a buzz in 2014 when it established itself as the world's first feminist dating app. What exactly does that mean? It means single women get to make the first move in all matches with men.
A man cannot message a woman on Bumble unless she has first liked his dating profile and sent him an introductory message.
If you look at the membership stats, it's clear that Bumble is no hookup app. Fewer than 1% of surveyed Bumble women said they're looking for a casual hookup, and about 85% of all users in the survey said they want to find a long-term relationship.
HER is a dating app for women of all ages and sexual orientations, but it has proven particularly popular among relationship seekers. Adult single women can join the online network to make friends and meet a potential partner.
A lesbian woman founded HER in 2013 to be much more than a hookup app or a threesome site. She wanted to bring LGBTQ+ women together for deep, meaningful connections. Now the community encompasses over 5 million single women worldwide. Whether you're a single mom or a newly out 30-something, you can find common ground in this diverse and upbeat dating environment.
Best Free Free Dating Sites for 50+
Singles who are over 50 often bring a lot of experience and maturity to their new relationships, and that can be a great help when meeting someone new. Senior singles know who they are and what they want, so they can skip the games that hamper younger singles. Here are a few senior dating sites that cater to older folks in the over-50 age group.
Silver Singles has created a friendly space for older people in the dating scene, and it has gotten praise from tens of thousands of retirees, divorcees, and other senior singles. It is a great resource for finding companionship in the over-50 age group.
It's free to join Silver Singles and browse local profiles, but only those with a paid membership can view photos and send messages. The cost breakdown is calculated to be within the average senior person's budget, even if they're on a fixed income. Plus, the online dating site offers some freebies for active members.
OurTime is a senior dating site that promotes maturity, authenticity, and safety. Users sign up through Facebook or an email address, and they will have to submit their phone number if they're using the app. Seniors don't have to browse under their real names — instead they can choose a username to introduce themselves to a new person.
By implementing a two-factor verification, OurTime has essentially blocked fake profiles and scam artists from running rampant on the online dating site and app. Online daters can rest assured that their matches have been put to the test and verified as real.
SeniorMatch snagged the last spot on our list of dating sites by age group. It offers a support system for senior singles who are in search of companionship and true love in their golden years.
Over 1 million people have joined the SeniorMatch network in hopes of meeting a compatible date, pen pal, or new friend.
Our SeniorMatch review goes into more detail about the dating platform's functionality and success stories. One important thing to mention is that the free membership has some limits, and it may be necessary to invest in the online dating service to meet real senior people.
How Do the Best Free Dating Sites by Age Group Really Work?
I can summarize the online dating experience in four words: Join, search, chat, meet. Those are the essential steps that it takes to go from single user to match success story. Free dating sites and apps for younger people tend to focus on quantity over quality because members tend to want to move quickly from one date to the next.
Dating sites geared toward older adults may have more quality-driven features and payment plans. The focus tends to be on serious dating and weeding out flaky and inauthentic people. Most senior dating sites provide online dating tips to help guide newcomers who may not have swiped for a match before. The best expert advice we can give you is to take things slowly and consider your options before making a big decision in the online dating department.
Are the Best Free Dating Sites by Age Group Safe to Use?
Yes, online dating is safe — as long as you're exercising good judgment. That means being wary of users who have little profile information and no photos. Don't take every match at face value. Some users fib a little on their dating profiles to make themselves look better, and some people lie outright in an effort to scam an unsuspecting person.
Senior people aren't the only ones vulnerable to online dating scams. Young people can fall prey to a long con where they believe they're building a long-distance relationship, but they're actually being groomed for something else. That's why it's important to never give money to a stranger online and never meet at a private residence on the first date.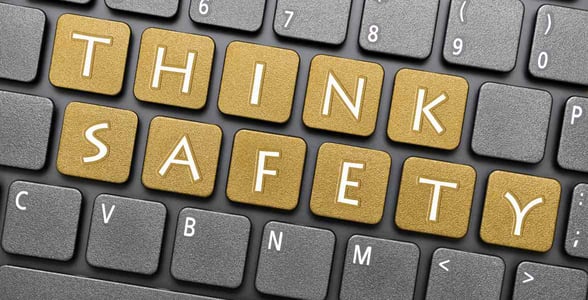 Take the time to consider your potential match list and determine which profiles seem most promising. Verify the profile's authenticity through social media if you can. Watch out for red flags. If a new person avoids sharing specifics about themselves and refuses to meet in person or through a video date, that is a decidedly bad sign.
Don't hesitate to block or report any user who gives you the creeps. And definitely contact the online dating authorities if anyone asks you for money or favors. That kind of behavior is usually enough to get the dating profile removed and banned.
How Do I Choose the Best Free Dating Site by Age Group?
Choosing a dating site or app can be a hard task because hundreds of services have crowded the market over the last few years. But you've probably heard the names of the top players in the field. Word tends to spread pretty quickly from friend to friend or mother to child about the online dating services that have worked. Ask people you know for their recommendations — and make sure they're in the same age group because different generations have embraced different platforms.
For instance, Gen Xers seem to really like eharmony and Match.com, while Gen Z has vibed with Tinder and Grindr.
Religion is another important factor to consider. A Jewish single may want to explore JDate, aka the most popular Jewish dating site, while a Muslim single may feel more comfortable on Muslim dating sites.
Think about what's most important to you in a potential partner and find a matchmaking service that reflects those values and goals.
Find Your Desired Age Group in the Online Dating Scene
No matter what age you are, online dating is by far the fastest and easiest way to meet new people. And it also happens to be free to create a dating profile on every single site and app on this list.
Teenagers, college students, single professionals, divorcees, widowers, retirees, and everyone in between can join the online dating world to broaden their romantic horizons and discover new possibilities. You may find yourself enjoying an instant hookup at a bar, or you may form a meaningful connection over tapas. It all depends on you and the attitude you bring to your dating adventure. Best of luck!
More About "12 Best Free Dating Sites by Age Group (Sep. 2023)"
We hope our guide "12 Best Free Dating Sites by Age Group (Sep. 2023)" has been helpful to you in meeting your dating needs. If you're still unsure of your next steps, we highly recommend trying the Match free trial, our top recommended site in this guide. If you're new to Match, here's a brief introduction to the site from our dating experts:
Match.com has come a long way since it launched in April 1995. This well-reputed dating site has honed its match algorithm to identify long-term compatibility and facilitate countless first dates, serious relationships, and successful marriages. Match's esteemed dating experts go to great lengths to guide singles to a seriously good match.
Our experts rate Match a 4.9/5.0 in the Online Dating category, which makes the site a highly-rated option in its niche.
If you prefer to explore other options, see our latest guides for sites like Match, which can help you break down Match's reputation and features versus those of other sites.
Advertiser Disclosure
DatingNews.com is a free online resource that offers valuable content and comparison services to users. To keep this resource 100% free, we receive compensation from many of the offers listed on the site. Along with key review factors, this compensation may impact how and where products appear on the page (including, for example, the order in which they appear). DatingNews.com does not include the entire universe of available offers. Editorial opinions expressed on the site are strictly our own and are not provided, endorsed, or approved by advertisers.
Our Editorial Review Policy
Our site is committed to publishing independent, accurate content guided by strict editorial guidelines. Before articles and reviews are published on our site, they undergo a thorough review process performed by a team of independent editors and subject-matter experts to ensure the content's accuracy, timeliness, and impartiality. Our editorial team is separate and independent of our site's advertisers, and the opinions they express on our site are their own. To read more about our team members and their editorial backgrounds, please visit our site's About page.