Meeting local singles can be challenging sometimes. Maybe you don't run into many people during your daily routine. Or maybe you've exhausted every romantic option in your social circle, and you're ready to branch out and find a new person who gets you.
Whether you live in a big city or a small town, it takes effort to put yourself out there and find your dating sweet spot. After all, different strategies work for different people. Some singles are outgoing and feel comfortable approaching hotties at bars or flirting at parties, while others would prefer to make friends first and then see if feelings develop.
Our dating experts have brainstormed a lot of different ways to meet local singles and shake up your love life. So read on and take your pick!
1. Dating Sites and Dating Apps
In 2013, experts estimated there were over 8,000 dating sites in existence, and we'd be willing to bet that number has only grown larger over the last decade.
Online dating is the fastest and most convenient way to meet new people these days, and many formerly single individuals (including me) have an app or site to thank for their current relationships. According to a survey conducted by The Knot, 22% of newly married or engaged couples interviewed said they met online, making a free dating site or app the most popular way for modern singles to meet their spouse.
To help you make the perfect match, we've listed our favorite dating platforms, sorted by category, for singles seeking a date on a Saturday night. Try our recommendations for best dating service dating service for men, women, seniors, Christians, and LGBTQ+ singles.
Any of these dating sites can offer great opportunities to meet someone new, and we'd recommend trying two or three at a time so you can get more matches, more dates, and more relationships.
For Single Men
Men tend to outnumber women on most dating sites and apps, leading to high competition and low response rates, but that's not the case on Match. This mainstream dating website has an even gender split, and it can offer a lot of compatible date recommendations for men looking for a single woman.
Since 1995, Match has made a name for itself as one of the most successful dating platforms in the world. The site empowers singles to find compatible dates and make a deep connection based on shared interests and lifestyles. Match.com is responsible for countless love stories, and the next one could be yours.
Find quality women with advanced search filters
Communicate with your Top Picks for free
Add up to 26 photos to your profile
Match is our top pick for men because the website has advanced search tools, a smart matchmaking algorithm, and one of the largest singles databases in the online dating scene.
A single guy can get a free Match account to up his odds of meeting women with similar interests and lifestyles. Plus, Match has a social event calendar for members who are tired of online dating and want to meet single ladies in person.
Of course, single men should note that Match focuses on facilitating real long-term relationships, not casual hookups, so if you're more into no-strings-attached dating, then you'll want to create a dating profile on a local hookup site like Adult Friend Finder or BeNaughty.
For Single Women
As a relationship-driven dating site and app, eharmony has always appealed to women looking for love and marriage. The dating platform has inspired over 2 million romantic connections since 2000, and it welcomes single women of all ages and backgrounds.
It may take some time to fill out eharmony's personality test, but the results are well worth it. This dating site goes the extra mile to get to know its members and deliver quality matches to their inboxes. Every profile has a compatibility rating to let you know your essential similarities and differences. Plus eharmony has inspired more than 2 million love connections since 2000.
Designed to satisfy marriage-minded single women
In-depth compatibility quiz generates high-quality matches
Personalized Match Preferences on gender, age, income, religion, education, and more
One of the stand-out features on eharmony is its Compatibility Quiz, which uses a psychological assessment to pair up couples who have a shot at making it in the long run. Singles can see how their personalities and lifestyles line up with local dates, and that can empower them to make a good decision and pursue people with true relationship potential.
Over the last two decades, eharmony has pioneered online dating techniques that have brought hope and help to mature single women, including single moms, who want to meet their Mr. Right.
For Senior Dating
Silver Singles caters to singles over 50, and many of its members are retirees looking to find companionship and love online.
A single man or woman of a certain age may worry that their dating days are behind them, but Silver Singles gives them the opportunity to find new life and vigor in the dating scene.
SilverSingles offers a secure dating experience for singles of a certain age. Anyone over 50 is welcome to join the network and browse for dates by using the simple search filters and match recommendations. Every month, over 800,000 senior singles join the dating site and start their journey toward love.
Global membership base of exclusively single seniors
Free members can browse matches, send smiles, and favorite profiles
24/7 online customer service
Singles can adjust their Dating Preferences on Silver Singles to ensure the algorithm prioritizes compatible profiles in terms of age, distance, ethnicity, and other important factors.
The online dating site and app have proven easy to use — even if you're not all that tech-savvy — and you can use its search and matching tools to find a potential match in your age bracket.
For Christian Dating
In 2001, Christian Mingle became known as the premier dating site for Christian singles, and it retains that title to this day.
The online dating site and app have become famous for connecting singles who have a strong sense of faith. It's a great place for building a relationship with a God-fearing single person. The dating platform has inspired more Christian relationships and marriages than any other matchmaking service.
Christian Mingle is among the most recognizable names in the Christian dating scene. Its faithful community houses over 3 million men and women around the world. Its powerful communication tools and inspirational blog is a source of comfort and motivation for Christians seeking a long term relationship built on shared Christian faith.
Specializes in fostering God-centered relationships
Over 3.5 million Christians mingle online
Rich profiles highlight your passions and beliefs
Christian Mingle's members share similar religious beliefs and family values, and that makes it easy for Christians to form deep, lasting connections on the free dating site.
Thanks to its private chat room and faith-driven matches, Christian Mingle has become the most popular dating website for a Christian single seeking a potential partner in faith. In fact, over 80% of Christian Mingle members said they would recommend the dating service to a friend or family member.
For LGBTQ+ Dating
Online dating has given LGBTQ+ singles the chance to privately explore their feelings and meet a potential date or dates without coming out of the closet. Today, over 60% of gay couples meet online through a local dating service.
Elite Singles is our top pick for lesbians hoping to meet high-caliber dates in their area. This trustworthy dating site promises no spam, no fake profiles, and no unicorn hunters. Instead, Elite Singles uses a personality-driven algorithm to see to it that local single women meet their perfect match on the local dating app.
Elite Singles empowers queer women to pursue lesbian relationships by using an intelligent matchmaking system. This premium dating site has created a global network of professional women who are serious about finding love. Elite Singles members can take the in-depth personality test for free and start receiving daily match recommendations based on their personal standards and preferences.
Caters to executive women worldwide
Members receive 3-7 potential matches every day
Over 80% of members have earned a college degree
We've picked Elite Singles as the best dating website to pick up single ladies and build new friendships and relationships. This dating pool is full of professional women who know their worth and want to meet singles with similar personal success.
On the other end of the spectrum, Zoosk is a local dating site and app with a lot to offer gay men. Zoosk has always been a trendsetter in the online dating scene, and its instant chat features appeal to gay men on the market for a local date. This gay-friendly dating site has over 40 million members worldwide, so there's always someone to talk to here.
Zoosk is a fast-growing dating site that reaches singles of all ages and orientations. This global network facilitates romantic connections between gay men with its behavioral matchmaking algorithm, advanced search filters, and premium communication tools. Every day, Zoosk members send over 3 million messages on the site and build close relationships.
Over 40 million members of all orientations
Seamless social media integration
Thousands of success stories in the LGBTQ community
If you're a single guy looking for a man to take home, you can count on Zoosk to put you in touch with some viable date options. The online dating site and app have honed a learning algorithm to find a potential match who is your type and lives in your area.
Zoosk makes the search for a potential partner much easier by offering a behavioral matchmaking system that has worked for many singles in the LGBTQ+ community.
For Young People
Tinder is absolutely the most lit dating app for Gen Z and Millennial singles. Young people depend on swiping to deliver them local date prospects for a casual hookup or a serious relationship.
The under-30 age demographic is already more likely to use dating sites and apps to meet people and make friends, and Tinder just takes things up a notch with its fast-paced swiping system.
In 2012, Tinder pioneered a swiping-based match system that empowered singles to connect with dates who liked them back. Tinder users can message their mutual matches for free on this fast-paced dating app. Since its launch, Tinder has created over 75 billion matches worldwide.
Supports active daters in 190+ countries
The swiping system creates over 12 million matches per day
Tinder Plus members have unlimited likes and 5 Super Likes
Over half of Tinder users are under 25 years old, and over 75% are under 35 years old. If you're looking for a young man or a young man to flirt with you, then Tinder should be on your radar — and your smartphone.
Tinder is a free dating app where singles are in control of who shows up in their inboxes. Only mutual matches can engage in conversations. The online dating app learns what you like the more you swipe and chat, so your match suggestions should get more tailored to your tastes as you go.
Seriously, this free dating app has created over 75 billion matches since 2012, and it is responsible for roughly 1.5 million dates every week.
2. Hire a Matchmaker and Dating Coach
As a profession, matchmaking has been around for centuries, but the rise of online dating has led many old-school matchmaking businesses to upgrade their introduction services. Nowadays, the modern matchmaker and dating coach can use a combination of human intuition and smart technology to fuel introductions between dateworthy single men and women.
"Our clients want a more hands-on, luxury service," said matchmaker Amanda Rose of Dating Boutique. "We also want to make our services affordable and accessible to everyone."
A matchmaking service may cost a pretty penny, but some single professionals think of it as an investment in their future. These driven and successful individuals know they want a special person in their life, but they don't have the time, energy, or inclination to search for dates on swipe-happy apps, so they tap a matchmaker and dating coach to speed things up and direct them to compatible and desirable dates.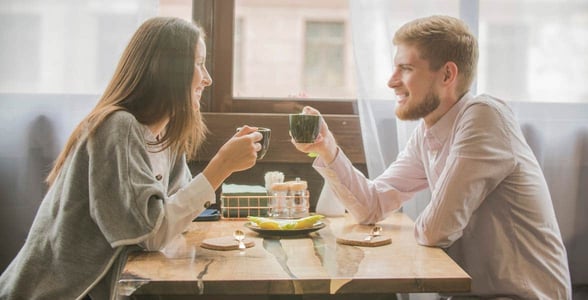 A mainstream matchmaker and dating coach will take on clients of all ages, races, orientations, and income levels. A national dating service has access to an extensive singles network and focuses on creating a serious relationship that lasts.
Some forward-thinking matchmakers have even begun to use technology and learning algorithms to augment more traditional introduction services.
Once your personal matchmaker and dating coach gets to know you, he or she will begin the search for a perfect match and arrange a first date at a coffee shop or restaurant with a man or woman who fits your dating criteria and relationship goals.
You can look up dating professionals in a local Google search or ask around to see if your friends or family members know of a good local matchmaker. There are many reasons to try a matchmaker, and the biggest upside for singles is that they no longer have to face the dating scene on their own.
3. Attend Meetup.com Groups
Not ready to go on a date-date yet? Then maybe you should ease into it by attending local events or clubs full of local singles. Meetup.com has a calendar full of opportunities to get involved, make friends, and expand your horizons. The site's motto is "the real world is calling," and it helps people organize book clubs, movie nights, brunch days, dance parties, and other fun gatherings.
Some Meetup groups are specifically for singles in town, while others are more interest-based, age-oriented, or community-driven. You can browse events and send RSVPs for free, and you'll receive email notifications about upcoming meetups on the calendar.
The most successful daters constantly put themselves out there and find new ways to meet local singles by joining as many clubs and attending as many local gatherings as possible.
4. Community Events, Sporting Leagues, and Classes
Along the same lines, local singles can become more socially active and engaged by finding sporting leagues, adult classes, and community events happening in your area. Eventbrite is a local dating resource for discovering festivals, seminars, and fun activities going on across the U.S., and you can buy tickets on the site as well.
We recommend looking for a social event that stimulates conversation between new people (i.e. a book club or cooking class) because such environments can help you meet a new friend or potential partner.
You should look for groups that meet regularly — once a week or once a month — so that you can build a rapport and get to know people in a more organic and comfortable way. Once you develop a crush on a person in your improv troupe, on your dodgeball team, or what-have-you, then you can float the idea of grabbing dinner or drinks together after the meetup.
As you build your relationship, it's important to try to get enough one-on-one time to see if the chemistry is right and how much you have in common.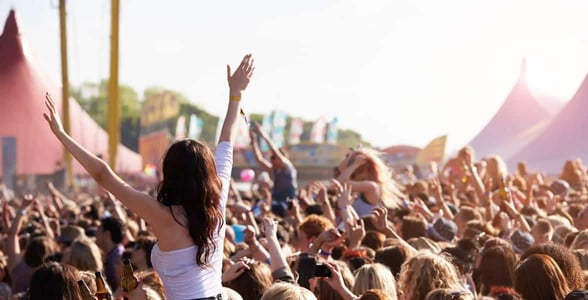 The YMCA runs adult sport leagues for basketball, soccer, hockey, tennis, volleyball, golf, and other team sports. You can get fit while meeting athletic and competitive singles in the same age bracket, and you never know when you'll hit it off with a person at practice or games.
Athletic singles often enjoy training together, running together, or going to the gym together, so that could be a natural excuse and a fun activity to enjoy with potential boyfriends or girlfriends you meet through a sports league. Plus, it never hurts to get trim and slim to make yourself more appealing in the dating scene.
Whether you're at a dance class or tennis match, you can meet new people by getting out of the house and participating in something that interests you. Engaging in a shared activity is one of the quickest ways to build relationships with people, and it's also just a fun distraction for singles to enjoy in their free time.
5. Volunteer With a Cause You Believe in
When you're single, you naturally think a lot about yourself and what you need, and that can become awfully tiresome, so it's helpful to get a new perspective on life by spending a day volunteering in the community.
Volunteerism often brings out the best in people. It just feels good to be helpful, and the act of helping others can create a positive spirit full of kindness and generosity. Volunteers tend to be passionate about their work — whether it's feeding the homeless or taking care of rescue animals — and those shared values and similar interests can unite them for a day or for a lifetime.
Volunteer events can helps singles meet a genuinely kind and caring person who has his or her heart in the right place.
You can search VolunteerMatch to learn about local volunteer opportunities. The networking site partners with over 127,000 nonprofits to promote good causes and inspire good people to come together to make a difference in the world.
6. Make a Friend at Bars and Parties
It doesn't always take a lot of planning and preparation to meet someone new. You can simply head to a local bar and strike up a conversation with someone who catches your eye in real life.
Single 20-somethings and 30-somethings often head to their favorite dive bar, speakeasy, or club when they want to mix things up and bring some flirtatious excitement to their evenings. Meeting someone new here is as easy as buying a round of drinks or inviting a person to join you on the dance floor.
The bar scene is typically crowded with singles who are looking for a little fun, adventure, and romance, and you can always win someone's good favor by offering to buy a drink or starting a friendly game of beer pong, JENGA, or pool. Some bars will have board games, arcade games, or video games to help you break the ice, and it's a good idea to take advantage of that during your evenings off.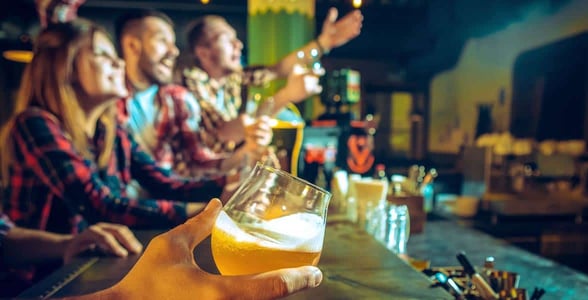 Another good way to meet people is by attending parties held by your friends or friends of friends. Don't be a wallflower at these events — they are usually full of dating opportunities if you play your cards right.
Not getting invited to many parties? Then maybe you could try hosting one yourself and making sure your friends invite all their single friends and acquaintances.
Sometimes you don't even need an invite to find yourself meeting folks at a crowded party. A friend of mine lives in a college town and takes his dog for a walk down fraternity row or sorority row on weekends whenever he wants to meet new local singles. He chats with people outside of house parties to see if he can charm his way into finding new friendships and drinking buddies.
7. Ask Your Friends and Family for Advice
Who needs a matchmaker when you have busybody friends, right? Your friends and family members are actually a really good resource for meeting people who travel in the same social circles but may have escaped your notice so far.
You have access to a built-in dating network through your social contacts, and all you have to do is start asking people if they know anyone who'd be right for you. In many cases, friends and family members are only too happy to play matchmaker and set up blind dates.
The newly launched Wingman dating app lets friends take a more active role in the dating process and actually swipe on behalf of singles they know.
If you're tired of searching for dates on your own, then team up with a real person you trust, explore their contacts list, and try sparking a connection that way.
8. Look for Dates on Social Media
Last of all, singles can take advantage of the vast reach of social media networks to find romance and build online friendships that could lead to something more.
Facebook connects over 2 billion people around the world, and it recently launched an opt-in dating portal where singles can search for dates. Facebook Dating is currently active in the U.S., Brazil, Canada, Mexico, Peru, Vietnam, and 14 other countries. Your friends will not know that you're using this dating service because it won't show up on your profile, and singles won't know you're crushing on them unless they add you to their Secret Crush list as well.
Facebook Dating can help locals singles turn their Facebook friend list into a potential match list, and its powerful networking tools has already helped men and women change their relationship status.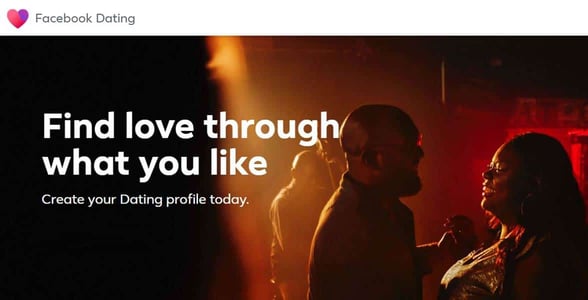 Singles can also use Twitter as a platform to reach out to an attractive person who shares similar interests and hobbies. This social media platform has over 330 million monthly active users, and experts estimate that 20% of all internet users access Twitter on a regular basis.
A surprising number of couples say they met on Twitter and started a serious relationship. This trending dating strategy can help a single woman or single man expand the search for love to virtual horizons.
"She dropped me a DM in January," wrote The Sleep Provider on Twitter. "We are almost three years in with a son."
Social media sites bring people together, and it's only natural that outgoing singles take advantage of those opportunities to mix, mingle, and chat with people in their newsfeed. Next time you're looking for a date, try heading to the comments section of Reddit, Twitter, or Facebook and see if anyone stands out and merits a like or a direct message.
You Can Find Date Opportunities Wherever You Go!
Of course, there are way more than eight ways to meet singles in your hometown, but we've highlighted some of the most popular and effective dating strategies to help you get started on the right foot.
You can't control when you'll meet someone and spark a connection. But you can control how frequently and consistently you try to make those connections and build those relationships in your local community. Many offline and online resources will have your back through this romantic journey — just make sure you choose the right ones for you.
With a little practice, singles can train themselves to recognize dating opportunities and take action when they see an attractive single cross their path. Sometimes you may have to go outside your comfort zone to build on a connection and get a potential match's attention. That's not always easy, but it can be well worth the effort.
At the end of the day, the world is full of serendipitous meetings and romantic encounters, and it's up to you to take advantage of those incredible moments when you click with someone special. Whether you're flirting on an app or sharing drinks at a bar, you have to be bold enough to take that next step if you want to make something happen. Good luck!
More About "8 Ways to Meet Local Singles (Sep. 2023)"
We hope our guide "8 Ways to Meet Local Singles (Sep. 2023)" has been helpful to you in meeting your dating needs. If you're still unsure of your next steps, we highly recommend trying the Match free trial, our top recommended site in this guide. If you're new to Match, here's a brief introduction to the site from our dating experts:
Since 1995, Match has made a name for itself as one of the most successful dating platforms in the world. The site empowers singles to find compatible dates and make a deep connection based on shared interests and lifestyles. Match.com is responsible for countless love stories, and the next one could be yours.
Our experts rate Match a 4.9/5.0 in the For Men category, which makes the site a highly-rated option in its niche.
If you prefer to explore other options, see our latest guides for sites like Match, which can help you break down Match's reputation and features versus those of other sites.
Advertiser Disclosure
DatingNews.com is a free online resource that offers valuable content and comparison services to users. To keep this resource 100% free, we receive compensation from many of the offers listed on the site. Along with key review factors, this compensation may impact how and where products appear on the page (including, for example, the order in which they appear). DatingNews.com does not include the entire universe of available offers. Editorial opinions expressed on the site are strictly our own and are not provided, endorsed, or approved by advertisers.
Our Editorial Review Policy
Our site is committed to publishing independent, accurate content guided by strict editorial guidelines. Before articles and reviews are published on our site, they undergo a thorough review process performed by a team of independent editors and subject-matter experts to ensure the content's accuracy, timeliness, and impartiality. Our editorial team is separate and independent of our site's advertisers, and the opinions they express on our site are their own. To read more about our team members and their editorial backgrounds, please visit our site's About page.