If you're looking for the best Hispanic dating sites, you've come to the right place. In this roundup, we'll review the top sites and apps for Latin singles to discover a love connection. 
Seeking love on dating sites can be complicated. But it can be much easier to navigate the dating landscape with an experience tailored to your preferences. Good thing that tailored experiences are the forte of dating applications.
With millions of people forming deep connections, thanks to the internet, dating sites have seen tons of support to back their viability. Singles can access a network of like-minded people to find lasting relationships or casual meetups, whether with dating service OG Match, or its Latino-dedicated dating app Chispa.
Overall Best Hispanic Dating Sites & Apps
The internet is filled with a magnitude of dating apps that range in size, scope, and success. With so many apps and sites to explore, you can quickly lose yourself in a sea of choices or be paralyzed by indecision. Only a select few dating sites and apps have a success rate that remains above the pack. Below, we go through the sites with the most solid reputations and that serve any type of individual, no matter their background.
Since 1995, Match has helped singles discover meaningful and lasting relationships through its online platform. The online dating site's initial success has played a significant role in pioneering the wave of online dating apps and sites in the last few decades.
Throughout its history, millions of singles have used Match as a go-to resource to form meaningful connections, build long-term relationships, and find dates. 
Match offers a lot of different features to make the platform feel more personalized to you. Users can set match preferences for age, race, and other criteria to fuel better options that fit their needs. The dating site has also integrated a personality-driven algorithm to help drive its platform and the success of matches. 
Users looking for Latin singles can filter Match's database to find their niche community. To set their preferences, users can navigate to the Background tab and check the ethnicity they desire, whether they want an interracial relationship or not. Match is available in Spanish and in 50 countries. 
EliteSingles offers an upscale and diverse setting for Latin singles to meet. More than 80% of its users have at least a bachelor's degree. EliteSingles caters to an international audience and is available to users across 25 countries and counting, with 2,500 people finding love per month on its dating sites. Its motto is serious online dating, which makes it ideal for singles hoping to create genuine connections. 
EliteSingles is a hot spot for relationship-minded singles to meet, with 90% of users expressing their desire to discover a long-term relationship. The dating site uses intelligent matchmaking to help users find the one. Singles can filter their searches by race, religion, and location for a date, making it ideal for interracial dating as well. 
3. Chispa
Chispa is a dating platform tailored to the Latino experience. Match Group, the parent organization behind Match, Tinder, and OkCupid, partnered with Univision Communications Inc. to deliver a dating app designed for Latino millennials to meet and find love. 
The free Latin dating app is available in English and Spanish on Android and iOS devices. Chispa makes it easy for singles to find that spark, which is what chispa means in English, they've been looking for. The app shares similarities with Tinder in functionality as users can swipe right to connect with a match or left to skip. Chispa has made more than 120 million matches among Latin singles throughout its run. 
With a focus on the US Latino community, Chispa provides access to a network where Latino singles can find commonality and build relationships based on similar interests. Chispa also allows members to showcase their Latin roots and display their country of heritage on their profile. Boasting more than 5.5 million downloads, Chispa is easily one of the best Hispanic dating apps out there. 
Best Latino Apps For Relationship Seekers
These following dating sites have a reputation for being a catalyst for serious relationships. Most singles who have a membership with these platforms have one thing in mind: finding the right match and developing a long-lasting relationship. But they don't all have the same experience features. Each of these dating sites offers a different vibe, whether it's an experience fit for specific age demographic or religious affiliation. 
More than 2 million members credit eharmony for helping them secure meaningful connections. The online dating site is responsible for many success stories. Thanks to its trademark, 32-dimension personality test, users can dive deeper into forming connections, proving it a trustworthy source for exploring romantic relationships. 
eharmony is a fantastic choice for Latin men and women who seek marriage and established relationships. The psychology-driven dating service serves every background and boasts an in-depth matching system that can meet specific dating goals. 
eharmony ranks as the #1 trusted dating app, with people finding love every 14 minutes on the platform, which supports its solid reputation as a matchmaker. eHarmony users can leave the dating games behind and focus on connecting with a partner with the same goals and relationship aspirations.
ChristianMingle is a niche dating site perfect for singles searching for someone who shares their faith values. Religious compatibility is essential for many people and can make or break their relationship outlook. ChristianMingle provides a robust platform for Christian singles to find love or explore potential matches.
Latin singles who prioritize their faith in dating can appreciate the platform's features that meet their standards. ChristianMingle offers a secure and positive environment for relationship-minded people to spark a connection that may even lead to marriage. 
ChristianMingle is free to sign up. Users can create a profile but must pay to respond to all instant messages. ChristianMingle's preference settings allow members to use search filters to find a Latin single within its larger space.
Hinge communicates its trusted mission through its slogan: "the dating app designed to be deleted." Authenticity is at the heart of what Hinge offers. Singles on the dating platform can trust that the dating app will help them discover quality matches that can lead to something serious. 
Hinge uses detailed profiles and a Nobel-Prize-winning algorithm to foster compatibility and set users up with potential matches. Every user receives eight likes for free and can like specific parts of a Hinge profile to make striking up a conversation more light and fun. 
Users can leverage Hinge's unique features to form meaningful connections with Hispanic singles. If your goal is to meet someone, build a relationship, and stop the endless swiping, Hinge supplies you with a network of like-minded individuals who want the same. 
Best Hispanic Hookup Sites & Apps for Casual Chatting
Everyone has different reasons for using an online dating platform. Some singles seek a love that leads to marriage, while others may desire something less serious. If you don't want to get caught up in the miscommunication of dating apps, these niche casual dating sites will ensure you and your match are on the same page.
Expectations are set on OneNightFriend. The dating site serves users who are seeking casual, fun encounters rather than a lifelong partner. OneNightFriend allows singles to meet other like-minded people and takes the stress out of no-strings-attached dating.  
Singles can use the platform to browse for flirty conversations or to plan a fun hookup. The OneNightFriend team understands the hassle of searching for compatible matches and makes hookup dating simple. Men can feel comfortable pursuing Latin women who have the exact expectations as they do. 
OneNightFriend has a large membership base, so finding someone who lives locally won't be too difficult. The signup process is quick and easy, and users can start chatting in no time. OneNightFriend also offers a chat room feature that allows members to meet a prospect with their desired qualities without scrolling through tons of profiles and waiting for a delayed response.
Flirt makes dating easy and promotes flirting as the first step to love. The dating service serves as a place for singles to meet, flirt, and form genuine connections with authority. You can meet people from various countries and backgrounds and use the website for either love or a casual hangout.
When creating your profile, you can choose the option to date only Hispanic men or women. Flirt sorts its dating platform by sexuality, ethnicity, age, religion, and interests, giving you a vast variety of categories to sift your choices and narrow your matches down to that special someone. 
9. LatinoLicious
LatinoLicious is a definitive resource for Latin singles looking to build strong relationships. Singles on the Latin dating site are upfront about their interests and emphasize their desire for interracial dating. Multiple members have attributed their success stories to the Hispanic dating site over the years. 
LatinoLicious encourages Latin American singles to find love with the ideal partner regardless of race and cultural background. Many Latin dating websites typically spotlight pairings of a Latino man and a Latina woman, but LatinoLicious focuses on making a more inclusive community. It gives men and women of all backgrounds the opportunity to find successful matches with an experience that caters to their individual needs. 
Users can join for free and navigate a simple interface to get started. Profile creation only requires answering questions about age range and ethnicity and selecting from four relationship categories: pen pal, friends, dating/romance, or long-term/marriage.
Best Hispanic Dating Sites & Apps for LGBTQ+ People
Nothing is simple in love. But these Hispanic dating sites help make dating easier and fun for gay singles. According to UCLA's Williams Institute School of Law, 20% of LGBTQ+ adults identify as Latino, and 5.6% of all Latino adults are LGBTQ+. Latino men and women represent a significant part of the LGBTQ+ community but can feel like a minority within their cultural demographic. By using a niche dating site or app, Latino gay singles can find a fun date or form a deep connection. 
MenNation is the world's largest gay dating and hookup site and boasts more than 115 million members worldwide. The dating website promotes a fun and sexy space for men, including the Hispanic community, to find and meet dates. 
Users don't have to worry about their communication wires crossing on MenNation. Right off the bat, you can specify your desires when creating your profile. Gay couples and singles can use MenNation to connect, chat, or hook up with other men by sending emails or flirts to attract dates. It's free to join, and browsing profiles doesn't incur an added cost. 
LesbianPersonals gives women of all backgrounds a safe environment to meet other women for casual hookups or to build relationships. No need to wait or scour other Hispanic dating services for a match that shares your specific expectations. LesbianPersonals has a huge membership base of 2 million monthly active users that spans across the world, making it easy for women to find dates in their neighborhoods.
LesbianPersonals offers a variety of features to boost the dating experience for its users. Detailed profiles allow members to get to know more about their matches. Women can also use its interface to text via Instant Messenger, exchange photos and videos, and chat on a two-way webcam. Lesbian singles or couples can sign up for free and send a message or flirt to make the first move. 
Grindr is one of the industry's most popular gay dating apps and is a pioneer in its own right for its location-based algorithm. Since 2009, the social networking app has helped the LGBTQ+ community meet and form connections worldwide with its location-based matching. Gay Latino men can appreciate the app's efforts to promote a safe space for singles to connect and share their interests. 
Grindr hosts more than 5 million users per month, giving singles more opportunities to meet a variety of people in their area or abroad. Users can chat, send photos for free, and create custom dating profiles that showcase their specific dating goals and desires. Search filters for race, age, relationship expectations, and key physical and lifestyle characteristics are also available. 
If you can't find Latino dating sites that fit your expectations, Grindr can certainly help find the right match for you, regardless of race and cultural background. 
FAQs: Is There a Dating Site for Mexicans?
If you want to narrow your match pool to a select group, there are many dating sites designed for specific communities in Latin America. For users looking to meet Mexican singles, you can find various dating sites that hit the target. These websites prioritize Mexican culture and have millions of users worldwide that share similar backgrounds and values grounded in their heritage.
MexicanCupid, a subgroup of Cupid Media, stands out in its niche dating network with more than 1.5 million members on its platform. Thousands of singles have created meaningful connections using its matchmaking. MexicanCupid provides a fun and secure environment for singles to meet, connect, and chat.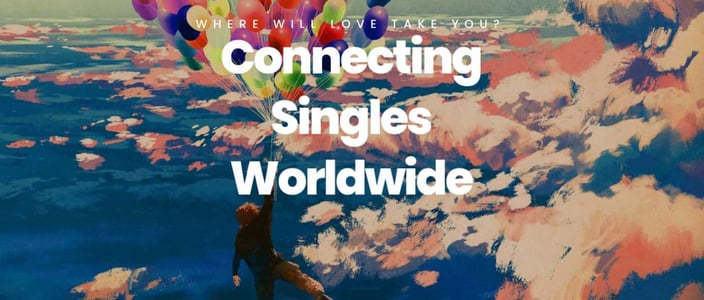 Mexico Dating is a dating app that helps singles find romantic matches with other singles in Mexico. If you want to meet singles in Mexico, you can strike up a conversation in one of the app's chat rooms. The dating app is free and available to everyone. Mexico Dating is a great way for singles to connect with Hispanic men and women.  
Technology gives you something you can't find in a natural setting: It helps you narrow down a dating pool based on your interests in a matter of minutes. Latin singles can leverage the many dating sites and apps dedicated to their demographic to find that perfect match.
Is Chispa Only for Hispanic Singles?
Users of all backgrounds can join Chispa as long as they're open to dating a Hispanic person and forming an interracial relationship. Chispa allows singles from Latin America and the Caribbean to display their cultural ancestry in the roots section of their dating profile. But Chispa members also have the option to choose Spain, Bicultural, Other, and the United States and their cultural background. 
If you're interested in an interracial relationship or interracial marriage, Chispa can be a great way to meet someone new. The Latino dating app is an inclusive community that accepts everyone but with a focus on Hispanic culture and celebrating shared roots. 
Is Online Dating Safe?
Horror stories of online dates that went awry can make anyone weary and question the safety of dating apps and sites. Of course, safety should definitely influence your choice of an online dating platform. As with every date, you should act with caution, whether you meet the new person at a bar or on a dating app. 
Online dating can be a completely safe experience if you take suitable precautions and look for the red flags or signs of a scammer or an ill-intentioned user. Ask your match questions about their background to get a scope of who they are as a person. You can even Google search them to get a better grasp of identity and never give away personal information. You can use many tips and tricks to stay safe online, so don't hesitate to use them. 
Many reputable dating websites, including Match and ChristianMingle, enforce member security measures to protect users. Match Group recently expanded its partnership with Garbo, a nonprofit background check platform, to integrate a background check feature for two more of its apps, Match and Stir. This new addition will help users screen matches and improve their vetting process. 
Building trust is a significant step to fostering a meaningful connection. So, of course, when navigating the dating world, users should always consider their safety concerns. But don't let those fears hold you back; the safest dating sites and apps will offer a secure and controlled environment where singles can feel comfortable forming trusted relationships. 
Hispanic Dating Sites Offer a World of Romantic Options
Singles can access various Hispanic dating sites that cater to their interests and not feel limited to one experience. You can try a more popular dating site such as Match or a niche dating app more tailored to your community and needs. Hispanic dating sites provide a ton of potential matches from a local to a global scale. 
No matter what you choose, a hot date could be around the corner. It may take some time and legwork on your part. But who knows, you may find a Jennifer Lopez (or rather Jennifer Affleck now) to your Ben Affleck and a once-in-a-lifetime love story if that's what you seek.
More About "8 Hispanic Dating Sites & Apps for Latin Singles (Sep. 2023)"
We hope our guide "8 Hispanic Dating Sites & Apps for Latin Singles (Sep. 2023)" has been helpful to you in meeting your dating needs. If you're still unsure of your next steps, we highly recommend trying the Match free trial, our top recommended site in this guide. If you're new to Match, here's a brief introduction to the site from our dating experts:
Match has become a trusted name in the online dating industry by catering to quality singles looking for love and romance. Since 1995, the dating site has developed a time-tested matching system to facilitate deep connections between men and women who share similar goals in life.
Our experts rate Match a 4.9/5.0 in the For Women category, which makes the site a highly-rated option in its niche.
If you prefer to explore other options, see our latest guides for sites like Match, which can help you break down Match's reputation and features versus those of other sites.
Advertiser Disclosure
DatingNews.com is a free online resource that offers valuable content and comparison services to users. To keep this resource 100% free, we receive compensation from many of the offers listed on the site. Along with key review factors, this compensation may impact how and where products appear on the page (including, for example, the order in which they appear). DatingNews.com does not include the entire universe of available offers. Editorial opinions expressed on the site are strictly our own and are not provided, endorsed, or approved by advertisers.
Our Editorial Review Policy
Our site is committed to publishing independent, accurate content guided by strict editorial guidelines. Before articles and reviews are published on our site, they undergo a thorough review process performed by a team of independent editors and subject-matter experts to ensure the content's accuracy, timeliness, and impartiality. Our editorial team is separate and independent of our site's advertisers, and the opinions they express on our site are their own. To read more about our team members and their editorial backgrounds, please visit our site's About page.