The Scoop: Dating in the age of smartphones presents its own challenges, quirks, and privileges that were unheard of just a decade ago. Highly secured and vetted, DateID is essential for any online dater. Created by Remy Tennant in 2018, DateID offers profile verification and screening to help individuals on dating apps ensure the people they connect with are authentic.DateID was created in response to a serious scamming issue on dating platforms and today is the leading service for profile verification. Remy gave us much insight into online dating safety, the romance scam industry, and how DateID can help online daters.
The dating landscape changed quickly and drastically when dating apps came onto the scene. It became easier than ever before to survey app-using singles in a given area in a slideshow-esque presentation. Tinder was designed to prompt quick judgments based on looks, age, and a couple of superficial qualifiers. In the process, it shaped the online dating scene into what it is today – a place where it's possible to find love, but also possible to find exhaustion or, even worse, a scam.
While success on dating apps can be hit-or-miss, they are invaluable resources in a time of working from home and limited social contact. They allow singles to connect with others from the comfort of their home, or anywhere they happen to be if they so choose. Because dating through apps allows no face-to-face contact to begin chatting or connecting with a person, it is an environment highly attractive to online dater's biggest fear: scammers.

Remy Tennant knows all about the highs and lows of online dating, but he also is well aware of the million-dollar industry dedicated to scamming online dating users. Remy is the founder of DateID, the internationally valid and most widely used verification software that allows singles to verify the identity of someone they are speaking to online. He has built his expertise in digital marketing and startups to help singles not only verify identities but avoid scams altogether.
Remy filled us in on DateID and the current landscape of dating scams. "These scammers are pretty much highly skilled digital marketers, but they promote scams," Remy said. "They can take thousands and thousands of dollars away from people that get wrapped up in their scams. That's why DateID exists."
The Dating App Boom
When Tinder appeared on the scene in 2012, online dating breached a new frontier. Seemingly unrestricted mobility meant online dating went anywhere our phones went, and the number of users began to skyrocket until Tinder became a household name and a giant in the industry. As the mobile dating app market boomed, it became commonplace for singles to have three or more profiles on a variety of apps.
Remy noted that this is when the high-level sort of scamming DateID aims to address appeared. The online dating scene was accustomed to catfishing, which is when users pose behind a fake dating profile that steals photographs from legitimate social media accounts. While catfishing had and has its own set of dangers and problems, the scamming techniques that would develop make catfishing appear novice.
Online dating scams multiplied, becoming more and more advanced. Remy told us about the structure of one of these advanced scams that often targets men. "Men are a little easier to target with chat and photo scams," Remy said, "it's usually pretty easy to reel them in with photos of attractive young women." Once these men follow a banner ad or link for these chat sites, they begin conversations with completely automated chatbots posing as real and interested women.
Now that a single has followed the link, they're in the scam pipeline, which Remy likens to a digital marketing pipeline. Advanced chatbots can easily trick users into thinking they're chatting with a real person, and these chatbots push users to move further down the line.
Chatbots will heavily encourage, at times demand, that users interacting with the chatbot go through a phony verification process, which often has a hefty price tag. Remy told us this fake verification process can milk thousands of dollars from users, and once users cough up this money, they're sorted into a group that scammers know are responsive to scam techniques.
DateID Protects Online Daters
Remy said this sorting technique compiles a list of vulnerable users who are further targeted. A willingness to chat with bots and believe they are actually people is a green flag to digital impostors trying to make money. Predatory by nature, these scams are run like businesses, with managers who supervise people Remy likens to digital marketers – the people on the frontlines of scamming.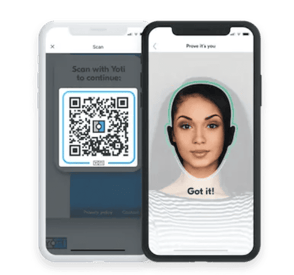 These cons dangle the promise of a face-to-face meeting before unsuspecting users to extort even more money. Examples include asking users to pay for flights, hotel bills, and even hospital charges. By the time scammers start to make these requests, online dates often feel they are in the relationship far too deep to back out. The idea of love and connection is so enticing they are able to ignore major red flags.
This is the kind of scamming Remy wanted to include in screenings when he began working on DateID. When DateID launched in 2018, Remy was trying to meet the needs of a quickly changing dating world. The platforms of many online dating sites remove accountability from individual users and allow them to treat others as expendable. Where traditional dating encourages accountability through community and social checks, online dating removes a lot of those checks and leaves many vulnerable.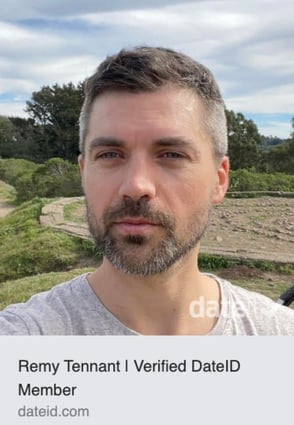 DateID was created with security, transparency, and accountability in mind. Its straightforward interface is designed to remove the inconvenient and often dangerous aspects of online dating so compatible singles can find each other without all the hassle.
Signing up for DateID is free. Users with a free account can verify their own photos, location, and Facebook account, usually in under five minutes. DateID's advanced verification system uses location services and facial recognition technology to ensure users are who they say they are. Remy touted the reliability of these verification features, saying, "It's all very typical online identity verification stuff, but it really can't be spoofed. It's come a long way, and it's virtually impossible to trick the tech now."
After verifying this information, users will receive a DateID that certifies they are who they claim to be. Having an identity-verified status, specifically a certified DateID, on dating apps and sites can be a huge benefit for singles. It eliminates any hesitations users may have about the authenticity of their account and allows dates to connect without the underlying worry of scams. DateIDs are incredibly easy to share and include links to the full, verified profile on the website.
Love in the Digital Age
While creating DateID, Remy worked closely with people who had been scammed through online dating sites and apps. He became familiar with the tactics scammers use, and also with how common these scams are. While users identified as vulnerable may be targeted more intensely, Remy reiterates anyone can fall victim to bad actors.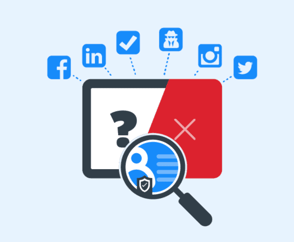 "These are educated people," Remy said, "They have college degrees, they're lawyers and doctors. This can happen to anybody." The undiscerning nature of scammers in the digital dating scene makes DateID all the more valuable. DateID wards off scammers and ensures the validity of who you're talking to, but Remy recognizes that there is more to online dating safety.
A large component of safe online dating practices is staying informed. As dating apps grow and change, so do the tactics of scammers. Remy advises singles with profiles on websites and apps to be especially wary of verification scams. Sites posing to offer verification services supposedly like DateID have made thousands of dollars by peddling fake verification services. DateID's website offers a list of these scam services and urges anyone on dating sites and apps to beware.
Online scamming is a huge market that rakes in millions of dollars a year. In the United States alone, romance scams cost consumers $360 million between 2015 and 2018. This means singles need to be discerning while online. If a user has doubts about someone they're speaking to online, they should ask them to get verified using DateID.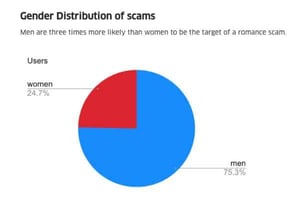 Remy told us he considers the dating scam situation serious and widely overlooked. According to the Federal Trade Commission, Americans lost a record $1.3 billion to romance scams in 2022 alone. This is a 138% increase from the $547 million scammed in 2021.
DateID's basic verification services are free, so if the individual they are speaking to refuses, or outright disappears, it signifies the user is most likely associated with a scam. Additionally, just having a DateID watermark or account signals to scammers that a user knows a thing or two about online dating security measures, and they tend to steer clear.
Remy said he believes DateID is a crucial part of any dater's online safety toolbox and urges daters to become verified. An out-of-control romance scam industry paired with a lawless online marketing scene is a deadly combination for the world of online dating. "The world of romance scamming is fascinating and horrifying, and not a lot of people know about it. We're trying to get the word out," Remy said.