The Scoop: Say goodbye to the days of online dating uncertainty. DatingScout.com offers invaluable resources for singles to find their best online dating fit. The website has tracked and measured online dating trends for the past 14 years, creating comprehensive reviews and comparisons of dating sites and apps. DatingScout offers personalized recommendations, dating site and matchmaker reviews, and dozens of online dating categories so singles can find the best fit.
It may be difficult to imagine now, but there was a time when the idea of meeting a romantic partner online bordered on ridiculous. In the early age of widespread internet usage, many viewed online daters as particularly desperate or lacking real-life courting skills. Today, finding someone under 30 who's never had a dating app profile is hard.
Online dating is now a fixture of the dating scene. There is an abundance of apps and sites, all with varying levels of specificity. Religion-based dating? Covered. Dating just for farmers? Covered. Hook-up sites? Definitely covered. But it's hard to know where to start when there's no shortage of specialty services to fit even the most niche desire of a dater.
Apps and sites can be overwhelming for daters who have been out of the game for a while or are unfamiliar with the nuances of Internet dating. Sometimes the options are so overwhelming, singles become discouraged and reconsider getting back into dating at all.

DatingScout.com is combating this problem. In the dating and relationship scene for 14 years, DatingScout regularly and independently tests well-known dating sites and apps to give singles unbiased, comprehensive reviews. DatingScout is an international service, hosting its site in nearly 20 countries and several languages.
Andrea Pilava is Operations Manager for DatingScout.com. She talked to us about DatingScout, how it started, and how it's constantly adapting to better serve daters. "Our website features over 3,000 comprehensive reviews and comparisons of dating services, along with other resources that have helped thousands of singles navigate their online dating journey," Andrea said.
How a Computer Science Student Turned Dating Pro
DatingScout's story begins in 2007, when Chris Pleines was in school for media informatics in Munich, Germany. There were very few women in his university program, meaning his dating life needed a bit of outsourcing. So he turned to online dating. Chris found it difficult to find the right site and even more difficult to find up-to-date and accurate information about these sites.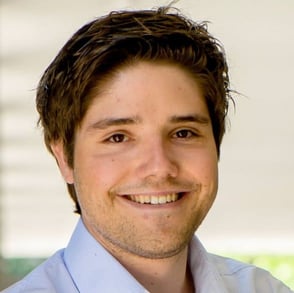 This prompted Chris to start a blog to share his experiences with online dating. While the online dating scene today is known for being robust and even oversaturated, the pickings were slim during the beginning of DatingScout. Many services were expensive and out of reach to students or younger people like Chris.
Chris created DatingScout to be an independent and objective resource. The blog attracted more visitors as online dating increased in popularity. Dating Scout covered sites, apps, and other online services across the internet using a blog-style format.
By 2014, online dating had transformed dramatically from what it was in 2007. The market was becoming busier each year, and with this movement, many less-than-ideal dating sites were being pushed on singles. Confusing layouts, hidden costs, and scam sites were blemishing many online dating experiences.
Responding to this trend, DatingScout expanded and began testing and reviewing sites and apps. The service shifted from a casual blog format and started producing criteria-driven, objective reviews and comparisons. With this shift, DatingScout began to grow quickly. The site expanded from its home in Germany, first to Switzerland and Austria, and then across the oceans to the United States, Australia, and Hong Kong.

DatingScout continued to expand through the years of the Coronavirus pandemic. Dating services kept their heads above water by providing people unable to leave their homes something invaluable at that time – human connection. DatingScout continues to expand and improve its resources for daters, keeping up with trends and changes in an ever-shifting market.
Online Dating Authority
DatingScout uses an extensive review process to provide the most accurate information for daters. "From the testing aspect, reviews are quite comprehensive because they examine every aspect of the service," Andrea said. There are two main phases in the review process: preparation and assessment.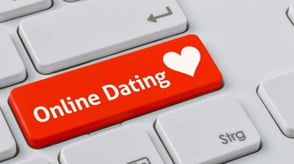 During the preparation phase, a DatingScout team member will create a profile on whatever site, app, or service is being reviewed. They evaluate how easy and secure the registration process is, including any profile and identity verification procedures. They measure the length of the registration process and note if the service requires a mandatory personality test.
Next, the assessment phase thoroughly examines all aspects of the dating service. The DatingScout team member evaluates the quality of member profiles, assessing whether the profiles provide enough details for singles to evaluate their compatibility or measure interest. They also look at a service's search filters and the accuracy of suggested accounts and matches.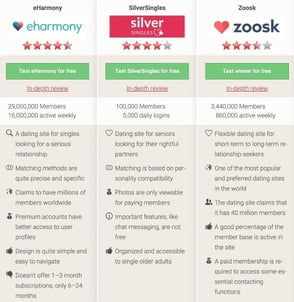 The assessment phase also examines subscription packages and determines whether premium features are necessary. They also review cancellation and refund policies. DatingScout takes all of this information and compares it to that of other dating services, ensuring transparency and accurate information on the value of the service for the money.
The DatingScout team looks closely at user authenticity on each service they review. Team members carefully examine profiles to identify fake accounts and deceptive practices. They consider user reviews and testimonials to gain insights into the experience of other users and validate the service's claim. 
DatingScout also looks at a service's customer support by reaching out with inquiries or issues. This allows DatingScout to see how quickly and appropriately each service reacts. Finally, DatingScout assesses the platform's privacy policies, encryption methods, and data protection practices to ensure user privacy and security. 
DatingScout Offers a Site for Any Dater
From matchmaker services to hookup sites, DatingScout covers it all. Users can search for specific sites and find all the information they need about that site in one place. They can also search by location because DatingScout provides information on the top dating services in the area. DatingScout presents its findings about dating services using straightforward language and charts, making it easy to compare the pros and cons.
DatingScout also compiles the top services for each country every year. Users will find comparisons between two to three sites, including information on the number of active members, bulleted summaries, and full lists of free and paid services. Beyond these simple comparisons, DatingScout users can find in-depth reviews for each site.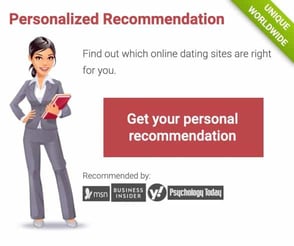 Beyond the standard online dating services that most are familiar with, DatingScout also examines niche and lesser-known sites and apps. It reviews and compares webcam sites, cougar dating apps, and online services that connect swingers. DatingScout also examines LGBTQ+ dating sites and religion-based dating services, leaving no online dating avenue unexplored.
Singles interested in online dating but unsure of where to start can use DatingScout's personal dating recommendation quiz. This quiz collects information on gender, age, location, and dating intentions to find the site or service that is best suited for that single's needs. DatingScout is also home to countless articles and blogs with plenty of dating tips and advice for single men and women.
Singles looking for something specific in their dating experience, whether it be shared kink interests or a swinger's lifestyle, can easily be discouraged if they're using platforms that aren't inclusive or welcoming to these interests. "There's nothing more exciting and enjoyable for singles than a dating site that actually works for them," Andrea said, "and we're trying to make it as easy as possible for them to find those sites and services."