The Scoop: Single parents on traditional dating apps may feel they have to hide the fact that they have families or apologize for complicated schedules. Complications naturally arise when one half of a dating couple doesn't want children or doesn't understand family obligations. But heybaby is a dating app that prioritizes families by ensuring that everyone on the platform is interested in dating parents. The app includes robust safety protocols, and it plans to unveil new features soon to attract more single parents and users interested in having children.
Single parents headed more than 18.5 million American households in 2020, according to Statista, and single mothers headed more than 15.3 million of those families. Single parents are busy juggling work and raising their children, and many of them are also looking for love. But modern online dating platforms don't make it easy.
Single-parent daters may feel the need to hide their children from potential dates for fear that they will be rejected or that they'll scare a match away. Confusion and hurt feelings can also arise if other singles misunderstand when single parents need to reschedule a date at the last minute because of a family responsibility. Having a sick child can sound like an excuse to someone with no children.
heybaby is a dating app that eliminates the drawbacks of traditional platforms because it is designed for parents and those who want to date them.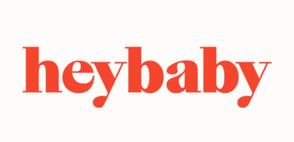 And heybaby Co-Founder Chas McFeely understands how important it is for children to have happy parents who feel loved and supported in their personal lives.
"My parents divorced when I was six, and it had a dramatic impact on my childhood," Chas told us. "If we can help any future family with kids avoid a separation or divorce, then we have done something incredibly worthwhile."
In March 2020, Chas and his team launched heybaby in the Apple App Store. They designed the app for single parents and daters who want to have a family. The platform also includes robust security features that help create a trustworthy environment.
heybaby's ultimate goal is to foster connections that lead to lasting and fulfilling family relationships.
Inspired by a Co-Founder's Online Dating Experience
Chas said his introduction to the modern online dating scene came in 2011 when he was single at 40 years old. He was working long hours and became frustrated with the process.
After brainstorming some alternatives, Chas came up with a novel approach to his dating situation. He decided to create a website that would encourage his friends and family to set him up with a woman he could eventually marry. He offered a $10,000 prize and called the site "Hook Chas Up."
"A high school friend posted my site on Facebook, and the internet took hold quickly," he said. "But the biggest surprise wasn't the media attention. It was that many women seemed far less interested in the money than finding me a true soul mate. They championed my vulnerability and genuine desire to start a family. Thousands of complete strangers cheered me on."
Diko Daghlian, a longtime colleague and friend of Chas, also found the process fascinating. So the pair collaborated to find new ways to fill the void for other singles who wanted to start a family.
They couldn't find any apps that focused on family-oriented dating. When Rene Van De Zande agreed to invest and eventually became a partner, the team started to work on a solution. They launched the heybaby app, and a few months later, they garnered more media attention.
"We wanted something serious that put kids at the center of the conversation," he said. "Meaningful but with a fun spirit. We are three dads who know firsthand how much joy children can bring into peoples' lives."
Profiles Designed With Families in Mind
When they began designing the app, the co-founders realized that a lot had changed in the dating world since Chas launched his personal website. Online dating is much more common today, but many singles have grown tired of the process.
"Despite some upheaval in the world, we feel family is more important than ever," he said. "Our real goal with heybaby isn't just bringing people together to start families. It's about bringing people together to start happy, healthy, enduring families."
It takes singles a little longer to fill out a profile for heybaby because the platform wants users to have plenty of information. Singles can discuss their current family plans and situations, and each sign-up ends with five compatibility questions. The platform uses the answers to calculate a compatibility score with others. And heybaby plans to add more questions, which also help with conversation starters.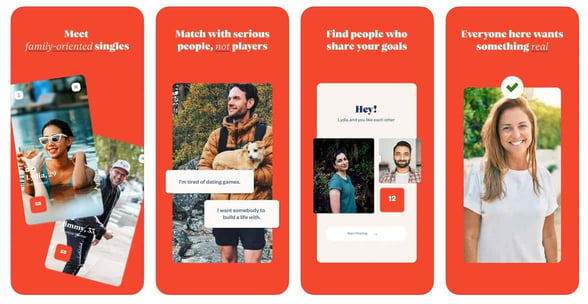 The matching process is relatively straightforward. If singles have mutual interests, they can match and start chatting. The team also plans to incorporate compatibility scores, family status or plans, and other factors for more intelligent matching.
The app is currently free with no premium tiers, but heybaby plans to add additional premium features soon.
The team is also excited to watch membership continue to grow. The app's target demographic is singles who have children or want children. The age range tends to be between 20 to 50, with most users in their 30s and 40s. And most users live in metropolitan cities.
heybaby: A Safe Meeting Place For Adults
Because the platform emphasizes family, heybaby also takes safety seriously. Its users can verify their profiles by taking a selfie and sending it to the heybaby team for approval. Once verified, singles receive a badge on their profile.
"It is not currently mandatory but, ultimately, it may be," Chas said. "We are also working with several potential partners on identity checks and other security checks. Safety and security are obviously a huge priority for us."
The platform requires a primary photo, name, age, and three tags to create a profile. Chas said that the process may evolve as the team improves the platform and gathers more feedback from users.
"We've had some wonderful user feedback, particularly from single parents who deal with significant challenges in the dating world," he said.
Parents appreciate that they don't feel as if they have to hide one of the most important facets of their lives from potential partners. And they can be confident that matches will be accepting of their children and understand certain restraints on their time and resources.
The heybaby team said it plans to complete its next round of funding in 2022 and develop paid features for an even richer experience.
"The one request we hear the most: 'I wish there were more people on the app.' It's a common struggle for new dating apps," Chas said. "But we're getting there."