The Scoop: Finding true love may have its challenges, but with expert advice and guidance it is not impossible. Almost 15 years ago, Amy Van Doran started her matchmaking agency Modern Love Club to give singles the necessary tools to find love in today's society. Modern Love Club is based in New York and has interviewed over 10,000 singles since its opening. Modern Love Clubs offers an in-person, hyper-curated approach to helping singles reach their goals in their love lives. 
Matchmakers are blooming in the dating industry these days. A lot of singles are finding the dating process easier and smoother when they have a seasoned professional along for the ride. As someone who loves love and connecting people, matchmaker Amy Van Doran created the inclusive matchmaking agency Modern Love Club to support modern relationships. 
Amy went to the Matchmaking Institute where she gained tangible experience in consulting for dozens of romance companies, apps, and entrepreneurs. Amy started Modern Love Club with the intention of being a vessel in helping singles find love. She wanted to talk to single people and learn about love. As her business grew, she started to realize there was a dire need for matchmakers in New York.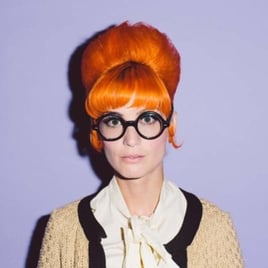 "Fifteen years later, I haven't solved loneliness, so we continue on," she said. "We were one of the first matchmaking companies to work with women who want to optimize their lives."
Amy partnered with experienced matchmaker Emily Lesser and the two have been a fire duo ever since. Over the past 15 years, Modern Love Club has successfully helped many singles find genuine long-lasting connections and regain their confidence. Amy and Emily understand the important role they play in their clients' lives. Amy told us that she's selective about who she chooses to take on as a client, and she encourages clients to be selective in return. "Your first match is with your matchmaker," she said. 
Throughout the dating process, Amy and Emily do their part to ensure that every client they work with leaves with more value, insight, and love in their lives. 
"I really just feel that love is a gift, and it doesn't have to last forever. I think it's worth having even if it only lasts a short period. If there's an opportunity to fall in love, people should go for it," Emily said. 
Finding "The One" in a City of 8 Million People
Living in a big city can certainly have its ups and downs. There are so many options to choose from when trying to find a date. Maybe too many options. Singles may find themselves struggling to figure out where or how to start in a dating scene as large and diverse as New York City. That's why Modern Love Club caters to singles who may not know how to narrow the search for their true love in such a large crowd.
To help singles make headway in the dating field, Modern Love Club hosts many fun events that serve as a way for singles to meet and connect. The events can reach up to 50 people who come from different walks of life but share a similar desire to create a romantic spark. By teaming up with local nonprofit organizations, bars, and startup companies, Modern Love Club helps singles jump-start their dating lives. Many singles praise the team for helping them get their grooves back after not dating for a while. 

"At 33, I'd just come off a really bad breakup (that ended in me calling off our wedding). Amy introduced me to my husband after I'd had about four dates with other men. We were married eight months later. Now we're expecting our first child," a Modern Love Club client said in a review.
Emily told us that she understands that it can be super hard to date nowadays, but having a professional dating coach or matchmaker on your side can help reduce loneliness and increase motivation. In a city of 8 million people, Emily coaches New Yorkers to give them the proper tools to help improve their dating tactics. 
"We're able to help by inserting ourselves into their lives and pointing out where we think they're going wrong and if we catch them doing the same things over and over we can tell them about it. It's about bringing more awareness," Emily said. 
Identifying Patterns Through Coaching Sessions
One service that Modern Love Club provides is coaching sessions and date feedback. If they're open to learning successful dating strategies, singles can receive one-on-one coaching with an experienced matchmaker. Not only are the matchmakers able to gain a better understanding of the client through these sessions, but the clients can gain self-awareness.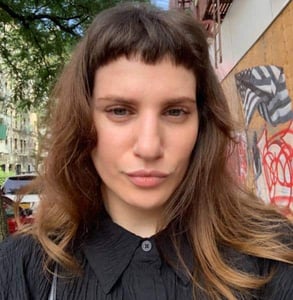 Emily told us that she is a big believer in coaching. Modern Love Club currently has 10 coaching clients and 16 matchmaking clients. The coaching process entails a six-month examination of the client to better assist them with dating. The process starts with helping the client spice up their wardrobe, interviewing friends to determine what's going on in their love lives, and concludes with weekly check-ins. 
"It's a combination of coaching and therapy. We give you actual things you can do. Set up online profiles. Figure out what the patterns are because you need to know," Emily said. 
By identifying patterns in their love lives, singles can be productive while dating and get the results they have always wanted. Emily told us that it's a privilege to help facilitate love for those who want it so much. Emily, who has a background in psychology, uses her two passions to help singles discover solutions to finding their happy endings.
Once Modern Love Club clients are matched, the team provides supportive feedback and lots of love to help singles continue on their dating journey. Amy told us that she desires to help everyone become their best possible romantic partner, and she can get them there as long as they are willing to put in the work.
"The most important thing is to enjoy yourself no matter what. If you're doing an activity you like to do, you're not losing out. The people who are most successful with dating are the people who are most interested. It's a sociological experiment. Everyone is nervous and it's ok to acknowledge that," Amy said. 
Modern Love Club Experts Have Interviewed 10,000+ Singles 
Modern Love Club has interviewed 10,000+ singles over the years, and its clients tend to be successful, extraordinary people who come from different backgrounds and ages. The experienced team believes that they have what it takes to help anyone find love, but they are selective about where they put their limited time, energy, and resources. 
Amy told us that, when looking for potential clients, they are drawn to singles who are open-minded and interested in self-actualization, and are therefore highly functional extraordinary people. Clients typically range between the ages of 30 and 60 years old. 
"We're quite particular. Luckily we're at a place where we can pick out who we want to work with," Amy said. "We only take people on if we feel we can find matches for them."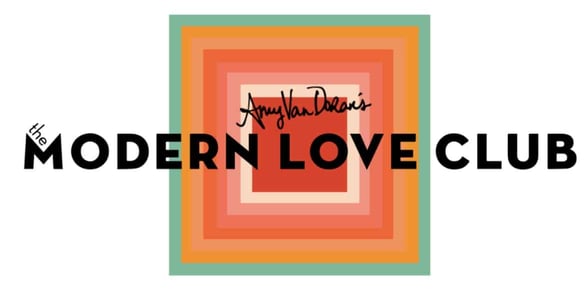 Modern Love Club will continue to do its best to help singles find love in modern society. Amy said that Modern Love Club could expand in the future, but right now she's content knowing that her heart-centered business is blooming as is. 
"Matchmaking is a luxury – you're hiring two people to dedicate their lives to your love life," Amy said. "I just want to keep doing well with my 16 people."
Becoming a full-fledged matchmaking client isn't the only way to benefit from Modern Love Club's expertise. Singles can sign up to the online rolodex for free to be considered as a match for clients.
"When I first met (Amy), I thought, 'She really sees me, I have to try this, she might actually be able to help me find love.' And you did. You really did," a Modern Love Club client said in a review.