The Scoop: The Big Beautiful Women (BBW) dating app WooPlus is an amazing app for plus-sized singles wanting to find love. WooPlus is a space exclusively tailored to curvy people so they can date comfortably and with confidence. Dating can be challenging at times, especially when the number one thing stopping you from finding love is your insecurity. That's why WooPlus aims to minimize the stress by supporting a fun dating experience through its video profiles and Flash Chat feature. With 3 million matches created so far, WooPlus paves the way for the BBW community to shine bright.  
Building up the courage to date is not always an easy thing to do. The dating world is nerve-wracking and can leave you feeling an array of different emotions. I strongly believe that everyone can find a special person out there for them. Although it may seem scary at first, putting yourself out there to meet new people is rewarding in the end. Love is just a matter of finding it at the right time. 
During my college days, I had a BBW friend who struggled with dating. She confessed to me that she felt insecure about her weight and never felt like love was in her favor. I felt horrible that she viewed herself so low. I struggled with my body insecurities, but I still had faith that love was for anyone. I encouraged my friend to put aside her doubt in herself and give the dating scene another try. She eventually found the man of her dreams. 

I felt honored to be able to remind my friend of the queen she is. Some people just need a reminder that their worth goes beyond their weight. Many singles, including myself, find themselves dealing with insecurities that may hinder them from exploring the dating world. That is why the distinguished dating app WooPlus is a great resource for those BBW singles that need a little nudge. 
The WooPlus dating app was created by Neil Raman in 2015 for curvy people to find dating enjoyable and free of body shaming. WooPlus is on a mission to help encourage more body positivity and kindness in the world. 
WooPlus promotes inclusivity and helps singles build and/or repair their confidence. Many members leave the app with not only a date but feeling more attractive and loved for who they are. Users expressed that WooPlus helped them feel comfortable being themselves. The app has allowed people to feel recognized for who they truly are as a person for the first time. 
"This app helped me find one of the most incredible humans to walk this planet. I never rate apps, but when you find one that genuinely changes your life for the better in a way that blows your mind's the least I could do," said Burt Katey, a WooPlus member in a review. "Having said that, the only reason I found my partner was because of a glitch. She was more than 40 miles away and we didn't have our radius that far out. But the best glitch ever!"
A Space Free of Body-Shaming & Insecurities
It's refreshing to see companies use their platform to do some good in the world. WooPlus is one of those companies that believes they are more than just a dating app. WooPlus strives to use its platform to uplift and empower singles. Removing all bullies, phonies, and anyone who doesn't follow the community standards cultivates a safer and more inclusive environment. 
Insecurities tend to stop a lot of people from dating. It's normal to feel overly self-conscious before going out on your first date. That is why WooPlus continuously reminds its users that they are worthy of being loved and capable of loving.
The WooPlus team ensures that WooPlus remain a space free of body shaming. By doing so, members start to feel more comfortable dating and put aside their insecurities.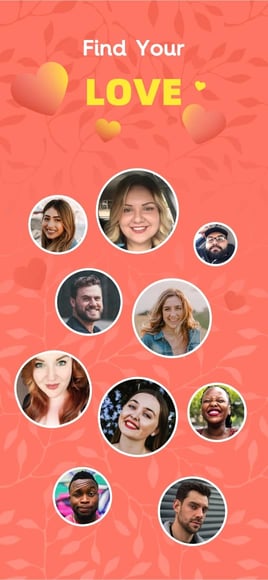 "I think it is so great that the app offers a dating community, especially for us curvy singles. I believe we deserve the same respect and admiration as normal girls do. And this app makes me feel confident because this team is always promoting body positivity. We don't have to feel inferior. We are perfect ourselves. I appreciate that," said Ryley Jerde, a WooPlus member in a review. 
WooPlus proudly stands as the number one curvy dating app that also caters to the LGBTQ+ community. The WooPlus team surveyed its users and discovered that 14.5% identify as lesbian, 11.3% as transgender, and 4.8% as gay. Nearly half of their members from the LGBTQ+ community are bisexual. 
Many users appreciate being a part of the WooPlus community because not only does it accept all shapes and sizes but sexual orientations as well. An anonymous user shared that she found that few dating apps allowed her to set options outside of gender binaries. She gave thanks to WooPlus for setting the standard and helping her feel comfortable dating and accepting of her sexuality. 
"Curvy LGBTQ members on dating apps are still not getting equally treated like others and they deserve better," said Neil. "WooPlus is an inclusive platform for all sizes, no matter what sexual orientations you have. We are thrilled about the survey statistics, which show more curvy LGBTQ members have acknowledged WooPlus is an inclusive platform to enjoy dating and find love."
Cool Features & Helpful Dating Tips for BBW Dating
WooPlus is dedicated to providing distinctive features that cater to BBW needs and preferences. The team actively looks for new ways to create a better experience so users feel beautiful, sexy, and appreciated. 
Features like video profiles and voice messages help members connect in a fun way, and users can get to know each other beyond their profile pictures. Video profiles show off members' personalities and share a sneak peek of who they are as a person. Members noticed that with these features there's a reduced amount of catfishing on the app. There is also a geographical system that helps members filter out people based on distance.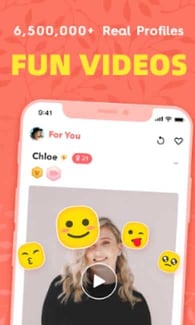 "WooPlus is a great dating app. It's easy to use, nice design and I've had no trouble at all finding cool people to talk to," said Leon Fabian, a WooPlus member in a review. "It's a perfect platform for meeting BBW. Most features are free to use…. free unlocks are enough for me! I find this app great and useful if what you want is a long-term relationship."
The new Flash Chat feature on WooPlus allows singles to get into flirty conversations more quickly and easily. Users who turn on Flash Chat can skip the typical swiping and mutual matching process and send messages to any person who has opted into the Flash Chat game. The chat section also includes a daily pool of icebreaker questions to further help singles build connections on WooPlus.
Not all members on the app are classified as BBWs, and that's OK. ​​Members include those who appreciate and desire big beautiful women. The WooPlus community is composed of 64.7% men and 32.6% women. BBW singles can feel encouraged knowing that this app is full of men who admire them. To set singles up for success, WooPlus has dedicated an entire section called BBW Dating 101 that shares insight on how to properly date a BBW. 
Relationships aren't always easy to navigate sometimes. That's why a lot of couples go to therapists or trusted family and friends when they hit a bump in the road. And just like any other relationship, dating a BBW comes with challenges that daters will have to overcome. To set BBW lovers up for success, the WooPlus sheds light on different tips on how to keep your BBW significant other happy and feeling loved.  
Embark on the Journey to Love With WooPlus 5.0
In 2020, WooPlus rebranded and created a significantly new version called WooPlus 5.0. The WooPlus 5.0 a new upgrade for the user experience with a fresh look and updated features. WooPlus 5.0 has new features, including For You, Moments, and Irene, that create a more immersive experience for all. 
The For You feature allows users to create richer profile layouts that show off their qualities in a more vivid and free way. This helps members connect with other people easier because standard profile pictures can limit connections from across the world. There are currently around 64% members from the U.S. but the remaining 36% come from other countries, including Canada, Great Britain, and Australia. 
We can expect even more from WooPlus in the future. The WooPlus team told us that they are planning to expand the app to even more countries. And with former One Direction member Zayn Malik using the app, WooPlus has become even more popular than ever. 
"WooPlus made it easy for me to be myself, love myself and embrace my curves and also find someone that loves and embraces them too!" said Carla, a WooPlus member in a testimonial.