The Scoop: Finding love on dating apps can feel superficial, but the creators of Blindlee want to change that. The app facilitates blind dating, allowing singles to get to know each other through blurred video calls before making the choice to see each other's faces. The app to less vulgarity online, and more connections based in true compatibility, shared interest, and potential for love.
If you're a fan of reality TV, you may have caught a season or two of "Love Is Blind" on Netflix. The premise is simple — singles try to connect with each other from private pods, where they can verbally communicate, but can't see each other. After a few dates to test compatibility, contestants can choose a partner, sight unseen, and enter into an engagement by proposing from within the pods. 
Only afterward does the pair meet up in person to prove whether or not it's possible to make a deep connection solely based on interests, compatibility, and honest communication. 
The app Blindlee operates under a similar premise — but instead of pods, daters will have a brief blurred video chat with their potential partners. And they needn't propose any time soon.
Each blurred phone call only lasts for three minutes, so it takes some of the anxiety out of the meetup. Because women control the blurring feature and the app itself gives some fun icebreaker questions during those three minutes, it's less pressure for Blindlee users to think up ideas on the spot. It's like "Love Is Blind" but from the comfort of your own home (and without the unflattering television edits). 
How Did Blindlee Get Started?
Co-founders Glenn Keller and Sacha Nasan were looking for a safer and more transparent way to connect with people, Keller told DatingAdvice.com. Blindlee focuses less on the superficial aspects of a person and more on the connection itself, which is something that many other dating apps fail to achieve.
"If you want to have a good relationship with a person, it's always about the inner personality of a person," Keller said. "So that's essentially how we started thinking about how can we fix this problem? And then we were obviously thinking, [and] brainstorming and the first version of the app was wanting to work with blurry pictures. But we didn't realize that pictures are not really very direct. So that's essentially how we came up with the idea of blurring videos, which is more direct."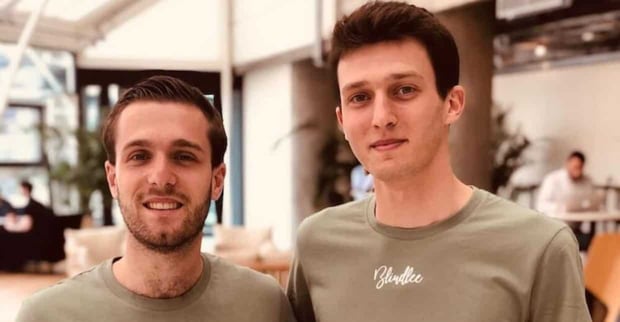 Surprisingly, the option to video call is offered to users for free, without the need for a paid membership. It's a great tactic to bring in more diverse users, which is important for the success of any dating app. Blindlee offers subscription levels for people who want to unlock additional features in the app, such as being able to return missed calls.
Blurring video also gives daters a little more information about someone, albeit nothing too direct. The video blurring feature can also ease their minds knowing they're chatting with a real person and not a bot or someone who misrepresented themselves on their profiles. No matter what, it's much more personal than swiping, especially if you're looking to find a life partner.
Empowering Women to Make Informed Choices Online
Having a blurred screen is also a good way for users to feel more protected, in case a match doesn't work out. Keller said he realized as he was building the app that safety was important, especially for women. 
"We started obviously, analyzing other dating apps," said Keller. "And we realized that most of the problems with dating apps appear on the woman's side of things. So we're like, OK, we should definitely put the power on the [woman's] side." In doing so, women can better control any spam they get or steer clear of users who might be using the site in the wrong way. Keller said he believes Blindlee is like a "video call with a safety net" — and, it's dating like you've never seen before — literally.
Blindlee sets itself apart from other apps by making sure women don't feel objectified. Oftentimes with online dating, women take a risk simply by putting their profile picture online. It's important for your match to be physically attracted to you and know what you look like, but someone's personality can change their attraction level, regardless of how they appear.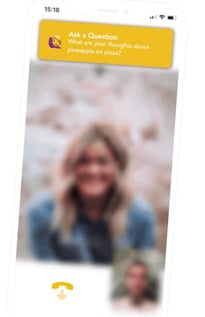 For example, if someone indicates they're only interested in dating blondes, they may disregard the profiles of everyone else, unknowingly missing the opportunity to meet plenty of potentially great matches. Compatibility is about much more than looks. But until now, many dating sites have fallen flat when it comes to matching singles based primarily on personality and compatible levels of communication.
Foregoing the profile image will also cut down on sexually inappropriate spam messages and catfishing. Blindlee users won't receive unwanted advances from other users, which is a real problem women face in the world of online dating. 
That said, the introduction of Blindlee allows women to let their charm and their strongest personality features shine through. And since women can control the amount of blurriness during their calls, they can decide how hidden they wish to be during these blind calls. For same-sex relationships, which are also more than welcome on Blindlee, the blurriness control falls in the hands of the person who initiates the call, giving both parties the chance to remain completely hidden, or just partially hidden. 
That, in itself, takes a lot of the pressure out of online dating. In fact, Blindlee may make it hard for users to go back to just having a standard profile.
Less Emphasis on Appearance, More Emphasis on Connections
Many singles don't even know what their type actually is. Someone new to dating may want to attract partners who fit in with their group. Or they may gravitate toward someone their parents would appreciate. Blindlee is a good app for people who want to learn more about themselves and what personality traits they're most attracted to. Maybe it's the sound of someone's voice or their laugh that'll set them apart. 
While the video chats are blind, the site aims to connect people who are looking for similar things. The site's algorithm pairs up strangers based on shared interests, so the more you tell the site about yourself, the better chance you'll be matched with compatible people.
Blindlee also focuses more on the conversation,  and the app is there to help you out if small talk isn't your forte. During your three-minute phone call, you'll be given prompts such as, "What are your thoughts about pineapple on pizza?" and that'll be enough to lead the conversation.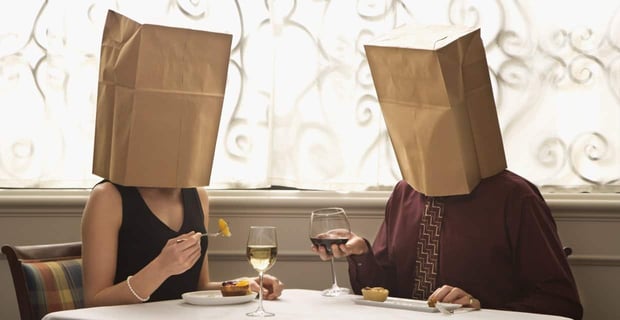 Much like "Love Is Blind," you can treat Blindlee like a fun game that can lead to your ideal partner. If the conversation falls flat, users don't have to worry about any awkward follow-up. Since each video is short, it's easier to weed out incompatible matches without having to think twice. 
If you and your date both end up enjoying the three-minute call, then the rest is up to you. Blindlee can break the ice, but from there, you can start your own conversations — or perhaps, meet up in person for an actual date. Because the two of you have already chatted through the app, there's less awkwardness and tension on that first date. You'll already know how you flow with the person you're with, which can lead to a more successful date. 
Blindlee: Blurred Videos Lead to Clearer Matches
So is Blindlee worth trying out? Absolutely, especially if you're looking for varied matches and are open to meeting all types of individuals. Blindlee offers singles a better chance to get to know someone's quirks and characters and what makes them unique before all else. It's a new spin on dating and could really take off.
Blindlee is also a great app to try since it welcomes change. In fact, Keller said he welcomes  feedback on the app because he strives to make sure users get the best experience possible. 
"We try to deal with as many people as we can, we're actually using our product, we listen to whatever people are saying, We understand the problem with dating, like the digital dating problem. So we're definitely very interested in finding the best possible solution to fix this problem," said Keller. After using the app, you can submit feedback on its website to let the Blindlee team know what's working, and what you'd like to see in the future.