The Scoop: 3Fun is a dating app for singles and couples interested in ethical non-monogamy. Founded in 2015, it's the leading non-monogamous online dating app on the market. 3Fun creates an environment where all users can openly explore their relationship goals and sexual fantasies without judgment from people who don't understand consensual open relationships. The app has 3 million users worldwide and more than 10 million downloads to date.
According to a Pew research study conducted in 2022, one in 10 partnered American adults met through online dating. While using dating apps has its lows and highs, there's no doubt that some people find a real connection. Perhaps the best thing about online dating is the way it connects all kinds of people, no matter their gender identity, sexual orientation, or relationship goals.
Specialized dating apps that cater to the needs of nearly every kind of person abound online. A dating app for single parents and a dating app for older women looking to date younger men are two examples of how specialized these apps can get. Apps like these were created to connect people who have the same romantic and/or sexual interests.
Even on these unique apps, one thing is fairly rare to see. And that's a user who is not single. While people all over the world have long practiced non-monogamy, people — whether individuals or couples — consensually seeking to bring other romantic partners into their relations are often met with certain prejudices. The judgment and confusion they sometimes face on even the most progressive dating apps can be overwhelming.

That's where 3Fun comes in. 3Fun is the leading dating app for singles and partners who want to ethically open their relationships. Designed to connect people who are interested in non-monogamy, 3Fun has been touted as a queer-affirming and sex-positive dating app that allows users to explore openly without judgment or shame.
Stephanie Morris, the spokesperson for 3Fun, told us about the app and how it recently recovered from a trademark infringement scam that affected several apps across the Apple App Store. The company has fully recovered, but as a responsible service provider, 3Fun wants to ensure the validity of the app at all times. "3Fun removes judgment from the equation," Stephanie said, "which allows our users to explore openly."
Exploring Desires Openly
Ethical non-monogamy has many names and iterations. Also known as consensual non-monogamy or consensual open relationships, ethical non-monogamy is the practice of having multiple romantic partners at once. What separates ethical non-monogamy from cheating is that all parties involved in every relationship are fully aware and consent to what's going on.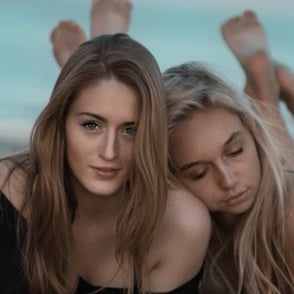 Couples and individuals will decide on their non-monogamous relationship goals, expectations, and feelings. People who practice consensual non-monogamy work together to keep communication open and honest, consider the feelings of all parties involved, and be transparent about long-term relationship goals. 
Ethical non-monogamy holds consent and communication in high importance. No person involved should be pressured or guilt-tripped into partaking in an open relationship. Each participating member should be excited to engage in non-monogamy. 3Fun was created to connect people who are interested in this kind of consensual, open relationship.
People choose to participate in ethical non-monogamy for a variety of reasons. One is to explore their sexuality. Many couples in long-term relationships feel their sexual identity and preferences have changed over time, and a consensual open relationship gives all participants a chance to explore their sexuality without ending the relationship.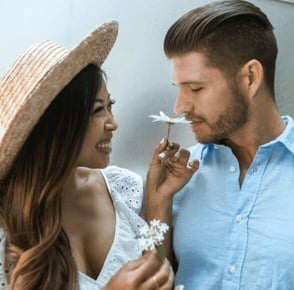 Others choose to participate when they feel their capacity for love goes beyond loving a single partner, and there is plenty of love to go around. Even in a progressive dating scene, deeply held beliefs about relationships abound. One of these is the idea of a soulmate, or one person who can fulfill every need. In reality, there is no one person who fulfills every need for another in any kind of relationship.
3Fun is a great place to start no matter the reason singles or couples decide, consensually and together, to practice ethical non-monogamy. Users will be able to find others interested in the same kind of relationship setup within their area, without having to worry about explanation or judgment.
Inclusive Non-Monogamy
Once users have decided ethical non-monogamy is a healthy fit for them, getting started on 3Fun is an easy process. Users register an account as a single or couple. Depending on what a user is looking for, they can choose to have a separate account from their partner and link their partner to their account, or create an account with their partner.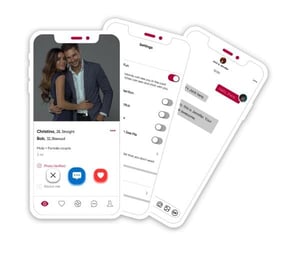 New users must add at least one public or private photo before their profiles are visible to existing members, and they, in turn, can see other profiles. After the photo is uploaded, users get to Like or Pass other users. Similar to all other swiping mechanisms used in dating apps, users Like by pressing a heart button and Pass by pressing an 'X' button.
Matches occur when both users Like each other, and once the match is established, users can begin messaging each other. It is free to create an account and message matches on 3Fun. 3Fun has a feature called Activity, which allows users to create a wide network of possible partners or friends.
Activity is a new feature where matches can like and comment on a user's photos, bio, and other details. A user will find more mutual friends and prospective matches as their profile receives more likes and comments. This allows users to expand their network beyond what they could create solely by swiping left or right.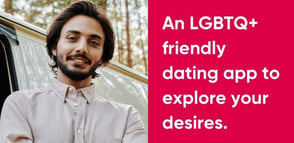 3Fun is dedicated to fostering safe places for all kinds of people interested in participating in ethical non-monogamy. Gay, lesbian, bisexual, pansexual, queer, and transgender users will be able to find like-minded individuals who celebrate their identities, sexualities, and embodied experiences. On 3Fun, there really is something for everyone.
The app offers VIP subscriptions, which allow users to message other users who are not matches and send priority messages. 3Fun has a robust collection of features for users who chose not to take advantage of the VIP package. The app has been celebrated as a great resource for people who want to explore and reignite their sexualities.
Raising Scam Awareness
Online dating scams are fairly common, but the one 3Fun experienced recently is more nuanced. Unlike run-of-the-mill dating scams that involve users scamming users, this was a targeted attack to defraud the company itself of hundreds of thousands of dollars.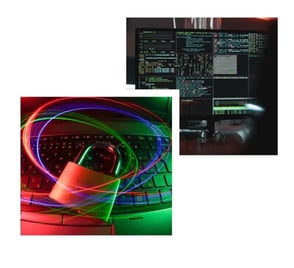 In 2023, a group of fraudsters created a fake domain using the name of 3Fun's parent company, Sugar Life Co., Limited. With this fake domain, they contacted Apple posing as 3Fun's attorney of record on its trademark certificate. The scammers claimed copyright infringement with an email address under the fake domain. 
The scammers simultaneously sent an email to 3Fun to extort a large sum of money under the guise of restoring the app. 3Fun refused to pay, and the fraudsters attempted to defraud the company for a six-figure payout of $500,000. The press release explaining the scam described the scam as highly sophisticated.
Unfortunately, over the course of the scam, 3Fun was removed from the Apple App Store, which leveled a severe blow to downloads of the leading non-monogamy dating app. The scam showed that business owners need to be on the lookout for scammers attempting to defraud them.
After working diligently with Apple to have the app reinstated for downloads, the app is back on the App Store. 3Fun went public with the scam to not only alert the public but other businesses that could fall victim to the same kind of attack. 

3Fun continues to work to remain a popular and safe destination for users to connect with like-minded people interested in ethical non-monogamy. Those interested in exploring a consensual open relationship should consider 3Fun. "Our users explore open relationships, polyamory, and swinger lifestyles," Stephanie told us. "They're open to non-traditional relationship situations, and give other users a place to investigate their desires freely and without judgment."