The Scoop: Sarika Jain is a dating and relationship coach in New York City. She began her coaching practice in 2015 after a journey of self-discovery and finding her soulmate. Sarika uses a holistic approach that considers the emotional, spiritual, and mental aspects of both awakening to your authentic self and building meaningful relationships. She offers one-on-one coaching along with online courses.
A lot of single women in their 30s are sick of being asked when they're going to get married, when they're going to have kids, and – the worst question of all – why they haven't done these things yet. These questions bring up feelings of inadequacy, uncertainty, and anxiety. 
Questions like these also expose unfair standards and expectations for women and how they navigate their romantic lives. Women often have priorities, like establishing themselves in their careers, that take precedence over finding a partner or getting married. It takes time to achieve many of life's goals outside of relationships. And many career-oriented women feel as though they do not have time for dating.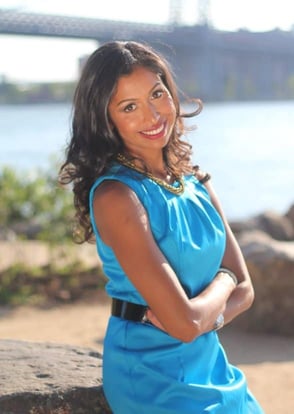 When women decide they want to focus on their romantic lives, knowing where to start can be challenging. The dating world can feel overwhelming whether a woman has never married or been divorced, or been a parent or is childless. Emotional baggage, high expectations, and a disappointing dating field can make romantic endeavors feel like they're not worth the time and effort.
Sarika Jain knows what it feels like to be incessantly questioned about marriage, love, and family. She also knows something about broken relationships and the need to reestablish a sense of self. After becoming an experienced dater, she began advising single women on the side.
Today, Sarika is an author and love, relationship, and dating coach. She established her practice officially in 2015. Sarika sat down to tell us about her holistic and spiritually guided coaching practice and how she helps her clients look inward and find their magnetism. "Women want to lead more fulfilling lives," Sarika said. "We want our soulmates, we want a partner that we connect with on every level. That's the work I do."
Sarika's Story
Coming from an Indian background, Sarika said she felt a lot of pressure from her parents to get married and start a family. She was in her 30s and single in New York City with a high-demand job on Wall Street. She said she tried everything to find a partner, including dating books, coaches, and matchmaking. Sarika became an expert dater.
Sarika started advising friends and her advice circles grew. Eventually, she met a man with whom she thought she could see herself spending the rest of her life. They got engaged. Then he called off the engagement only a month later. He told her she was too controlling and that he didn't feel safe with her.
The breakup was a shock, as Sarika considered herself a well-rounded and attractive person. Sarika said she felt this was a wake-up call and began on a journey of self-discovery. Her journey included finding a more profound love for herself and exploring how she blocked love from entering her life.
As she made her way through this journey, Sarika started attracting and dating higher-quality men. She said she began to enjoy the dating experience thoroughly, and 90 days later, she met Krishan, the man who would become her husband. "I had seen finding a husband like a job," Sarika said. "But after looking inward, I realized I couldn't approach it like that."
When Sarika began her career as a dating coach full time in 2015, she decided to integrate holistic and spiritual approaches into her practice. Her dating coaching practice helps wise and successful women ready to find their soulmates. She does this by helping her clients let go of the past and start trusting themselves.
Sarika's coaching philosophy focuses on instilling her clients with confidence and power. She said she helps her clients discover their blockages and overcome them. Sarika has developed a practice that helps women find deep and meaningful relationships with men who match their emotional and spiritual needs.
Unlocking the Love Code
Sarika offers a variety of services to her clients. Her private coaching helps women fast-track their journey to finding their soulmate. Sarika helps her clients embrace their unique and irresistible feminine power and find their inner magnetism. She helps them understand male psychology and master the art of dating high-quality men.

Private coaching with Sarika is for visionary women leaders ready to find their soulmates. Her clients are searching for passion, purpose, and partnership. Sarika only accepts clients ready to do the hard work required to improve themselves and therefore find deep, meaningful connections.
Clients who choose private coaching will have access to Sarika through hour-long weekly phone calls. Sarika will also formulate a step-by-step dating plan and an irresistible dating profile. Private coaching clients will have access to an extensive collection of online resources, plus email and phone support from Sarika.
Women not interested in or not ready for private coaching have other options with Sarika. Soulmate Academy is an online course that helps women take their relationship skills with men to a whole new level. Soulmate Academy caters to women frustrated with endless bad dates and men who don't match their energy and emotion.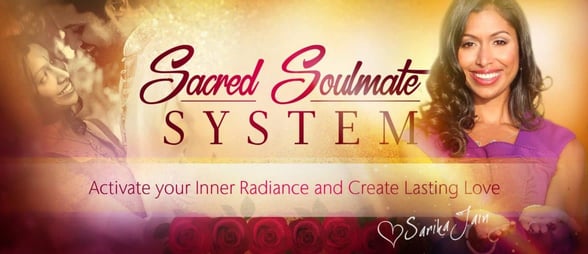 Soulmate Academy helps women become their most authentic selves by releasing what Sarika calls "love blocks." She said many of her clients struggle because they are not over their exes. That's why they end up attracting low-quality men. Soulmate Academy is a five-step, transformational process.
Many women have already found a deeper understanding of self and a highly honed ability for connection through Soulmate Academy. Testimonials from Soulmate Academy tout the course's success in helping them discover self-love and develop intentionality in dating and relationships. 
Stepping Into Connection
Sarika developed her coaching practice through years of unique experiences. She has been a Wall Street strategist, yoga teacher, energy healer, intuitive coach, spiritual guide, and relationship mentor. These experiences have allowed her to develop a dating coaching strategy that focuses on emotional energy and removing spiritual blockages.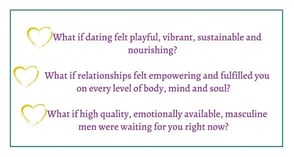 "If you don't have the mental, emotional, physical, and spiritual space for a partnership," Sarika said, "then that love can't flow into your life." Sarika helps her clients make that space by encouraging them to develop those aspects of themselves. She teaches her clients what a healthy and fulfilling relationship looks like. The self-work her clients do can lead them to beautiful connections.
The concept of feminine power is essential to Sarika's practice. During her mindfulness journey, Sarika said she would meditate with her husband. "I saw him across the room, and I could feel his desire to fill a masculine role in my life," Sarika said. She said that when she allowed him to be masculine and herself to be feminine, she felt safe and secure in her relationship in a transformational way.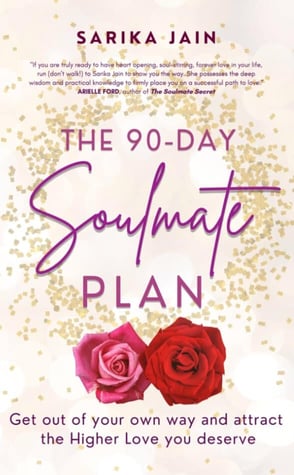 Sarika encourages women interested in her services to take her Love Magnet Quiz. The quiz helps women discover the types of men they attract and identify what Sarika refers to as their Indian Goddess Archetype. It also exposes relationship patterns that prevent women from attracting the right relationship.
"The 90-Day Soulmate Plan" is Sarika's best-selling book, which she wrote to help women crave a soulful, uplifting, and lasting connection with their soulmate. Sarika also writes blogs and sends out newsletters regularly that provide free, expert advice on various relationship topics.
Women who are ready to go on a self-love journey to find their soulmate should consider Sarika's services. She dedicates herself to meeting her clients where they are. "When women open up their hearts and minds to new possibilities around love," Sarika said, "they can start to magnetize healthy love into their lives. It's about rewiring the mindset."