The Scoop: Arica Angelo is a love and relationship expert with a decade of experience in an ever-changing field. Her mentorship programs range from online courses to one-on-one sessions and offer something for every kind of dater. Arica's coaching philosophy is rooted in her belief that self-love and personal reflection is the crucial first step in becoming a person ready for connection and intimacy.
Arica Angelo knows what it takes for a spark to ignite and a relationship to grow, and she is ready to help those searching for love to find it. Her years of experience make her a veteran of the relationship coaching scene, and her tried-and-true practices help individuals discover not only what they are looking for in a relationship, but what they are looking for within themselves.
It's easy for people to become stuck and confused when they struggle to find a connection in the dating scene. Feelings of inadequacy, failure, and loneliness can creep in, making it even more difficult to create healthy relationships. This is a destructive pattern that often leads to only more negative feelings. Arica understands this debilitating cycle and has used her years of experience to create accessible solutions.
Focused on inner work and self-improvement to become a desirable partner, Arica's mentorship program offers invaluable information to daters. "My whole thing is taking a person who comes to me and doesn't feel loved," Arica said, "and making them feel empowered."
Finding Love from Within
Arica began helping people find love in 2008, after a suggestion from a friend. Her initial reaction? "That's the stupidest thing I've ever heard!" But after some reflection and more encouragement from her friend, Arica embarked on her mission to bring others together.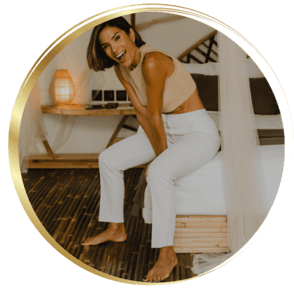 Arica started with a simple blog in 2008, giving advice about how to build and grow relationships on a relatively small platform. But as her platform grew, she said she realized there was a considerable demand for what she was offering. "I didn't think it would become my career or anything like that. But just giving advice – there's a big need for it," Arica said.
Centering her mentorship around self-reflection, boundary setting, and clear communication, Arica believes there is something for everyone in her programs. She said she wants to encounter the hearts of the people she mentors to bring healing. In addition to a long-standing knack for giving love advice, Arica's credentials include her time as the host of "Love Without Borders", a dating TV show on Bravo, and several guest appearances on a variety of networks.
Genuine and Curated Mentorship
Arica acknowledges that every person carries different baggage and comes to her with unique challenges. She has curated her programs for a diversity of issues potential daters can face and uses her own expertise to cater to each individual. 
At the heart of Arica's practice is the personal mentorship she provides through individual coaching sessions. Daters can choose from a variety of guidance options based on the dating situations they find themselves in. Then Arica applies her personal touch and expertise to that. While Arica believes her one-on-one program is the most useful service she offers, she has built her online programs so those who need more flexibility can also benefit from her knowledge.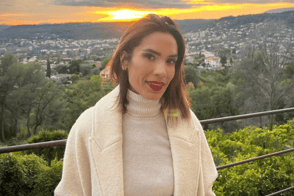 While nearly anyone struggling with establishing connections will find Arica's course useful, Arica told us a certain kind of client usually has the most success. "People can learn at their own pace and in their own time," Arica said. "But the best clients are the ones who are absolutely ready for change." Because so much of the work Arica does is centered around self-reflection, clients who are ready to address their own shortcomings, pain, and experiences often find the best outcomes.
Arica said she knows there's not a singular quick fix for every person, and takes the needs of the individual seriously during her one-on-one training. If one-on-one training is out of reach for a prospective client, Arica said that her online mentorship program is the perfect middle ground.
Valuable Online Courses
Daters considering working with Arica should start with her web-based four-step program. The first step is titled, "The 5 Things That Sabotage You From Real Connection." Arica describes this program as a guide to the five simple things one can do immediately to spark a deeper connection. 
The next step is called the "Boundaries Bible," and Arica said she believes this step is useful in every relationship, dating or otherwise. This class offers examples of what to say during conflict, while expressing your needs, or in mantras of self-support. The program offers phrases that individuals can use verbatim when experiencing conflict in any kind of relationship. Arica believes setting boundaries is a crucial step in any relationship, and the "Boundaries Bible" is sure to help.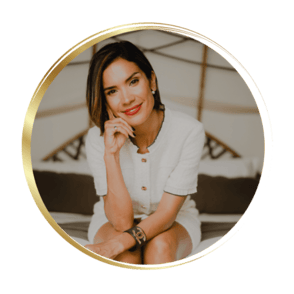 Step 3 also deals with boundaries, and in this step Arica helps individuals explore their own boundaries, when to set them, and why they are so important. This step takes the foundations of boundary-setting laid in the second step and helps individuals apply them to their relationships.
Arica touts the fourth step of her program as perhaps the most important, and she said that's why it's crucial to complete the program in its entirety. Titled "Vulnerability," this section will help any person in any stage of a relationship – whether it be single, dating, or married – create connection and closeness with the people they love. Arica believes being vulnerable is an essential first step in finding long-lasting intimacy.
Arica is offering a bundle for this program with a 20% discount and urges those looking for a connection to act fast. Once the first four steps have been completed, Arica also offers advanced courses built on the foundations of the first four steps.
One of these advanced courses is the "Emotional Warrior" course, an eight-module video program that will change the way people see themselves and their relationships forever. In these programs, Arica helps daters become empowered by reclaiming their identity so they can show up more fully in every facet of their lives. Speaking of the "Emotional Warrior" course, Arica said, "Be prepared to experience your heart in a way you never knew was possible."
Arica Helps Clients Build Lasting Connections
While healing and encouraging connection are at the heart of Arica's coaching philosophy, she adapts her programs and methods during individual coaching to best suit the needs of each client. Arica knows there is no one quick fix to relational problems and has cultivated her coaching style to understand the needs of different individuals.
Arica's clients range in age, gender, and dating experience, and she has several reviews that speak to her expertise. She told us the number one indicator of success in her classes was a readiness to change and an openness to experience. "A very successful client would be someone who's on an accelerated path," Arica said. "When they come to me and say, 'Don't teach me, show me,' I feel confident they'll find success."
One of Arica's past clients, Dylan, came to Arica during a vulnerable time in his life. He had recently experienced a breakup, changed careers, and was in the midst of discovering his own identity. Arica's one-on-one coaching helped him discover who he was, what he wanted in relationships, and how to get there.
Other testimonials have confirmed the effectiveness of Arica's programs, with clients expressing the immense change Arica's coaching brought to their lives and relationships. Past client Andy said, "Working with Arica was one of the best decisions I've made. She has a way of seeing things I would never have on my own." 
No matter where a person may find themselves in their dating journey – single, exploring, or in a committed relationship – Arica's programs offer authentic and useful guidance. Her expertise combined with her ability to tweak her mentorship style to best suit her clients makes for an invaluable mentoring experience. 
"My vision is for people to win," Arica said. "They work with me to encounter, first and foremost, that they are already loved. Love is already within you."