The Scoop: Dating someone older or younger than you by years certainly has its fair share of challenges — but it's hard not to acknowledge the perks as well! The dating site SugarDaddyForMe shows singles that having an age gap or a financial gap in your relationship is not a problem for all couples. In fact, sugar daddy dating is easier than ever these days. SugarDaddyForMe offers matchmaking and privacy features that help connect members with similar intentions. Thanks to SugarDaddyForMe's tools and support, anyone can make a sugar daddy and sugar baby relationship work. 
Nowadays a lot of people have started to find interest in participating in age-gap dating. Finding love and security with someone of the same age may be challenging for some singles. Dating someone outside your age opens the door to so many different new possibilities. Exploring a sugar daddy may just be the next right move you make to find your prince charming!
The dating site SugarDaddyForMe aims to help people meet potential sugar daddies or sugar babies who can fulfill their dating needs. Dating is always best served with a support system and the SugarDaddyForMe team is prepared and willing to be just that for members. Members can be at ease in knowing that their safety and experiences are accounted for throughout the process. Whether it's finding someone willing to secure your financial or emotional interests, SugarDaddyForMe aims to create a safe space for its members to grow. 
Since 2004, SugarDaddyForMe has gained a lot of attention for its sugar dating database. The dating site is now known as a high-quality dating site for people who want a taste of sugar romance. From cool features to quality profiles, finding exactly what you're looking for on the site is easier than ever. 
"I joined the site last month and I met a sugar daddy. We exchanged texts for about a week and we were into each other. Well, fast-forward to now, he even got me a car and pays my bills. Overall, I got a good and generous man," said Kate, a SugarDaddyForMe member in a review. 
Plenty of Sugar Daddies in the Sea
People often use dating sites and apps to expand their dating pool. Online dating helps people reach singles from all over the world who they may have never encountered. Have you ever feared that you would never meet someone online? Don't worry, it happens to the best of us. Luckily for SugarDaddyForMe members, they don't have to worry about that. 

The sugar dating site does a great job of normalizing sugar relationships. Singles can find their ideal relationship with no judgment. The SugarDaddyForMe site has 4 million members and gains over 1,000 new profiles every day. With new profiles available every day, daters don't have to stress about not finding someone to connect with. 
Every SugarDaddyForMe member is required to be 18 years old or older to use its services and remain on the site. This helps keep the community filled with age-appropriate members who are all on the same page. Oftentimes, sugar daddies find it easier to meet a genuine sugar baby through the site because of how like-minded the community is.
"I currently have a wonderful relationship with a sugar baby from the site and we're doing just fine. I was motivated and felt challenged when I saw my colleagues getting into successful relationships from on the same site #sugardaddyforme.com," said James, a SugarDaddyForMe member in a review.
Striving for More Yes and Less Why
Sugar relationships often are misconstrued and heavily judged. People don't really consider all the benefits of having a sugar daddy or a sugar baby in their life. Thankfully, SugarDaddyForMe not only helps people find sugar daddies and babies but the team does a great job of educating singles on the topic and how to practice safe online dating.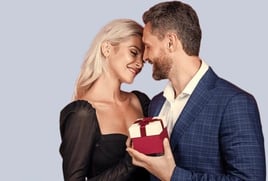 But why are sugar daddies and babies worth trying out? The big "why" question can be answered through the site's blog section which sheds light on the benefits of sugar relationships and why some people choose to participate in them. SugarDaddyForMe was initially created for men who love to spoil and pamper their women. Older men find themselves wanting to invest in a younger woman who can appreciate them for their accomplishments and all that they do for them. 
"There's no better way to spend your life than with an eager sugar baby who loves to make you happy," said the SugarDaddyForMe team.  
"I have enjoyed great success on this dating site. I have met some really great sugar babies here," said Chase, who used SugarDaddyForMe to meet new friends and dates. "This site is the best in this field. The lengths they go to assure your absolute privacy is unmatched and appreciated. I recommend all my friends come here. Look forward to many more great times due to SugarDaddyForMe."
After spending time chatting and browsing profiles, members start to learn and appreciate sugar dating for what it is. Sugar babies don't have to stress over not being treated properly on SugarDaddyForMe. Sugar daddy members are known to treat women right and have a more mature approach to dating. It's refreshing for sugar babies to date men on the site who they not only find attractive but admire as well. 
"No more wasting time and emotional energy on immature "pretty boys" or "bad boys" who are always broke and who always hurt you or cheat on you in the end. Finding your very own sugar daddy on SugarDaddyForMe.com can help you enjoy a happier, more successful life," said the SugarDaddyForMe team.
SugarDaddyForMe Creates a Safe Space for New Relationships
Make sure you're always practicing safe dating techniques while online dating. According to RAINN, this includes avoiding giving out personal information or blocking and reporting suspicious members. SugarDaddyForMe offers cool features that help protect members on the site. 
"We have anonymous texting between members on their phones but without giving away their phone numbers, and we have live video streaming within the platform, so sugar daters don't have to give away their Skype or Zoom contact information, and disappear messages," said a SugarDaddyForMe spokesperson. "These are three good features that set SugarDaddyForMe apart from its competitors."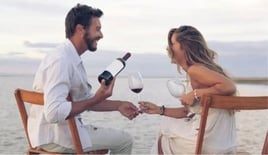 Meeting up in person may not be comfortable in the early days of online dating. SugarDaddyForMe encourages members to take things slow and participate in live video dates. Live video streaming is a great way for members to connect without fearing being catfished. 
To get started, singles can sign up for a free three-day trial. The trial membership gives people access to all perks and so they can see which membership if any fits them. For an even better experience, people can sign up for a gold membership that gives them access to a ton of perks, including faster profile approvals! 
"I have two sugar daddies from this site that have treated me like a princess! I like the understanding we have, without the unnecessary drama, games, and lies that come along with conventional dating," said KweeniiD, who registered as a sugar baby on SugarDaddyForMe. "He gets what he wants, and so do I. I like that mature, open-minded people with good understanding and communication can have something really nice, and genuine."