The Scoop: Modern Intimacy is a sex therapy practice offering inclusive, trauma-informed services across five states. Licensed therapist and certified sex therapist Dr. Kate Balestrieri leads the practice, which consists of 10 practitioners. Modern Intimacy's therapists and coaches use various modalities in their practice to help individuals and couples address sexual concerns. The Modern Intimacy team recognizes how essential human sexuality is to overall well-being and facilitates healthy and constructive conversations around sex.
Eat nutritious food, get at least eight hours of sleep every night, and drink at least 40 ounces of water daily. Spend time with family, get out of the house, and go to the doctor. These are the statements most of us are accustomed to hearing in discussions about personal health. And while each of these is a sound suggestion to maintain good health, they don't address the full spectrum of health concerns.
Conceptualizations of personal health have become more holistic in recent years as mental health has gained more widespread acknowledgment and destigmatization. Suggestions for attending to personal well-being now often include mindfulness practice or therapy recommendations.
While mental health concerns have been integrated into most personal health outlooks, many of the most holistic approaches to personal health overlook matters of sexual health. Whether due to social taboos or lack of knowledge, matters of sexual wellness are all too often pushed to the wayside.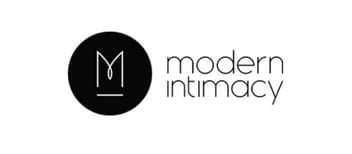 Modern Intimacy is a sex therapy practice that insists on the importance of sexual health. The practice has providers in five states and offers counseling for singles and couples. Dr. Kate Balestrieri is the founder of Modern Intimacy and one of the practice's providers. She told us about the practice and how people can benefit from sex therapy. "Sex therapy is a place where you proactively learn more about your own sexuality and experience it in a positive way," Dr. Kate said.
Dr. Kate Destigmatizes Mental and Sexual Health
Dr. Kate has been a mental health professional for almost 20 years. She earned her Doctorate of Clinical Psychology from the Illinois School of Professional Psychology, Chicago. She undertook a concentration in Forensic Psychology and worked for the Illinois Department of Human Services Sexually Violent Persons Program.
After earning her doctorate, Dr. Kate completed her Postdoctoral Fellowship through the Northwestern University Feinberg School of Medicine, and conducted parenting capacity evaluations and provided expert witness testimony at the Cook County Juvenile Court Clinic. She has over 14 years of clinical experience and holds private practices in California, Illinois, and Florida.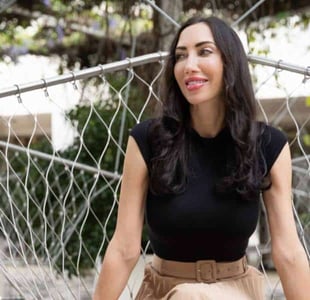 Dr. Kate has worked in multiple in-patient, residential, and outpatient settings, as well as treatment centers. Her work often focused on helping people recover from trauma, addiction, and sex and relationship concerns. Before becoming a mental health professional, Dr. Kate worked in corporate marketing.
Modern Intimacy has married Dr. Kate's mental health and business expertise. She has expanded her practice to Colorado and New York, where she has licensed practitioners as part of her team. As a mental health professional, Dr. Kate prioritizes continuing education. She and her team constantly pursue educational opportunities to keep up-to-date with a developing field.
As a certified, licensed, and educated sexual health professional, Dr. Kate emphasizes the importance of finding a qualified therapist for sexual concerns. According to Dr. Kate, no aspect of the human experience is more complicated, intimate, and vulnerable than that of sexuality. It is essential for people seeking therapy to carefully examine the adequacy of a therapist's education and certifications.
The Modern Intimacy team is a diverse collection of mental health professionals. It consists of therapists and coaches, so clients can receive the specialized care they require. Therapists and coaches alike come from diverse personal and professional backgrounds. Sexuality is deeply influenced by cultural upbringing, so Modern Intimacy has built a team with varied experiences and backgrounds.
Sex Therapy Providers in Five States
Dr. Kate said Modern Intimacy stands out among other sex therapy services for several reasons. One reason is the holistic approach practitioners take. There is a strong connection between mental health, relationships, and sexuality, so therapists and coaches address sexual health in relation to other health and personal factors. 
Modern Intimacy approaches sex therapy with a dedication to inclusivity. The practice works hard to ensure its content and resources are for everyone, regardless of race, ethnicity, religious views, political position, gender, sexual orientation, socioeconomic status, and bodily shape or ability. Modern Intimacy also strives to make its resources as accessible as possible by offering low-cost and free materials, plus teletherapy services.
"First and foremost, we are an inclusive practice. We champion a message of equal rights for all and value diversity," Dr. Kate said. Modern Intimacy's team comprises Dr. Kate and nine other professionals. Modern Intimacy is proud to be a woman-founded and operated practice. The team includes a licensed marriage and family therapist, a clinical practicum extern, and a certified alcohol and drug counselor.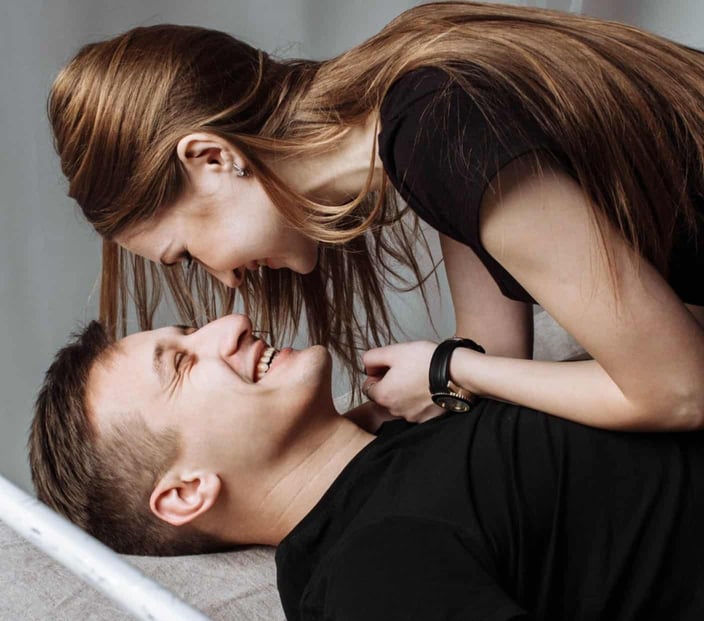 Elena Bahar is one of Modern Intimacy's practitioners and is a licensed marriage and family therapist. She is passionate about working with individuals and couples looking to heal from past experiences and build meaningful relationships. Elena is a trauma-informed therapist who fosters a safe and collaborative patient environment.
Imani Reynolds is a licensed marriage and family therapist in California. She works as a clinical associate for Modern Intimacy. She's also a board-certified sexologist and uses various approaches in her practice. Imani is a doctoral student in Human Sexuality, conducting research focused on sexual desire, sexual intimacy, and sexual trauma.
During the initial free consultation, clients will discuss their struggles and what they want out of sex therapy, and will be matched with the appropriate provider. The team at Modern Intimacy represents a wide range of therapeutic approaches and philosophies, so nearly every client can find a good fit. All Modern Intimacy services are offered virtually, making therapy as convenient as ever.
Modern Intimacy Experts Give Advice Online
Beyond counseling and coaching, Modern Intimacy offers online materials useful for folks struggling with various issues. The practice offers paid and free materials on its website. Free materials include a "Yes! No! Maybe?" checklist that helps partners communicate their sexual needs. The free e-book "Supporting the LGBTQ+ Community" offers suggestions for being a better ally and deconstructing harmful ideas surrounding queerness and the LGBTQ+ community.
There are also worksheets available for free download. The "What are the Effects & Impacts of Trauma" worksheet helps individuals examine how their trauma has impacted them. It's meant to be a tool to help individuals decide how they want to move forward in addressing the long-term effects of traumatic experiences.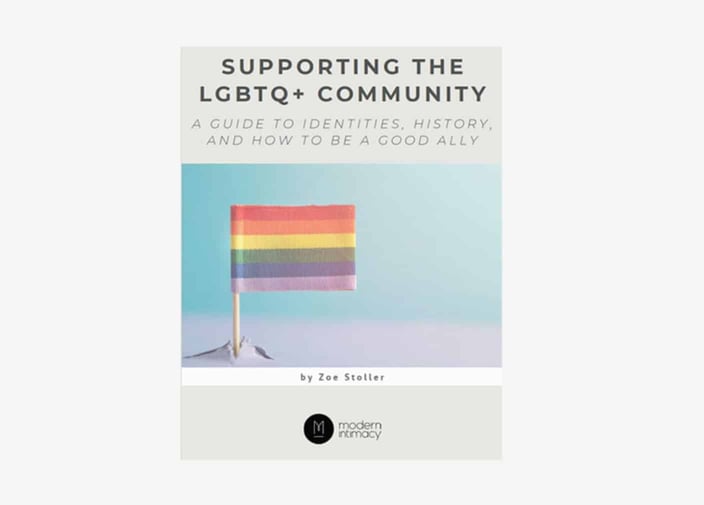 The "What is Intimacy? Types & Context" worksheet helps people explore what intimacy means to them. Intimacy is a complex topic that Dr. Kate says exists on two axes. One axis is relationships, including with oneself, family, friends, and partners; the other is the type of intimacy, whether emotional, physical, sexual, or spiritual. This worksheet helps individuals evaluate how they view intimacy in these relationships and intimacy types.
Dr. Kate hosts a podcast called "Get Naked with Dr. Kate." The podcast is sex-positive and aims to help people live more fulfilled lives by deconstructing stigma and shame around sex. Dr. Kate investigates the connection between sex, mental health, relationships, and modern society. She tackles the societal issue of compartmentalizing sex and sexuality from everyday life. Episodes are generally under an hour and feature other field experts.
Modern Intimacy offers individuals and couples licensed and certified therapy services, all designed to address struggles with human sexuality. With 10 providers and licensure in five states and internationally, sex therapy with Modern Intimacy makes counseling easier than ever. "When I started in this field almost 20 years ago, I was blown away by how much we don't know about sex," Dr. Kate said. "I learn something new about sex every single day. And that, for me, feels exciting and empowering and liberating."