The Scoop: Having a safe space to date is so important. It can make or break your dating experience. The Real Black Love matchmaking service is dedicated to creating a safe space for Black singles and matches Black singles in a rare and life-changing way. From start to finish, RBL's matchmakers create a personalized experience so their clients fall in love! 
I think we can all agree that finding love is not always an easy thing to do. Whoever said love was easy certainly didn't go through a season of one failed date after another. Trust me, I've been there and it's not fun. There comes a point in time when you have to rely on others to help you reach your happy ending. Matchmakers are a great resource for those singles who need a helping hand in the love department –– and that's OK!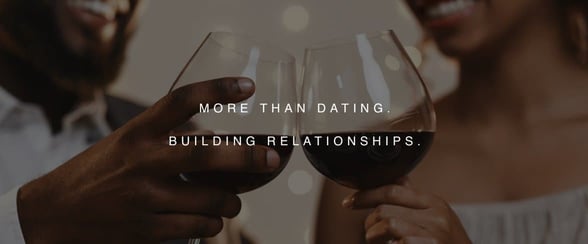 Joseph Dixon, Owner and Founder of Real Black Love, started matchmaking to foster more Black love around the world. Joseph said that seeing a world with too few Black couples disturbed him, and he wanted to do something about it. When he first created the Real Black Love dating app in 2013, he was lucky enough to meet his special someone in the process. Now they are happily married and have teamed up as matchmakers to assist singles in their love lives. 
"Real Black Love Matchmaking provides a service for highly-eligible black men to connect with beautiful and brilliant black women. Working with celebrity black matchmakers Joseph & Paris Dixon has its benefits. From certifications, awards, and even a national television show, you can't find a better black matchmaking agency to work with," said the Real Black Love team. 
Joseph's natural matchmaking abilities have led to many people changing their relationship status from single to in a relationship. Many clients give Real Black Love praise not only for helping them find love, but for creating an avenue for Black people to develop healthy relationships. Real Black Love is a beacon for the Black community and paves the way for more safe spaces to be created. 
Creating More #BlackLove Around the World
As an African American woman, I value being in a relationship with an African American male. My boyfriend and I share something special because of our cultural background. Whether that's reflecting on family traditions or beliefs, our similar upbringings have bonded us together in a different way. I am proud to say that we are the epitome of what we know today as #BlackLove. 
#BlackLove is a popular hashtag that many people on Twitter rave over. Everyone wants to eventually find their Prince Charming, and for some, that's someone who shares the same ethnicity as them. Whatever floats your boat, you deserve to find it! Real Black Love is a primary example that safe dating spaces are necessary. Since it launched, Real Black Love Matchmaking has grown in popularity and effectiveness. The service has a success of 95% match rate.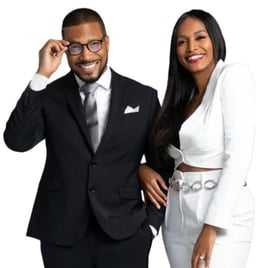 As the only black matchmaking married couple in the country, Joseph and Paris Dixon shine bright. Their strong passion for Black love has helped singles learn how to be better lovers and daters. The couple uses cultural knowledge and industry experience to help create better matches. Clients can feel at peace knowing that working with Real Black Love Matchmaking will meet your expectations — and then some.
"Our service ensures that you will never have to worry about if you are getting what you're expecting. We ensure that the intentions of the matches we introduce you to are aligned with your expectations and relationship goals," said the Real Black Love team. 
Introducing Highly Eligible Bachelors to Beautiful and Brilliant Single Women
Real Black Love is more than just a matchmaking service for Black singles. It's an agency that serves the elite and understands the value of hard work. There are a lot of busy singles out there who don't have the time in their schedules to go out and date as they like. Real Black Love's matchmakers are great at speeding up the dating process by finding dates for you. That way, busy professionals can put their time toward working and still have a dating life. 
"I was instantly impressed with how professional, easy-going, and relatable my matchmaker was during our initial meeting. They really put me at ease with something I had never tried before. The women they introduced me to were no doubt all winners but one in particular I think is the one," said a Real Black Love Matchmaking client, Michal, in a testimonial.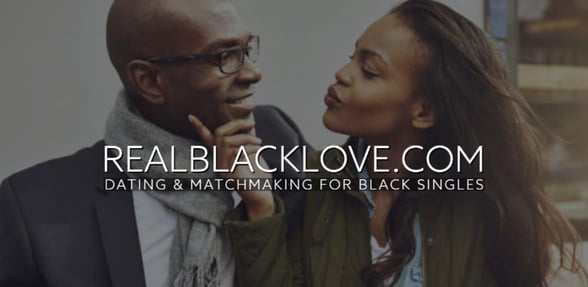 The Real Black Love matchmakers want to ensure that their efforts are worth it. Whether that's helping someone find a lover or a friend, real connections are what they aim to achieve. The matchmaking process is quite simple and is personalized to every client. Joseph told us that each client looks for something different, and Real Black Love wants to accommodate each client's needs. The matchmaking process takes between one to six months to be completed. 
The typical Real Black Love clients are professionals, entrepreneurs, or athletes who are determined to find love. Joseph said to be a part of Real Black Love Matchmaking, one must schedule a  consultation. Concluding the consult one gains a Lifetime membership as a Candidate. During the consultation the candidate is given the opportunity to become a VIP member; a client that the agency works directly for to find the perfect match. Real Black Love matchmakers interview prospective clients and conduct background checks. This helps ensure that Real Black Love clients aren't wasting their time on scammers who have bad intentions. 
"We believe that the best connections happen when two people find a common ground. We tailor our introductions for you with people that share the same ideals, and outlook, and even enjoy some of the same activities in life as you," said Joseph. 
Real Black Love Voted America's Best Black Matchmaker
In 2019, Real Black Love was voted as the number one Black matchmaking agency by iDate. This was a big accomplishment for the company and gained the attention of many singles. Joseph and his wife Paris have been recognized and praised for their efforts in serving the Black community. The duo has been featured on an array of TV shows, including BET and People Magazine, among others. In 2022, the couple starred in a reality series called "Love Match Atlanta," which stole the hearts of many. 
As a little girl, I admired those that found their Black king or queen. To this day, it's important for me to see more Black love around me. The fruition of Real Black Love is far too grand to go unrecognized. Joseph told us that he and his wife are working toward helping more communities have access to matchmaking services. 
Joseph said Real Black Love guarantees clients that their dating experience will greatly increase. Real Black Love matchmaking services are known for going above and beyond. Clients not only feel safe, but they feel seen and respected. 

"I was very skeptical about matchmaking as it was a new concept for me. Real Black Love introduced me to the women I have been seeking but could not find. Attractive, funny, feminine, and relationship ready," said a Real Black Love client, Isiah, in a testimonial.