The Scoop: Carolinas Matchmaker is a matchmaking and online dating coaching service helping singles in North and South Carolina. Founded by Laurie Berzack, MSW, the matchmaking company offers services in several metropolitan areas in both states. Carolinas Matchmaker offers traditional matchmaking for men that sources matches from an extensively curated database of single women in the area. The group also provides online dating management that's geared toward both women and men.
I love the Carolinas. Both North and South Carolina have so much to offer – especially in terms of geographic diversity. 
Most of North Carolina's western region is in the Appalachian Mountains, home to wonderful mountain towns like Asheville. Travel far enough east, and you'll find the urban landscapes of Charlotte and Raleigh. Eventually, you'll find beautiful Atlantic beaches, like Cape Lookout and the Outer Banks.
In South Carolina, my home state, you'll find charming coastal towns like Charleston, plenty of college sports, and the ever-iconic Myrtle Beach. It takes about nine hours to drive to my childhood home from where I live now, and my favorite part of the drive is when I take the first exit after leaving Georgia, and the Blue Ridge mountains appear from over a hill.

The Carolinas are a wonderful place to find love, and Carolinas Matchmaker is making that easier than ever for singles in South and North Carolina. Laurie Berzack is the founder and lead matchmaker for Carolinas Matchmaker. She talked to us about Carolinas Matchmaker's offerings, including traditional matchmaking for men and online dating coaching geared toward women.
"I always knew I wanted to work with people and help the community at a sort of macro level," Laurie said. "I just started randomly matching up friends, and eventually, somebody sent me a book about matchmaking, and it was history." 
Laurie & The Expert Matchmaking Team
Before she was one of the Carolinas' best matchmakers, Laurie had a diverse professional career that was always focused on her community. "I was working in non-profits before I started matchmaking, and I also have my Master's degree in Social Work," Laurie said.
Laurie said that after she had kids, she wanted a career that she found deeply meaningful. "I wanted something that would make me want to wake up in the morning and go do good in the world," Laurie said. She has almost two decades of professional matchmaking and coaching experience.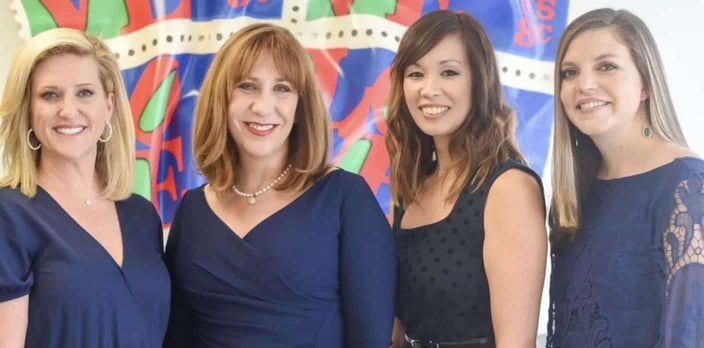 Over the years, Laurie has grown her practice by hand-selecting an elite and talented team. Now, Carolinas Matchmaker is a five-person powerhouse. Carolinas Matchmaker's team includes Client Services Specialists, a client concierge, and an exclusive in-house stylist. The team works in Winston-Salem, Raleigh, Durham, Charlotte, Asheville, Hilton Head, Columbia, and Charleston, among other cities.
Laurie is a founding member of the Matchmakers Alliance, a not-for-profit organization created by matchmakers to help dating professionals connect and collaborate. She's also a two-time nominee for the iDateAwards.
Carolinas Matchmaker makes matches using years of experience and data-driven methods. Laurie said that many members of her team have advanced educational backgrounds in psychology, counseling, and social work, meaning there's no guesswork to their matchmaking methods.
Traditional Matchmaking for Men
Carolinas Matchmaker offers services for men, women, and the LGBTQ+ community. The traditional matchmaking services for men are among the most popular of those offered by Carolinas Matchmakers. 
The beginning of the matchmaking process is the same for every client – prospective clients complete and submit a confidential profile. Once a profile has been submitted, prospective clients will have a one-on-one strategy session with Laurie.
During this time together, Laurie reviews her client's relationship history and learns what they are looking for in a future partner. Once a client signs up for membership, Laurie and her team get to know their clients personally to discover what they're looking for, their values, and interests which helps the team make great matches.
Carolinas Matchmaker's database is chock-full of high-quality Carolina singles. Before making any introductions, Carolinas Matchmakers interviews the prospective match and runs a background check. If everything looks good, the team will organize the first date.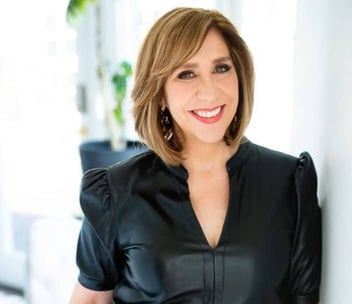 Single women can submit a confidential profile for consideration to be introduced to a matchmaking client. If accepted into the database, female clients will be contacted if a male client has potential to be a match. Next, they will have a virtual meeting with the Carolinas Matchmaker team to get to know them better and see whether they should move forward with an introduction.
Women who want a little more assistance can hire the Carolinas team for online dating management. Online dating can be frustrating, and Carolinas Matchmaker knows women would like to be proactive in their search for love.
Online dating management services are geared towards women and help them create optimal profiles, including professional photography and styling, curated profile writing, weekly one-on-one coaching sessions, and assistance with messaging (depending on the program selected).
Carolinas Matchmaker has a diverse array of services for both men and women. Laurie also offers one-on-one online dating services for both men and women. The service includes two one-hour sessions that include a complete virtual profile makeover and a comprehensive online dating review.
Nothing Could Be Finer Than Romance in the Carolinas!
Laurie said that the best testament to her and her team's matchmaking skills is her past client's testimonials. Carolinas Matchmaker has connected thousands of couples, so there are plenty of success stories to share.
Steve from Charlotte wrote: "I've used several matchmaking services in the past but never found success. I'm very selective, but Laurie was able to find a match for me, and we've been dating for 10+ months."
Another male client named Christopher said, "Laurie was so professional and enthusiastic about leading a search for me with her excellent staff. I wholeheartedly recommend her services and enjoyed working with her."

Praise from female clients for Laurie and the whole team at Carolinas Matchmakers has been just as high. A review from Trish touts Laurie's expertise and how helpful she was in helping Trish navigate dating as a widow in her 60s.
Carolinas Matchmakers is a great option for North and South Carolina singles looking for a great connection. The group offers services for all kinds of daters – whether they're ready to find The One or still experimenting with online dating.
"I want to make sure all of our matches are real, authentic connections," Laurie said. "Four out of five clients that hire me for matchmaking find love, either through a direct match or on their own during the time period we work together. We help them figure out what they want."