It's always nice to have someone to go to for advice. Friends and family are amazing resources, offering real-life advice from a place of really knowing you. As with all topics, when it comes to advice about dating and relationships, advice can vary.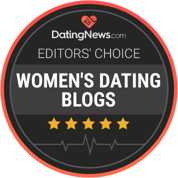 I remember being in the "talking" stage with a future ex-boyfriend and receiving a wide variety of advice from my friends. Some people advocated for taking it slow and not making the first move, and others were telling me not to overthink it and just go for it. The signals were so crossed it felt like I barely absorbed any actual, practical advice at all.
Dating blogs are a great resource for single women who need dating and relationship advice that will affect real changes in their lives. These blogs are written for women by experts in the field of dating. 
Dating can be hard, but blogs offer an easy place to go to make it a little easier.
The Feminine Woman
The Feminine Woman was founded by Renee Wade in 2009. She created the blog to help women gain a deeper understanding of men, dating, and relationships. Renee had her own journey learning about the "feminine-masculine difference" and created the blog to share her findings with others. She wanted to help women understand and appreciate certain aspects of men and their energy.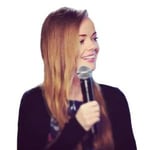 Renee's blog helps women discover why they may not be finding success in dating. The Feminine Woman is great for single women who are interested in the idea of masculine and feminine energies and how to use their own femininity to create instant and undeniable emotional attraction.
More About The Feminine Woman
Founded by Renee Wade
Expertise in feminine and masculine energies
Offers courses, classes, and more
Evan Marc Katz
Evan Marc Katz is the dating coach for smart and successful women. One of the biggest names in the game, Evan has helped countless women find healthy and long-lasting partnerships. Evan has been an expert in women's dating for over a decade, so he knows what he's talking about when it comes to advice about relationships.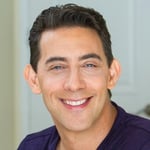 Evan's blog covers nearly every topic a dating woman would want to know about. From advice for women struggling through a difficult relationship to tips for measuring chemistry, Evan has knowledge for women at every stage of dating. Not to mention his Love U program, which helps women gain confidence, fix their broken man-picker, and find a great guy.
More About Evan Marc Katz
Dating and Relationship Coach
Expertise in helping successful and smart women date
Offers Love U courses and digital programs
Rachel Simeone
Rachel Simeone is a dating and relationship coach for the savvy woman. Rachel writes blogs for women who are smart, capable, and accomplished, but who may be struggling in the romance department. Rachel says she understands how frustrating it is to not know how to find a relationship that brings happiness.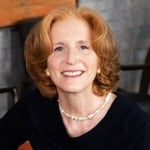 Rachel writes out of a place of knowing. After an unexpected separation, Rachel was left to navigate the wild world of dating in her 40s. She developed a strategic approach to dating that helped her enjoy dating and find a great match. Rachel uses everything she learned on her own journey to help lead single women to the same result.
More About Rachel Simeone
Dating and Relationship Coach
Blog posts for every topic 
Focus on helping women enjoy dating
Matthew Hussey
Matthew Hussey gives singles more than just dating advice – he helps them fall in love with their lives. Matthew's blogs cover all the topics that dating women need, from unlocking their confidence to meeting great men. Matthew's blogs are written for women who are tired of trying to figure out relationships on their own and not finding the kind of partnership they desire.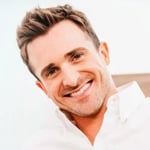 Matthew's blogs cover a variety of topics. He has blogs about understanding men and how to use that understanding to attract the right ones. Matthew has blogs that cover best practices for texting and communication, along with blogs about how to handle heartbreak and rejection. 
More About Matthew Hussey
Dating and Relationship Coach
Blogs help women understand men
Offers virtual programs, podcasts, and more
Gregg Michaelsen
Gregg Michaelsen's blog offers advice for women in all stages of romantic relationships, whether they're playing the dating field or they're in an established relationship. Gregg is a dating and life coach who has collected his expertise over years of talking and getting to know women. He says he believes men aren't that hard to figure out – women just need the right knowledge and tools to do so.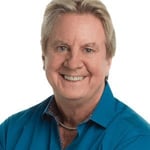 Gregg writes about everything a woman would want to know about dating. Blog articles cover topics including how to find a great guy, how to keep a great guy, and how to move on from heartbreak. Single women deal with a lot while dating, and Gregg has advice and support for each step.
More About Gregg Michaelsen
Dating and Life Coach
Blogs written from personal experience talking to women
Support for every relationship stage, from dating to serious partnership
Kai Nicole
Kai Nicole takes a different approach to dating advice on her website, Date Like a Woman. A graduate of Harvard University and Howard University School of Law, Kai rejects the kind of dating advice that tells women they have to be a certain way to attract the kind of love they want. She helps women break free from the constraints of the dominant patriarchal culture that so deeply influences dating and relationships.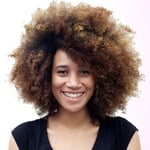 Kai writes with the modern woman in mind. Her writing and resources are geared toward millennial women who don't buy into the idea that they have to change things about themselves to find a man who will commit to them. Blog posts include personal day-in-the-life entries from Kai that explore ideas topical to the modern single woman.
More About Kai Nicole
Author of Date Like a Woman
Advice and resources for millennial women
Expertise for women who go against the status quo
Gottman Institute
The Gottman Institute was founded by Dr. John Gottman and Dr. Julie Schwartz Gottman to help people create and maintain greater love and health in relationships. The Gottman Institute conducts research about relationships and what's keeping people from being the best they can be. The institute's blog offers advice for anyone who wants to forge better and healthier relationships in their lives.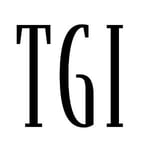 Single women will find the Gottman Institute's blogs are full of relevant and useful information. All of the blogs on the site are written by highly educated and experienced professionals, so singles can be sure they're getting the most up-to-date and reliable advice. 
More About Gottman Institute
Data-driven, research-based relationship advice
Focus on creating healthier relationships
Expert advice from tons of experts
Love in 90 Days
Dr. Diana Kirschner shares her expertise on all things relationships and dating on Love in 90 Days. Dr. Diana is a PBS Love Expert, bestselling author, and psychologist whose writing has reached millions of singles. She writes advice with single women in mind. Dr. Diana says she believes all people can find the kind of love that dreams are made of.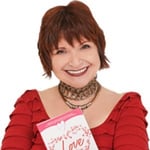 Love in 90 Days blogs touch on nearly every aspect of dating. Dr. Diana has conveniently organized all of her blogs into a few categories that make it easy for women to navigate the site. Categories include high-quality advice for long-lasting relationships and advice for women who are struggling in a current relationship.
More About Love in 90 Days
Founded by Dr. Diana Kirschner
Emphasis on finding confidence and enjoyment while dating
Advice tailored to help women find long-term relationships
Heart Hackers Club
Amy Chan is the face behind Heart Hackers Club, a virtual platform dedicated to helping women through every stage of their romantic relationships. Amy is a relationship and breakup expert with over a decade of hands-on experience. Whether happily single, dating, or in a committed relationship, Amy writes from the heart to help women navigate the complicated world of relationships.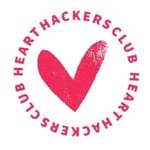 Heart Hacker's Club has articles for women who are single, dating, and partnered. Blog topics run the gamut from dating etiquette to beauty standards. Amy writes with a personal touch. After all, she does know exactly what it's like to be a single woman trying to make sense of dating, relationships, and heartbreak.
More About Heart Hackers Club
Founded by relationship expert Amy Chan
Thousands of blogs posts about dating as a woman
Focus on improving and loving the self
Hey Saturday
Hey Saturday is an international photography service that helps singles create amazing online dating profiles. The group's online dating photographers help people visually tell their stories and express their personalities on dating apps. The site's blogs offer incredible insight into dating in the modern world and offer plenty of tips for online daters.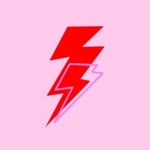 Hey Saturday's blogs give advice tailored to singles who are dating online. Single women who are trying their hand at dating apps will find blog posts like "How to Be Interesting Over Text" and "How to Protect Your Self-Esteem When Online Dating." Hey Saturday's blog library is extensive and full of information specifically for singles who are trying to find love online.
More About Hey Saturday
Expertise for single women dating online
Online dating profile advice and assistance
Blogs for every stage of virtual dating
Blogs Written Especially for Single Women
Not all advice is created equal. When dating, the kind of advice that single women get can be varied, to say the least. If you feel like you're struggling with dating and relationships, check out these blogs written by people who are experts in the field. 
Dating experts give you advice that comes from years of experience working with clients who are smart, successful, and ambitious. If you're ready to get advice that will actually create real changes in your life – start with these expert's words of wisdom.