The Scoop: Identity theft is an increasingly troublesome issue on the internet at large. Users on dating sites – who are ready to open up their lives to new partners – are especially vulnerable. Fortunately, Jumio has face-based identity verification technology that empowers dating sites and matchmakers to protect their users from identity fraudsters.
Dating can be extremely anxiety-inducing for many singles. They may worry about how attractive they seem, if their dates are equally interested in them, or if their breath smells off. Nervousness and second-guessing are natural parts of the dating process, and in some ways, they can even make it more fun. But amidst the exhilarating concerns of early dating lies a far darker one: safety. 
Singles can worry about protecting themselves on first meeting a date in person. They'll arrange to meet in public places, check in with friends and family, and avoid sharing their home addresses until they feel genuinely safe with their new partners. These are all important countermeasures singles can take to ensure their safety, whether they meet their potential partners in real life or online.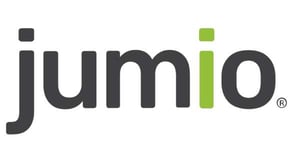 But for those who meet their partners through online dating, the danger isn't always physical; sometimes, it can be digital. Identity fraud is a huge issue online made easier when databases don't have solid security measures. Thankfully, many upstanding dating industry leaders have aggressively pursued safety solutions that offer protection so real people can date comfortably online.
Jumio, which stands for "Just Use My ID Online," is dedicated to making the internet safer by verifying user identities and eradicating identity theft on a global level. The company's technology uses face-based biometrics to match users' selfies to drivers licenses and other formal identification. When used by dating sites or matchmaking services on a broad scale, the identity verification could make dating online safer for everyone and make dating industry businesses more secure and trusted. 
When you feel safe in dating, you can show your authentic self more fully. You're less afraid of being vulnerable and more capable of enjoying the experience.
"We're firm believers that the online world is a great place with amazing people in it," Bala Kumar, CPO at Jumio, told us. "But scammers cause everyone to be on edge. We want to restore trust and confidence to the internet."
Flagging Fraud With Speed
Even for the most cautious online daters, running a full background check on each potential date can be an unnecessary precaution. Some singles may find it invasive to look into strangers' personal information, while others may be put off by the hassle and time commitment of clearing each match. But with Jumio's software running in the background, online daters won't even need to consider whether their potential partner requires a background check. Jumio will clear their match before they even connect.
The team at Jumio considers its company model to be similar to that of TSA PreCheck in delivering straightforward, speedy security clearance. "Our system is highly configurable, and the platform allows screening in a minute," Bala told us. "Users go through the TSA PreCheck life experience. If the user is a risk, they get sent through the other line."
Jumio's software is easily adaptable and works with unique consistency in such innovative technology. But after being in the identity verification market for 12 years and accumulating over 550 million scans, the company has gotten its science down to an art. 
"It's mind-boggling how well our systems are able to catch fraud," Bala said. "Sometimes we get negative feedback from a customer who is frustrated that we blocked their transactions, but then we show them that there was fraud that just wasn't visible to the human eye. No one wants their reputation tarnished because of a fraudster, so we're actually saving their skin by catching and identifying bad actors."
With accessible, effective identity verification technology from Jumio, dating sites and matchmaking services can ensure that everyone on their sites and in their files is who they say they are. Professionals can quickly protect their users from scammers in a way that involves little continued thought on the part of clients. With Jumio, daters can know that they are protected in the dating world instead of wondering if the person they're dating has nefarious intentions.
Verification is Everything
It can be easy for an internet user to feel mistrustful and guarded against strangers they meet online. Online scams and fraudsters are hard to avoid, on dating sites or otherwise.
Bala believes that thinking identity theft is imminent may be an unnecessarily defeatist take. While the threat is everywhere online, it doesn't need to be realized. Users can do much to significantly reduce their chances of becoming victims by learning about romance scams and identity theft — and taking advantage of platforms that use high-quality protective software. 
"The online world is absolutely getting safer with online security technology like Jumio," Bala said. "What Jumio brings to the equation has been critical in safely and responsibly moving to a digital world, especially in the last two or three years."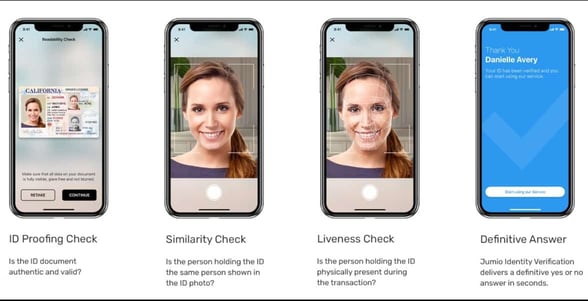 Identity verification is the way of the future. With so much of life transitioning to an online center — from work, to school, to dating — companies and users alike need a way to ensure that anyone they engage with online is who they say they are. With reliable technology like Jumio's, that process is made far less complicated.
Dating sites and matchmakers rely on their reputation for delivering users compatible, safe dates who want the same things out of life and relationships. By including software like Jumio in their screening processes, companies can discourage bad actors from even applying in the first place and ensure that those who attempt to slip through the cracks will be promptly blocked. This makes the experience better for users genuinely committed to finding a partner who will trust the sites they use to deliver the best possible results.
Feel Protected Online With Jumio
Online dating is a crucial part of dating in the future, as evidenced by the 48% of Americans ages 18 to 29 who say they have used a dating site or app. Online dating is not a fringe activity; it's an integral part of modern romance. As dating platforms become increasingly more popular and pervasive, dating industry companies and organizations must take the necessary precautions to protect their customers and their assets.
Many people have reservations about the safety of online dating, even as they actively engage in it. Users need technology like Jumio to help them feel secure in dating. With Jumio, singles will no longer waste mental energy wondering if the match they're chatting with online is who they claim to be. They'll feel safe meeting them in public. And if the date doesn't go as planned — the conversation was dull, the chemistry was lacking, or compatibility on paper didn't translate to real life — users will feel well-served going back onto the same dating sites and trying again with someone new.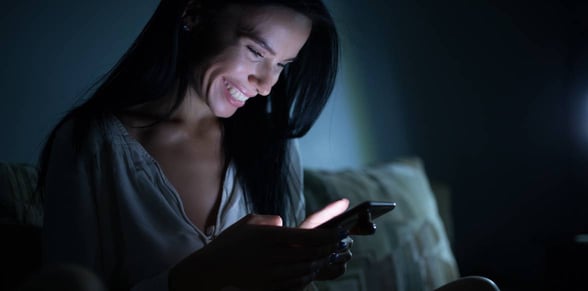 Of course, users don't want the hassle of applying for an expensive or slow background check process when they attempt to use a new dating site. While they will appreciate being protected from bad actors, this doesn't mean they will want to jump through hoops themselves. With Jumio, users and companies get the best of both worlds: top-of-the-line identity protection with quick and efficient functions.
"With identity verification, we want to put a reasonable amount of friction with each increased level of risk," Bala said. "Obvious fraudsters get weeded out as quickly as possible."