The Scoop: Starting an international relationship online can be intimidating, but with Krystyna's help, men can feel confident seeking a partner on the web. As Founder of The Ukrainian Dating Blog, Krystyna has helped countless Western men gain the skills they need to have ideal relationships with Ukrainian women. She shared her advice with us to help single men improve their online dating skills.
Starting a new relationship online is tricky. Even young singles who grew up with social media and an awareness of online dating may feel some discomfort at the thought of starting a relationship online. Older adults who are used to more traditional dating methods may struggle to express themselves online with their potential partners. 
Most people use dating platforms to find local dates and, after a brief messaging period, commence an in-person relationship. But those who start online dating someone who lives far away — potentially in a different country — face the unique struggle of getting to know their partner entirely on the internet. They may say they love each other or get engaged before ever meeting in person. Conducting a relationship completely online is no small feat, but with effort, it's certainly possible. 
"You'll have to invest time and effort to create meaningful messages and replies." — Krystyna, online dating expert
As Founder and writer of The Ukrainian Dating Blog, Krystyna understands the struggles of starting a new relationship online with someone in a different country and seeks to make the experience easier to understand for Western men trying to date Ukrainian women. Krystyna, a Ukrainian woman, dated and married a German man, an event that brought joy into her life. But it also began with confusion over cultural differences and a number of learning opportunities. Krystyna's blog helps men understand the cultural differences they will likely encounter by dating Ukrainian women, and she helps them better their communication skills as online daters.
Krystyna's blog is encouraging, but it's also realistic for men looking for relationships online. She is clear about the work they need to put in to foster an online relationship and the mentality of humility and open-mindedness they should have before seeking a relationship. 
"Know that you'll have to invest time and effort to create meaningful messages and replies," Krystyna said. "Keep realistic expectations about how successful your online dating adventure will be; there's a higher ratio of men to women on most dating sites, so don't expect an instant positive outcome."
By improving your online messaging skills and putting in the effort, you can come closer to finding your partner online.
Focus on Her, Not Your Insecurities
In dating and relationships, some men come from a place of insecurity. They let their jealousy and self-perceived inferiority guide how they treat their partners and talk about their relationships. They may tinge their humor with self-deprecation or steer conversations back to self-pity. At worst, they can become possessive, cruel, and even abusive. 
Most women find insecurity in a man to be a red flag, especially when it emerges early on in the dating process. Dating or talking to a beautiful woman may make a man nervous, but Krystyna suggests it's best for men not to focus on their  discomfort and instead focus on getting to know their potential partner. The early stages of a relationship should be fun, exciting, and light, so get to know her from a place of curiosity.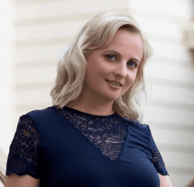 "I encourage my clients and readers to focus on the lady and not on their own fears and insecurities," Krystyna said. "Men should remember the woman may be as nervous about responding as they are. Start with a genuine compliment based on the information she shared about herself in her profile, and don't focus on her looks or most obvious assets."
Dating online can make it difficult to understand a person's body language or vocal cues, but it gives you ample time and space to have thoughtful and important conversations. Use it as an opportunity to ask your new partner questions about herself. Chat, show off your wit, and have a good time! 
"If you are naturally humorous, you can flirt in good faith and in a tasteful manner," Krystyna suggested. "Show interest with a few open-ended questions to draw her interest and get the conversation started."
Go in With an Open Mind
If you're new to online dating, you may be inclined to think cynically about its effectiveness or the good intentions of the people you meet online. But Krystyna advises men to leave their negativity and go into the dating process with an open mind and heart. "There will be instances of 'hit and miss,' Krystyna said. "Not all ladies are beauty queens, and not every beautiful lady is out to scam you."
It's also important for men not to let stereotypes or individual experiences cloud their judgment around cultures different from their own. While Krystyna's blog helps her readers better understand dating culture and values in Ukraine and other Eastern European nations, cultural generalizations are just that — generalizations. Daters should get to know their partners as individuals and avoid making assumptions on their specific beliefs or behaviors based on their geographical backgrounds.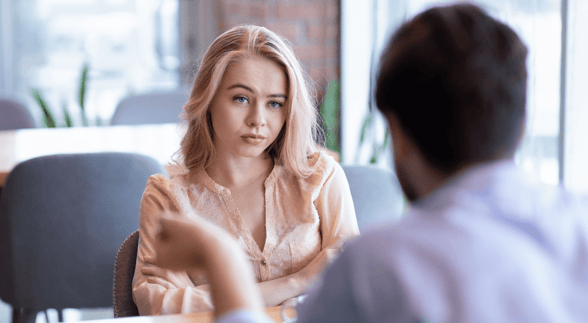 "People tend to be proud of their nationality and culture, so by asking to learn more about your love match's culture and country, you are opening a dialog and developing understanding," Krystyna told us. "Don't assume a woman will respond in a certain way based on where she's from as you may easily offend her, and every woman is essentially unique."
While some men go into dating with stereotypes in mind, others go in with a specific picture of the women they want to date and refuse to settle for less. But this mentality is likely to only prepare them for frustration, heartbreak, or even worse. Krystyna puts it bluntly: "If you set out with the idea of ensnaring a wealthy, gorgeous, much younger model, you will most likely be catfished as the odds of this actually happening are slim."
Krystyna's Advice Helps Create Lasting Relationships
Every relationship comes with its own struggles, and they are only amplified in online, long-distance relationships. Navigating cultural, communicative, and physical barriers requires patience, but with the insights from Krystyna's blog, you don't need to brave the hurdles of your relationship alone. Many people have successfully built happy long-term relationships online, and you can, too.
When you aren't interacting in person, it can be hard to know how you actually get along with your partner in real life. To combat this, Krystyna suggests basing your relationship on shared goals and values. That way, you'll be able to have a strong foundation for the future, even when the struggles of dating online and coming from different cultures get tough.
"Talk about goals, values, and authenticity while being open, honest, and polite," she said. "Try to communicate in person via video chat as much as possible so you can read micro-expressions and interpret body language in addition to mindfully and actively listening to what the lady is saying."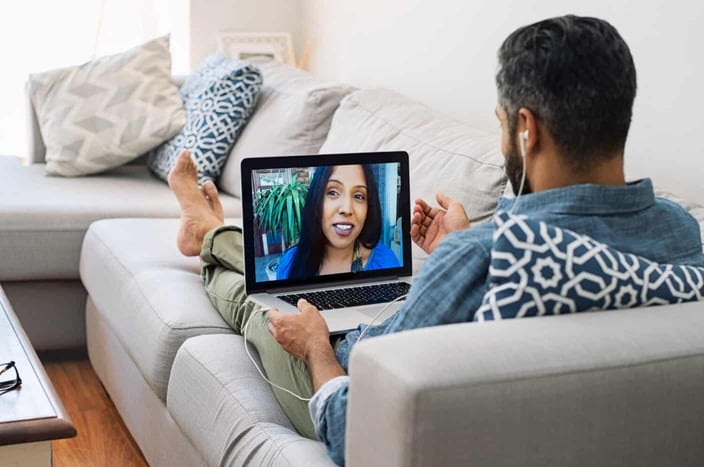 Before you even start a relationship, you should make sure that you and any potential partners are on the same page about what you want. You may assume that you both want the same thing based on banter or personalities, but this isn't always the case. 
"Some essential things men should keep in mind before sending the first message in online dating is to be clear about their intent and expectation," Krystyna said. "If you want to hook up, ensure the lady you message is interested in short-term flings. 
When looking for a long-term relationship, choose a woman who is looking for love."
But no matter what you're looking for, make sure to keep a positive mindset in the dating process. "Present a positive outlook, and you will attract a woman more easily," Krystyna told us. When your spirits are high, good things tend to follow.