The Scoop: When millionaires and other successful singles are looking for dates, time is critical. Singles in the top 1% financially are busy and don't want to waste time or energy swiping through profiles of app users with little in common. Luxy is a dating app where millionaire members can save their precious time and safely connect with partners who share their passions. The app has recently added a video chat and other improvements to make matching even easier.
Millionaire dating follows a process that's different from that of traditional online dating, which requires singles to weed through hundreds of profiles to find someone who may be compatible. Elite singles are ambitious, hard-working, and successful and want to find partners with similar backgrounds and interests — without wasting time.
Many successful, wealthy people shy away from online dating because it can take so long to find a quality match. Luxy is a dating app designed for millionaires and elite singles that saves time with its carefully cultivated membership and video chat features.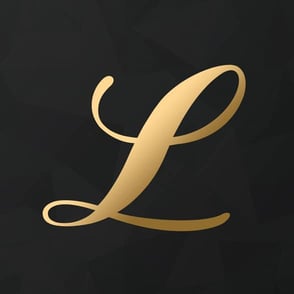 Luxy carefully vets each new profile, so members know they have more in common than just attraction. According to the site, 60% of members have a verified annual income of 200,000 Euros or more, and 41% are verified millionaires.
Raffael, who works on the public relations team at Luxy, said the platform recently launched new features that make it easier to connect with singles interested in meaningful relationships.
"We are one of the few dating apps that check a user's profile before they can become a member on our platform. We have the aspiration that every single person on our app should be worth going out with, someone we would proudly introduce to our family and friends," Raffael said. "Luxy provides the platform for singles to have better and stronger relationships that eventually lead to marriages."
Video Dating Feature Keeps Conversations Going
Luxy recently added the video dating feature after receiving feedback from users who enjoy the app's overall experience. Video has become an increasingly important part of the modern dating experience, and it provides value to millionaires and elite singles who have limited time.
In 2020, Luxy reported that 72% of its users told the team that they were using mainstream third-party messengers to call and video chat with each other. At the time, everyone thought COVID-19 pandemic restrictions were temporary. But as the pandemic continued, Luxy members wanted the feature included in their app experience.
Most users told the team that they were tired of switching to Instagram or WhatsApp to connect with a match. They felt that meeting through video was necessary to determine whether they had chemistry with singles they met through the app, available on iOS and Google Play.
The new video feature on Luxy is more than a basic chat feature; it allows members to connect with more singles. During video chat events, which are daily from 8 p.m. to 10 p.m., members can connect with up to three matching users randomly for free.
"The only criteria that apply are each person's search filters," Raffael said. "Luxy video dates last up to 10 minutes each. Further calls are available for 199 Luxy Coins each — and video dates with a specific person."
Online Dates Become More Popular With Elite Singles
Tim, the Founder of Luxy, said he was mindful of the team's changes to the app due to the COVID-19 pandemic. For example, the app doesn't add vaccination status or other COVID-19-related details to user profiles to reduce conflict and controversy.
"While we at Luxy believe getting the jab to reduce risks and returning to normal is an important step toward ending the pandemic, we don't want to intervene in this personal decision," Tim said. "The new video dating feature will bring everyone together. It's the ideal step to check chemistry on a much more personal level to see the vibes and feelings with another person."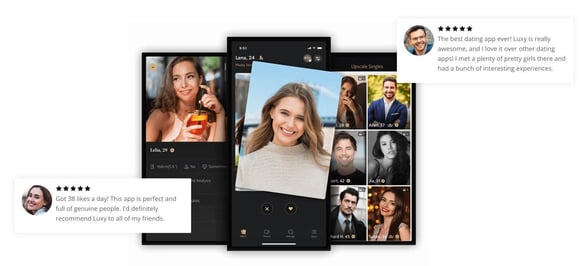 So far, around 3,000 singles use the video date feature on the app every day, and 30,000 users tried it in the first three weeks. Raffael said the team received positive feedback about video chat because it helped users know right away if a relationship was worth pursuing.
That's because members on Luxy are looking to connect with people online for offline dates and, eventually, meaningful relationships.
"The pandemic was only an accelerator that pushed us to more digital and efficient solutions, also in dating," Raffael said. "Video date features play a vital role in minimizing the troubles of singles they need to undertake to choose whether to go on a date."
The new video options aren't the only changes the Luxy team has made recently. The platform launched a 7.0 upgrade, and users have discovered that it's easier than ever to find a quality match.
Luxy: Improving Its Matching Algorithm and Charm Scores
One of the most exciting changes at Luxy is its improved matchmaking algorithm. According to Raffael, it was based on the updated profile design highlighting each user's personality.
"Singles can learn the most important characteristics of their potential partners at one glance," he said. "To achieve this, new icons and larger profile pictures are being used. The app design is arranged in Luxy forms to be more helpful and make suggestions for the best photos."
The platform also implemented a new feature called Charm Scores. It bases the scores on member personalities and interactions with others. The most charming singles have a chance to be exclusively introduced to others through a new Charmers menu. That increases exposure and match rate.
But Raffael said profile photos remain one of the most critical components of a user profile. The platform recently surveyed its members and found that 82% of women and 91% of men agreed that good photos help them decide whether they want to get to know someone on a deeper level.
The new version saves even more time for those who have upgraded their accounts to Luxy BLACK and PLATINUM. Those premium members have access to other opportunities and can match with more users. They earn their status by holding one of the most expensive memberships in the world. According to Raffael, the platform's top membership tier costs about $1,000, but it is well worth it for elite singles ready to find that special someone.
"Luxy users are successful, well-educated singles who value Luxy for its effectiveness," Raffael said. "Because their free time is limited, they cannot afford to swipe through countless profiles or read biographies to decide whether or not to meet a person. The new upgrade continues Luxy's mission to make every person on Luxy worth dating."