The Scoop: Identity theft is a significant issue on the internet, particularly in online dating. As scams evolve, it is crucial for online daters to recognize the red flags  to protect against potential threats. Identity Theft Resource Center is a non-profit organization created to minimize the risk of identity theft while mitigating the impacts of identity theft. Mona Terry, Chief Victims Officer of Identity Theft Resource Center, spoke with us about the risks that daters face and ways to stay safe. 
Most online daters are well aware of the safety risks they face finding love on the internet. They know to look out for catfishing profiles. They're careful to meet in a busy area for their first in-person dates. With consistent vigilance, most singles know how to protect themselves from the most obvious dangers of dating online.
Unfortunately, other, less apparent dangers can lurk in online dating, namely identity theft. As with any other online activity, online dating opens users up to the risks associated with interacting with strangers. Criminals worldwide attempt to prey on the goodwill of singles by using dating services under the assumption that they will be willing to share personal and sensitive information. 
While no one can completely protect themselves from identity theft and misuse, the Identity Theft Resource Center  helps victims and prevents online daters from becoming victimized. 
Founded in 1999, ITRC initially started to help victims of identity threats. Since then, they've begun working to protect individuals from identity compromise and misuse. The team provides direct victim assistance for identity misuse, and they study identity theft trends to find new ways to best protect their users from identity misuse.
Mona Terry, Chief Victims Officer of ITRC, spoke with us about identity theft trends in the online dating world and what online daters can do to protect their identity. Mona told us about several ways scammers have manipulated online daters into handing over personal information. When it comes to identity protection, knowledge is indeed power. 
"Have an understanding of how your information can be used," Mona said. "What we see a lot with scammers is they know there's a lot of effort in technology and technology detecting fraud, so they're going after people as the weak spot and manipulating people's emotions to give them the information they need."
Common Identity Scams
While online identity fraud can take many forms, a few common red flags should stay on singles' radars. 
Because the internet allows people to connect worldwide, scammers can target their victims from overseas. "With romance scams, scammers often pretend to be overseas, in the military, on an oil rig, or otherwise inaccessible," Mona said. "We've heard this year that they will do video calls, but it's a static picture, and they say, 'Oh, I must be frozen. I can see you, you can't see me.'"
If an online relationship starts long distance, make sure to verify that you're talking to a real person and to be cautious if your potential partners hinder that verification. Once scammers gain their victim's trust, they will likely begin trying to get money or identity documents from that individual.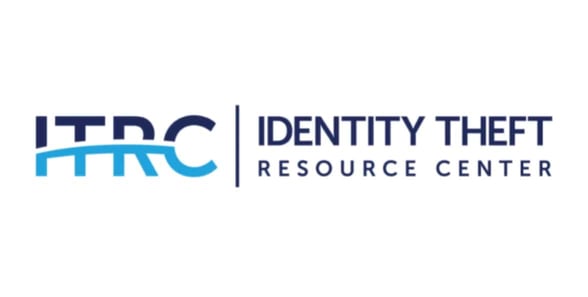 It's also common for scammers to try to "flip the script" and make victims prove their own identities. "They'll say, 'Send a driver's license or passport to prove you're real' so people who are trusting and are looking for a relationship fall victim," Mona said. If someone you connect with online asks you to prove that your identity is valid, try a safer method, like video chatting. If they insist on seeing your sensitive documents, consider that a major cause for concern.
Some scams start on other parts of the internet but end up on dating apps. One such scam uses Google Voice to take advantage of victims. Scammers have started asking sellers to send verification codes through their phone numbers on resale applications. "They're trying to get a US phone number to set up a Google Voice account, so they're asking for that and giving a code," Mona said. "One of the dangers is that the scammer will use the Google Voice number to scam others and link back to you."
Should anyone on a dating site ask you for a phone number or to verify your identity through Google Voice, be wary.
Tips for Protecting Yourself Online
In addition to tracking which scams have been on the rise lately, singles need to know the steps they can take to protect themselves from theft and what they can do if they believe that their identity has been compromised. While you can always consult a resource like ITRC to find personalized help, adopting some basic principles can minimize your risk online.
How to Avoid Identity Theft
The best way to avoid identity theft is fairly straightforward: Do not share your information and guard it as much as possible. But beyond that, there are some tighter ways to secure your identity, such as using a variety of passcode phrases and changing them regularly. 
If you're concerned about identity theft impacting your credit, consider freezing your credit. While you may need to unfreeze it to secure a loan, doing so is a great way to keep yourself safe for the time being. Make sure you do this with all three credit bureaus. 
Because so many scams occur through social media or applications, you can often protect yourself by applying some media literacy to a user's social media profile. Paying attention may help you decide whether you're dealing with a scammer. "Look at the profile's creation date and how much activity is on there," Mona said. "Look at mutual contacts too. Sometimes these people have zero mutual contacts."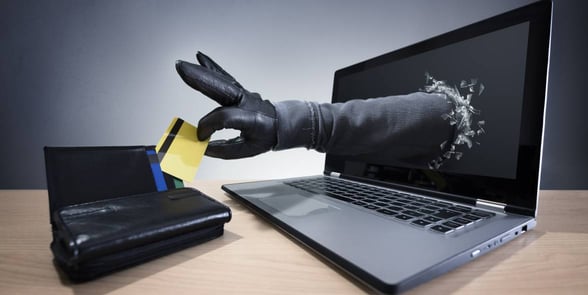 It might be harder to make these inferences based on dating profiles, which for singles looking for a long-term relationship, hopefully, aren't up for long. But there are still ways to assess the authenticity of a dating profile. Mona recommends a reverse-searching image on the user's profile. "If it belongs to someone else or multiple profiles, that's a red flag," she said.
What to Do if Your Identity is Compromised
It is important to act quickly if you find that your identity has been compromised through a scam, an unusual charge, or other suspicious activity. Mona recommends contacting the team at ITRC, as each situation is unique and will require specialized attention. 
Even though your circumstances will be unique to you, it can be nice to know what to expect in a general sense. "When it comes to bank accounts and gift cards, a lot of times those funds aren't recoverable," Mona said. 
But still, it is an excellent idea to protect yourself in other ways. Mona suggests freezing your credit if you haven't already so that scammers cannot open accounts in your name. If you know what accounts are compromised, try "contacting the issuing agency, some other places like DMV, and asking if they will change your license number or put an alert that it may be used fraudulently." That way, you can try to protect yourself from future loss.
ITRC is a Resource to Get Help
If you have fallen for a scam online or have concerns about the security of your identity, don't be afraid to get help from ITRC. Identity theft is a major problem, and it can affect anyone. "With dating scams, they're in it for the long haul, using emotions and social media to scam," Mona said. "Romance scams can take a little longer, and they'll actually do a lot of relationship building first and then ask for money." 
This can make it particularly difficult to know when you're being scammed. Fortunately, ITRC can help identify the warning signs that can slip past unwary daters.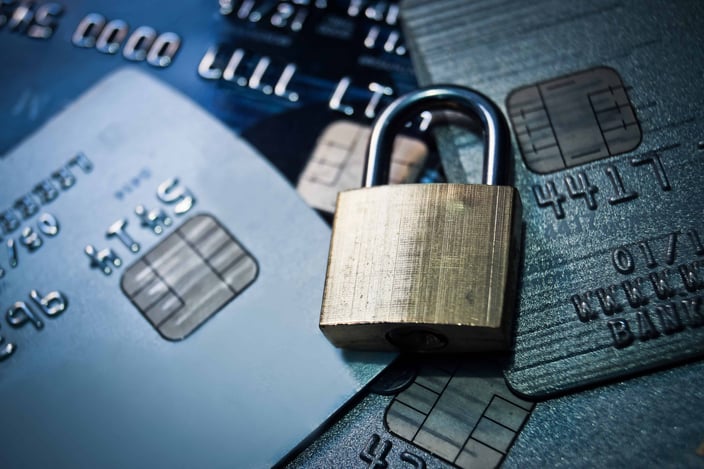 Mona also wants singles to know that being scammed is not something to be embarrassed about — it's super common and has no bearing on a person's intelligence or street smarts. "This is a common thing," Mona said. "It happens to a lot of people, and there's no shame. We're helping people recover and prevent theft on all fronts."