The Scoop: Looking great for dates can translate into feeling great, and that can result in an aura of confidence that attracts quality people. Dating expert Amie Leadingham has spent years working with single people and helping them find ways to improve their look and build self-esteem. In 2021, she partnered with Shark, a top name in vacuums, to launch a state-of-the-art hair dryer called Shark HyperAIR™. The hair dryer dries ultrafast and doesn't damage hair with heat, making it a perfect beauty tool for all hair styles. Amie recommends using this high-tech hair dryer before a date, and she has a variety of coaching services to support further personal growth.
Most singles want to look and feel their best before a date. But they may find themselves short on time to get ready. Dating expert Amie Leadingham recommends that today's active daters use the new Shark HyperAIR™ hair dryer to save time fixing up their hair.
Amie has long dark hair that curls about her shoulders, and she takes good care of her hair and her appearance. In fact, that's how she began her work as a dating coach. She told us she went through years of dating frustration before she decided to take responsibility for her mistakes and focus on loving herself first.
"The toughest thing I had to do is to look in the mirror and admit — I was the common denominator in all my relationships, that I made the choices to stay," she wrote on her website. "I made it my mission to become conscious about myself, learning everything I could about dating and relationships."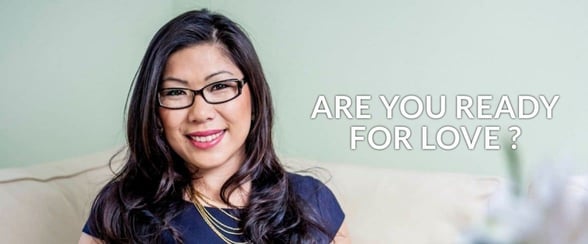 Amie embarked on a journey of self-growth and participated in multiple dating workshops and relationship training courses. She took everything she learned, combined it with her personal experience, and developed a new approach to relationships. She called it Conscious Dating.
By becoming more conscious about her dating choices, Amie said she had more success making connections, and her confidence started to rise. That's when she met Kevin, who is now her husband.
Amie now works with singles in Los Angeles and offers online courses that include tips for becoming the best possible version of yourself — inside and out. She has insights on creating an irresistible online dating profile, and she urges singles to be authentic and honest on a first date. Her wisdom has helped many singles find love — and learn to love themselves as well.
Certifications and Master Training Enhance Coaching Skills
Once Amie decided to become a dating coach, she made sure to get the training she needed to be effective and help singles. She graduated from Cal Poly Pomona with a Bachelor of Science in business, and she completed a science of well-being course from Yale. Then she started racking up the certifications.
She became a certified professional coach through the Center for Coaching Certification and continued her coursework there to become a master certified coach. Then, she studied at the Relationship Coaching Institute where she trained and earned her certification as a relationship coach and lead mentor coach. She is an active member of the International Coaching Federation as well.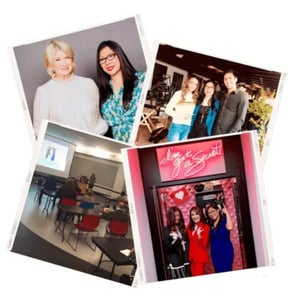 Amie offers three levels of support for singles who are interested in dating and finding the love of their lives. Her online dating coaching program focuses on helping people find love through internet dating sites and apps. The course teaches singles how to attract the right match by using proven methods.
Amie leads a support group for single women who meet regularly online. These participants learn about Amie's Conscious Dating methods to find a lasting love. These women learn from and support each other. Individuals can also tap Amie's expertise in private coaching sessions.
"I'm committed to being your non-judgmental personal trainer for love, safe soundboard, and coach to inspire and cheer you on through your fun and liberating journey to finding the love you deserve," she wrote on her website.
Plus, Amie provides a dating profile makeover session for just under $100. She draws from her online dating expertise to design the client's dating profile and select photos that represent a single person's authentic self. She can also consult on swiping choices and discuss tips for making smart matches.
Shark HyperAIR™ Hair Dryer Upgrades Date Prep Routines
Don't settle for posting a pic of a bad hair day on an online dating profile. Amie recommends women look their best by using the new Shark HyperAIR™ hair dryer, which is different from old-fashioned machines.
Shark, a top brand in vacuums, designed and manufactured the hair dryer to work with modern styles. The company's innovations, which include high-velocity heated air technology and ionized air, ensure the Shark HyperAIR™ hair dryer won't cause heat damage to hair and will provide fast drying for those last-minute dates.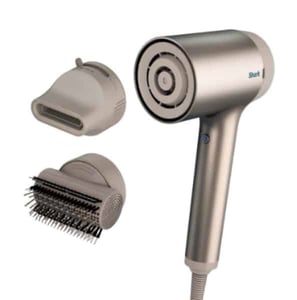 "I'm so excited to partner with Shark to help people everywhere feel empowered, confident, and, most importantly, be their authentic selves," Amie said. "The Shark HyperAIR™ is the perfect styling tool to help add power to your hair, go high profile, and get out in the world with poise."
There are four machines in the haircare line that Amie recommends, including an IQ 2-in-1 Concentrator, IQ Styling Brush, IQ Curl-Defining Diffuser, and the IQ AirWave. The Shark brand automatically sets the heat and airflow settings based on the hair's needs, which takes the guesswork out. That's just one less thing to worry about before a big date.
Singles who love savings and style can even get a $60 off discount code on a new Shark HyperAIR™. All they have to do is post on social media their plans to break up with their old hair dryer with the hashtag #BlowDryerBreakUp. The deadline is Nov. 12.
This is the first time the Shark brand has expanded its line into hair care, and Amie said she is proud to partner with a tool that can help her clients look and feel great.
Amie Leadingham Empowers Singles to Improve Themselves
So many people have had to put their dating lives on hold during the social distancing rules and stay-at-home mandates of the coronavirus pandemic, but Amie offers help in getting back in the game. She has kicked her coaching into high gear and created a DIY Dating Prep Program.
Jumpstart Your Love Life is an affordable and self-paced online course. The program teaches singles how to adopt Amie's Conscious Dating principles, and it offers tips to avoid wasting time on bad dates. Participants learn strategies to meet high-quality singles and engage in conversation with confidence and ease.
Many of Amie's clients have gone on to enjoy great success in the dating world. Single and formerly single people have written touching testimonials about their journey of growth, healing, and empowerment.
"I have learned so much from Amie and our sessions. She was able to tap into my negative beliefs that were blocking me from being in a healthy relationship," said Dr. Jesi Sasaki. "It was more than just dating advice. It was helping me to get out of my own way and be the best version of me I can be."
Another client, Aideen Ni Riada, said Amie was to thank for her new marriage.
"I can highly recommend Amie as a relationship and dating coach," Aideen wrote. "She helped me overcome my internal blocks to love and helped me to acknowledge my feeling more in all relationships. The work she did with me was instrumental in helping me stay grounded."