The Scoop: The COVID-19 pandemic surely took a toll on a lot of people's social lives. People were reduced to nothing but card games and binge-watching. But as singles became hungrier for social connections, online dating increased. Thanks to the dating app LOVOO, singles wanting to find love or meet new people during COVID can do so from the comfort of their homes. LOVOO has researched how COVID affects the love lives of users and continues to pave the way for love to blossom — helping make millions of matches in the process. 
When the COVID-19 pandemic first appeared, a lot of people didn't know how much of an impact it would have on the world. We were all just trying to adjust the best we could with what we were given. For a lot of people, dating was something that was just not attainable at the time. A lot of love lives were put on pause, and social distancing became another blocker that made meeting new people even more difficult. 
By the end of June 2020, the dating app LOVOO had become a popular resource for meeting new people and finding love. The LOVOO team decided to do research on how COVID affected users' love lives and, in doing so, they received 1,118 reports from German-speaking users that helped them discover what was missing and what people were looking for in their new pandemic dating lives.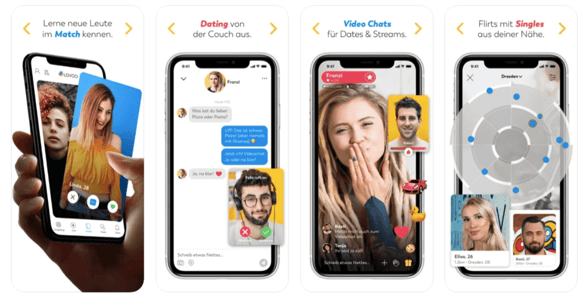 LOVOO was founded in 2011 in Dresden, Germany, and has been on a mission ever since to develop an entertaining way to help people meet, fall in love, and find their community within the app. The team, referred to as "the LOVOO DNA," is composed of dedicated individuals with the skills and passion to influence more social connections around the world. 
LOVOO has been a trendsetting app that helps people in more ways than just one, according to its research. Although the app was based in Germany, LOVOO is available in 15 languages with core markets in Austria, Switzerland, France, Spain, and Italy. 
"It's a fun place that makes it easy to get in contact with new, like-minded people nearby. Also, due to its popularity and commonness, it's not only in urban areas," said LOVOO's Senior PR & Corporate Communications Manager, Sebastian Matkey.
The App With a Heart 
Most people may say that computers and technologies don't have a heart, but LOVOO would say otherwise. LOVOO's heart is pumping thanks to its exceptional team. LOVOO's young and diverse team of 170 employees across 25 nations is thriving and working hard to spread more love in the world. The team likes to think that LOVOO is not just a dating app, but a community of genuine people with the same mission to find real connections.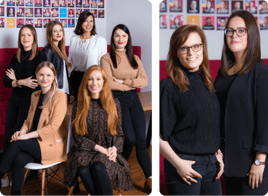 LOVOO's average user is in the 25-to-35 age range, and singles in the user base come from many backgrounds. Often users come on LOVOO looking for serious relationships or a fun-loving person to join in a casual conversation. That's why LOVOO prioritizes connecting singles with other people in close proximity to them. Its matching tools help foster a safe space for users to find love and long-lasting friendships.
When LOVOO was founded in 2011, the initial goal was to create a mobile application that allows users to meet other people based on their location. Sebastian told us that the first important feature created on LOVOO was the patented GPS-based radar that allowed members to find nearby members online. This not only helps them find new people to meet online, but offline as well. Many users praise the team for creating a resourceful app that helps them stay connected to date prospects wherever they go. 
"It's quick and easy to meet new people. The app makes it easy to get in touch with someone. You often experience defeats, but there are always great moments that you didn't expect. Thank you for the great development of bringing people closer together," said Matthew Mueller, a LOVOO user, in a review. 
Entertaining Users With New Features 
When singles try new online dating apps, the number one thing they often look for is the features. Features can break or make an app. Users like to know that they have different options when trying to make online connections. The casual swipe is nice, but LOVOO wants to take online dating to the next level.
The LOVOO team is always actively trying to think of cool new features that will keep users entertained. There is no suggestion or review that the team doesn't consider. LOVOO prides itself on being a company that prioritizes the user's experience and carries out the mission to help connect people in an unforgettable and fun way. 
"Our employees are the cream of the crop! That's why we hire and develop the best. We are all lifelong learners. For us, feedback is a gift that helps us get better every day. We are self-reflective and lead the way as role models with our thirst for knowledge," said the LOVOO team.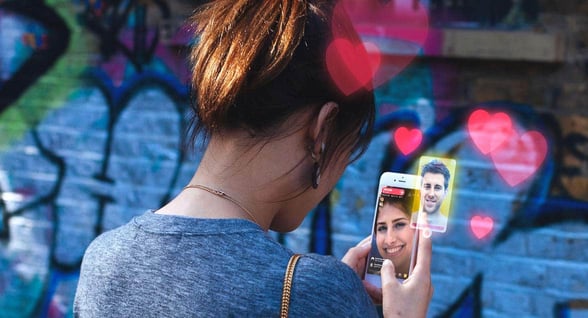 LOVOO has developed many fun and interactive features that include video chatting, icebreakers, likes, nextdate, live streaming, and cherrypicks. Icebreakers allow users to contact each other without having to be a match. The cherrypick feature helps users find selective potential matches based on a series of answers users respond to. Everyone knows time flies when you're having fun — and these features help expedite the online dating process. 
Since the start of COVID, live streaming and video chat features have become more popular and useful for online daters. The LOVOO team wants people to continue to be excited about dating and to encounter the full dating experience, even if it is online. Live streaming and video chats allow users to entertain each other and establish trust with intimate one-on-one conversations. 
Users on the app, whether they are a free or premium member, can live stream or watch other live streams. Sebastian told us that streaming is a very entertaining aspect of dating and is a safe place with profile verification and moderation. 
"We are very proud of our live video feature because we already introduced it in May 2018 and it has become very popular, especially last year with the beginning of COVID restrictions," Sebastian shared. 
LOVOO Enables Genuine Relationships & Friendships
Dating while COVID is still active can be challenging but not impossible. The LOVOO team said it believes that love changes lives and is just a download away. The team acknowledges that dating can be challenging and time-consuming. But the team will be there every step of the way regardless of the time it takes a member to find love. The LOVOO team believes that love has many faces, and it's devoted to guiding users whether they want to date, flirt, make new friends or fall in love on the app.
"We don't believe that algorithms automatically match people, or that we should promise people that they'll find the love of their lives," says Sebastian. "Rather, we acknowledge the complexities of dating and provide an app that accompanies you along the way while you gather personal experiences."
People are more than just a profile picture on LOVOO. The app encourages singles to be expressive and display their authentic selves through their profiles. No one has to stress over trying to put on a new face while using LOVOO. Members can feel secure when they join  knowing that LOVOO is connected with UrSafe. Everyone who registers must go through a verification process that entails a thorough profile scan to ensure the safety of all members. 
LOVOO is prepared to expand its market position and create more online features that will allow people to date safely in the future. Sebastian told us that the app is looking to grow as a part of the ParshipMeet Group to better serve its members. People who would like to join can do so by registering through Facebook, email, Google, or Apple-ID.
"I fell into a deep hole and to distract myself a bit I downloaded "Lovoo". On January 1st, 2015 I got a message from Stephan. We wrote and wrote," shared Katie, a LOVOO user in a testimonial. "In June 2016 we got married and in September 2016 our son Jonathan was born. Now there are 4 of us, married and had our 3-year-old in January. I owe it all to Lovoo – thank you thank you!"