The Scoop: Finding a relationship is one of the most important things in many people's lives, so it makes sense to have all the help they can. Matchmaker Julia McCurley, Founder of Something More, spoke with us about her work as a matchmaker and the benefits of working with a professional. She told us how matchmaking can help you find a relationship faster with someone who truly shares your values and interests.
The search for a relationship can be draining, and it only seems to get harder as you age. Once your priorities go from having a date to your friend's party to finding a parent for your future children, you have to be more deliberate about who you choose as your partner. And as you get older, the dating pool dwindles, as many of the people who want to settle down do so.
If you're looking for a partner, you've probably tried dating apps, meeting people through mutual friends, or even trying to strike up a conversation with someone in public. You may feel like everyone in your social circle is coupled up, leaving no one eligible for you. At some point, you may be inclined to give up entirely.
But there are options you can still consider. You just need to get a bit creative.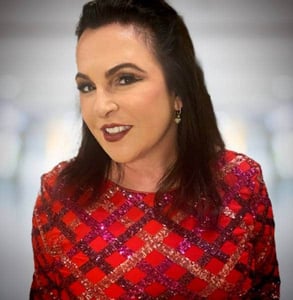 When people hear the word "matchmaker," they may think of ultra-religious communities or old-school arrangements like those in the 1964 musical "Fiddler on the Roof." They may assume working with a matchmaker means rushing into marriages where couples meet just a handful of times before their wedding nights. 
But the reality of working with a matchmaker isn't that extreme. Singles tell their matchmakers what they want in a partner. The matchmaker takes that information and arranges dates between compatible singles.
She may check in with the couples as they start dating, but her role is that of a wingwoman and confidante, not a romantic dictator. Working with a matchmaker is a way to find people who want the same things you do without guesswork and mindless scrolling. You get the support you want and need.
"There is no magic formula to what makes two people click," Julia McCurley, Matchmaker and Founder of Something More, a matchmaking service in Austin, told our team. "I have been surprised many times. What I do is more of an art than a science, and I rely heavily on my intuition."
Busy Singles Need Romantic Efficiency
Many of Julia's clients – and people who work with matchmakers in general – are highly ambitious people who don't have time to waste when it comes to dating. With all their responsibilities, they don't want to waste their limited free time swiping through a dating app or going on horrible first dates.
"The process of vetting and screening matches is extremely time-consuming," Julia said. "It can take me six to eight hours behind the scenes to find my client a compatible match." For people with busy lives, that's simply too much time.
Successful people understand that time is money, and their time is worth more than what they would pay to outsource difficult tasks to experts who have a better understanding of the problem than they do. While paying for a matchmaker when you're 22 may feel too costly for something you could hypothetically do on your own, the same expense makes more sense as you get older and wealthier.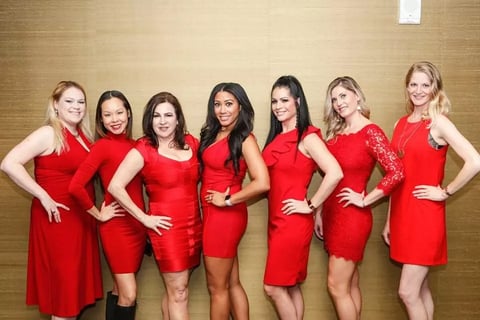 "My typical client is a high performer who is used to outsourcing important parts of their life to an expert," Julia said. "They don't have the time or the inclination to date randomly and look to me to provide them with a more targeted approach to finding love."
Once they start working with a matchmaker, singles have a selective group of matches they can start getting to know. They take an active role in dating and get to do the fun and important work of figuring out who they click with in real life. They just get to skip the preselection; everyone they are matched with is a viable partner. 
"What my clients look for in a partner is someone who wants a serious relationship, is their equal intellectually, attractive, and emotionally available," Julia said. When they work with her, they know their matches will have these traits from the jump.
A Constant Support System
In high school or college, your friends are usually willing and able to talk with you about every crush, date, or match before you even meet. My college roommates and I spent countless hours lying in bed or sitting at our kitchen table, dissecting every text message and stray comment from the people we were considering dating.
Talking through our romantic interests helped us feel secure in the choices we made about who to date, and we felt supported and loved even when those dates went poorly. We always had friends to comfort us through rejection and disappointment.
Dating can be different in your late 20s, 30s, and 40s. Your friends don't necessarily have the time or context to discuss the ins and outs of your preliminary relationships. You may feel uncomfortable discussing your dating life with your family.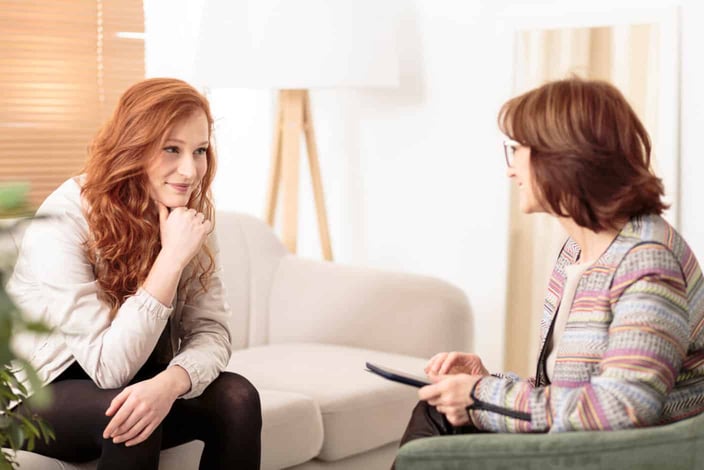 In your adult years, talking about relationship drama can feel childish, but it's important to have people in your life who you can go to for advice and support. When singles work with Julia or a different matchmaker, they get a source of clarity and insight in their dating life. She can help them debrief their dating experiences and know the right course of action to take.
"I am there to support my client from day one to the day they end up in a relationship," Julia told our team. "I help them have better first dates that lead to second dates. That may involve one on one coaching, mock dates, and even a makeover."
Increase Your Odds of Finding Your Person
Since 2009, Julia has seen many single clients become happy couples after she set them up. "Many of my clients have married their first match, which is something I am very proud of," she said. After years of working as a matchmaker and a lifetime of setting up friends and family, Julia has developed a keen sense for identifying compatibility and chemistry between two people. Sometimes she can see things that her client missed or neglected when dating.
If you've been single for a while, you may get to a point where you think that there's something wrong with you. But you may just be dating the wrong people. It can be hard to find a good dating pool and then make decisions about who would be a good partner for you based on limited knowledge. You may just not know anyone who seems like a good fit.
But when you work with a matchmaker, you gain access to an entirely new dating pool of people who are actively ready for a committed relationship. You have the judgment and insights of a person with years of experience and the personality information of all your potential partners. By working with a matchmaker, you set yourself up for relationship success.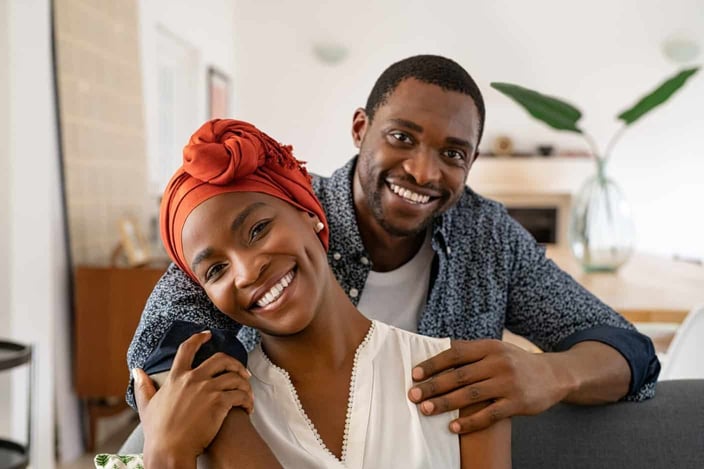 One of Julia's clients met his now-wife through Julia's matchmaking service. He shared a glowing testimonial online, in which he expresses how thrilled he is with the process and its result.
"I can't seem to wrap my head around the idea that we made a financial transaction, and months later, I'm engaged – it's impossible," he wrote. "I've lived a heck of a good life; I've been all over the world, I've been with bums to royalty, celebrities, and socialites, I've been financially successful enough to live comfortably… and yet somehow I've never felt anything like this."
After working with matchmaking, you may be positively shocked by the results, too.