The Scoop: Swiss dating app noii is changing the online dating experience. The dating app is focused on connecting singles for authentic dating. This is why noii has placed video dating and video chats in the center of its app, so connections don't get halted in the chat. In 2023, noii acquired Matter Group Inc., the makers of an audio-based dating app. This acquisition has allowed noii to develop its AI tech to make better, more intelligent matches on the app.
One of my least favorite aspects of online dating is the widespread lack of dating etiquette on seemingly every dating app. In real life, if someone were to say something to another person, they would probably react in some way that let them know they had heard them. There's no such etiquette expectation on dating apps.
Beyond sending messages without replies, singles face different online dating problems. Getting ghosted after what felt like a nice chat that seemed to be going somewhere is disappointing. Being on an app or site where most people are looking for something casual is exhausting for singles looking for a serious relationship.
Nobody needs to go around spreading the word about how tiring online dating can be – nearly every single already knows. One Swiss dating app is trying to change online dating's often-negative name by integrating video chatting into their dating platform.
Laura Matter is the CEO and a co-founder of noii. noii is a Swiss dating app that connects users through video chats. By eliminating the in-app chat, where many singles feel a connection loses steam, noii can use the full capacity of video to bring compatible couples together.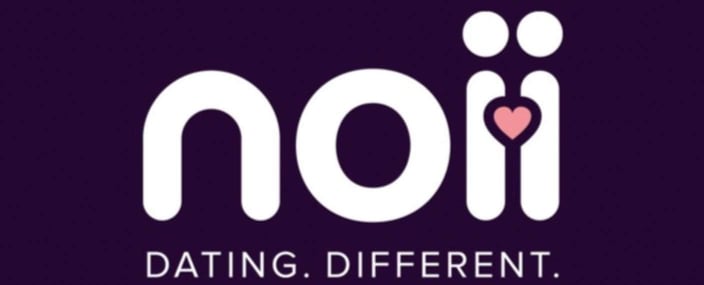 noii also recently acquired the Matter Group Inc, the makers of an audio-based dating platform. Aided by the "Fair Match" AI tech created by Matter, noii has been developing AI technology to help make better matches within the app. 
"We set people up on live video dates, so they can actually have a real conversation online before meeting in person," Laura said. "It helps singles get an authentic impression, as quick as possible.'
noii Enables Authentic Connections
The emergence of online dating has changed so many things about how people meet and connect with other singles. Everyone knows how difficult it is to get a good feel of who someone is and what they're all about online, but millions of people try to do so every year on dating apps.
Dating sites and apps also tend to be oversaturated with profiles. The big dating apps often have thousands of profiles in a given area, and while a large dating pool has its perks, it's not sustainable. In-person dating would never require someone looking for a prospective date to come into contact with thousands of people in one way or another.
These are the two online dating problem areas noii is addressing. By matching singles outside of an in-app chat, noii feels singles can better understand each other's chemistry and potential connection. noii understands how hard it is to glean the important things about a person from an online dating profile, not to mention how time-consuming the endeavor is.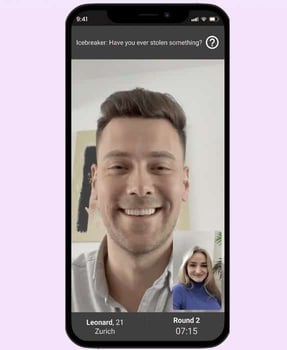 It does this through weekly video speed dating, which takes place on the app up to two times weekly. Swiss singles can make a free noii account and register for a speed dating session. Each session is 20 minutes, and singles can meet up to seven other singles. Users chat for a few minutes before they move on to the next user.
noii created this innovative way of online dating to help singles make more discerning choices while dating. The app's development team also wanted to help singles save time while dating.
"In the early stages of development, we were asking ourselves why people spend so much time on dating apps while meeting so few people in person," Laura said. There seemed to be an imbalance between the amount of time singles were putting into dating apps and the amount of dates they were going on.
Integrating Innovative AI With Matter Acquisition
Once noii incorporated video calling within the app, it set its sights on improving the platform. Connecting singles for video calling was one thing, but the app wanted to make its speed dating matches smarter and more effective.
This motivated the September 2023 noii acquisition of the Matter Group Inc. The Matter Group is the developer of the audio-based dating app called Matter. Matter was using AI technology to make great matches on their app, and the technology seemed promising. 
Laura explained the matching algorithm that noii is currently using. "We analyze what you put into your profile, plus the profiles you like and the profiles you don't," Laura said. "And then we compare those topics and try to make matches."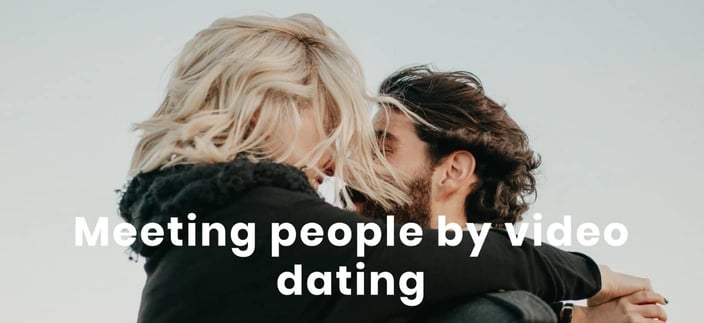 Matter was using a "Fair Match" system enabled by AI to make matches. This kind of AI-enabled matching system shows profiles equally across the platform. This means certain user profiles aren't being unfairly pushed while others are left by the wayside. 
Matter's Fair Match AI recommendation engine uses collaborative filtering techniques to cluster people by their app usage behavior. The AI can also learn to make better matches based on the engagements between different groups of users during the speed dating sessions. Fair Match also attends to the specifics of a single's interests.
Laura said Matter's AI worked similarly to social media AIs. Fair Match reflects people's personal preferences and provides a fair and accurate recommendation for all groups of people. Integrating this AI has allowed noii to gain a valuable advantage in enhancing its matchmaking algorithms. 
International Growth for noii on the Horizon
Laura said the noii team was very excited about the recent acquisition and the potential AI presents for the app. noii is in a period of growth at the moment, setting its sights on European and intercontinental markets as it builds in the new AI tech.
Laura said that starting a dating app in Switzerland is a unique experience. Since the country is so small, the online dating market isn't as oversaturated as it is in places like the United States. This means Swiss-founded dating apps have the special opportunity to tap into a comparatively underdeveloped market.
While the app's team is excited about growth, it will take some time for noii to completely integrate the AI systems it acquired with Matter. Since Matter is an entirely separate platform from noii, combining the two and then perfecting the combination will be a moderately timely process.

"I have to say it takes some time," Laura said. "It's not as easy as just making some code and plugging it in. Figuring out how we can actually technically implement the AI and merge the systems is a process."
noii wants to refine and enhance their tech as much as possible before considering expansion. They want to grow the user base in Switzerland and spread the word about higher-authenticity dating. In the international scene, dating apps need to have a defining characteristic that makes them stand out in an abundant online dating market. 
"Recently, we've been focusing on reaching more customers and expanding our market," Laura said. "What we're trying to do with noii is make the dating world more authentic."