The Scoop: Kinky singles often struggle to find like-minded partners on traditional dating apps. The KinkD platform helps those with particular fetishes meet partners who share their desires. Kinksters can meet compatible partners on the app and maintain peace of mind that their photos and profiles will remain secure. With that level of protection, KinkD users can fully explore their desires on the app.
Many Americans are interested in having kinky sex. Though the term can mean a variety of things, many use it to describe sex that isn't normal — and may even be abnormal to some groups.
"A lot of people try to quantify what kink is and how extreme one act versus another act is. For some people, spanking is extremely hardcore while some people don't find it to be kinky at all," said Vincent, head of Vermont Alternative Sexuality Education, in an article on Bustle.com.
Kinky sex preferences are more common than many people think. In a survey by sex toy company EdenFantasys, 1 in 4 of the 2,000 American respondents described themselves as kinky. Some of the sex acts that intrigued respondents in the survey included anal play, role play, submissive/dominant roles, and toys.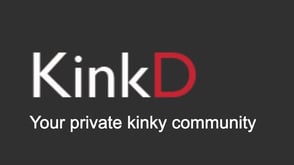 Singles looking for partners as kinky as they are can turn to KinkD, a platform catering to self-described kinksters.
KinkD was started as an alternative to Tinder or other vanilla dating platforms. The app caters to those interested in BDSM, fetishes, and other practices.
"It was inspired by the idea of creating a specific community for kinksters to meet other like-minded people on their mobile phones. The goal of KinkD is to become a mobile home for them. It's not just for dating, but also for establishing friendships," said KinkD's marketing team.
The platform has attracted a significant following since its inception. Nearly 1.3 million men use the app, along with over 490,000 women and around 10,000 others who don't fit into those gender categories. And nearly 63,000 couples use the site together.
Courting Kinksters of All Backgrounds
In the EdenFantasys survey, 27% of respondents reported having a sex act they wanted to try but were unwilling to tell their partner about it. Only 37% of respondents had tried out kinky sex acts with their partners, despite a higher percentage of survey respondents wanting to spice things up.
"If you're looking to branch out with your partner, start by talking about your fantasies and go from there…So start by just trying to open up the lines of communication — and see where you go," suggested Bustle's Lea Rose Emery.
Most KinkD users — nearly 1 million — live in the United States. Other users are from the United Kingdom, Canada, Australia, Germany, Brazil, India, and the Netherlands.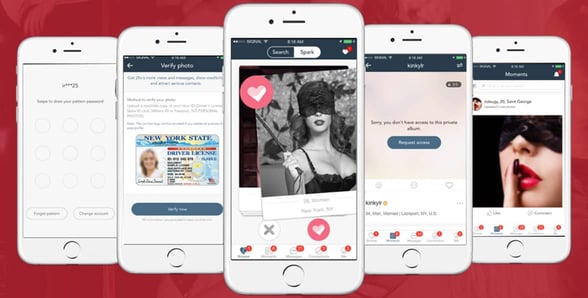 Users interact with others in their area who share similar desires. The app allows them to choose from a long list of kinky desires. Those include sexual arousal from footwear and wax play, defined as "a form of temperature play in BDSM that applies wax to stimulate a slight burning sensation to the skin."
Other app users prefer specific types of partners, including anonymous ones or individuals who are larger or smaller. Still, others may be curious about exploring their sexual attraction in specific settings, including the outdoors, in water, or high altitudes.
"Though once considered mentally deviant, in recent years, sexual subcultures — kink, fetishism, and BDSM — have become accepted by society more widely than ever before, and many sex researchers believe that these unconventional sexual practices have no association with psychiatric disorders," according to one KinkD blog post.
Safety and Security Promotes Playtime
One of the concerns potential users may have about KinkD is privacy. While many Americans are more accepting of kinky behavior, users may not want to risk people they know finding them on the app. They also don't want to get scammed or catfished.
That is why KinkD implements rigid safety standards. When users sign up for the app, they submit a photo ID that matches their profile picture. The team then reviews the ID before accepting the applicant as a KinkD member.
"KinkD aims to create a safe and private community for kinky people. Our photo verification feature makes the community safer. Users can submit their IDs to verify their profile photos. Our staff reviews the verification requests from users manually every day," the KinkD marketing team told us.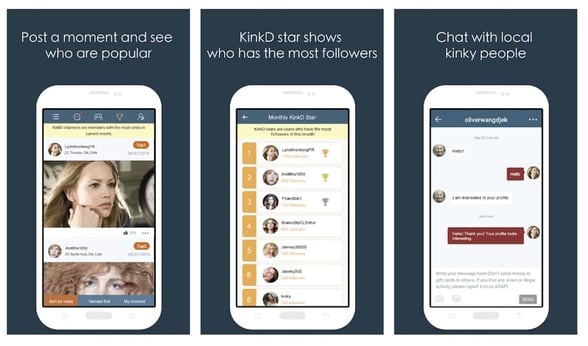 Users can also upload their images to the Private Photos feature on the app. The feature allows them to upload specific photos into a private album. If another user wants to see the album, they can send a request to the member, who can accept or deny it.
Users can also signal their commitment to KinkD and the kinky community by upgrading to a paid subscription. Membership starts at $12.99 per month and includes additional features not available to free members, who can only chat.
People can also secure a paid membership by advertising KinkD on social media. If a member shares a posting about KinkD on Instagram, Facebook, Twitter, or their blog, they will earn free membership for a year. If they have more than a thousand followers on their social media account, they can earn a lifetime membership.
KinkD: Inspiring Romance in the Kink Community
In the coming months, the app plans to introduce new features that will make the site more appealing to users. The platform will introduce the new features in future versions.
KinkD is a liberating app for users tired of feeling ostracized for their sexual preferences. Practicing kink can be sexually appealing and it can bring partners closer together. And couples who are open enough to tell each other about their sexual desires are likely to be more open in other ways.
Recent research published in the Journal of Sexual Medicine suggests that individuals who practice BDSM are more psychologically healthy than those who don't.
"People in the BDSM scene reported higher levels of well-being in the past two weeks than people outside it, and they reported more secure feelings of attachment in their relationships, the researchers found," according to LiveScience.
Those interested in exploring kink also shouldn't feel abnormal. In the United States, 1 in 3 people have participated in a sexual activity that some would describe as "kinky." Sex researchers estimate 549 different activities that could be defined as kink.
"The bottom line: Kinks are very common, so don't be afraid to tell your partner what you're into. You might be surprised to learn how happy they are to indulge you," said neuroscientist and sex writer Debra W. Soh.
Regardless of what appeals to them, KinkD aims to provide validation for all app users.
"The purpose of KinkD is to help kinky people connect more easily and help them make their sex lives great again by bringing a little kink into the bedroom," said the KinkD marketing team.