The Scoop: According to the Pew Research Center, 44% of Americans say they believe that religion is crucial to their relationship. Some believe you have to be equally yoked — a popular expression in church terminology — to live a long happy life together. Christian singles looking to find someone who shares the same faith can use the award-winning dating app Christian Connection. This well-known dating platform for Christian singles can help pave the way for people to connect on a more spiritual level. 
As someone who takes pride in being a Christian woman, I understand the importance of having a partner that has the same faith as you. Like my mom would always tell me, how can two walk together unless they agree. Many people find having a partner with the same faith makes progressing in the relationship easier. Challenges, such as holiday practices and how to raise your children, may arise when dating someone outside your religion. 
Christian Connection, the go-to dating website and app for serious singles who want to meet like-minded Christians, is on a mission to facilitate authentic relationships. According to the team, the app started with a little faith. Christian Connection was founded by Jackie Elton in the summer of 2000. Jackie said she noticed a lack of quality dating apps for Christian singles as online dating became more popular. She decided to do something about it.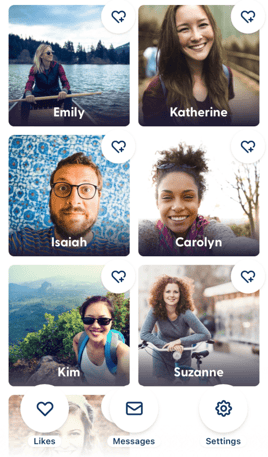 "I developed the vision of starting a Christian dating site of the highest quality, which people of all Christian traditions would feel comfortable and safe with and which would give them a real chance to find somebody special," Jackie said. "I also wanted it to be a place of community, which single Christians could call their own." 
For 22 years and counting, Christian Connection has helped many singles find true love. According to the team, thousands of couples in the UK have met on Christian Connection. 
Since the app launched, it has captured a lot of attention for its authenticity and originality. Christian Connection has now claimed the title of a multiaward-winning dating service. The platform has won dozens of awards including Daters' Favourite Dating Site and other accolades from The Dating Awards and iDate International.
"It's such a significant milestone in people's life, and to be able to be part of that I think is more than just a job," Christian Connection Communications Director Joff Williams said. "It's a privilege to be in this work. It's definitely inspiring."
Created By Christians For Christians
Christian Connection was created by Christians, so it's easy for the team to understand the needs of the Christian community. By supporting events and social interactions, the team actively tries to find new ways to accommodate its users. Christian Connection was launched in the UK, and most of its members are British Christians. 
In our interview, Joff told us that they are working to expand to more countries all over the world. The goal is to have more people meet on the app. Joff also shared that the app prioritizes and encourages singles to meet people within their region. 
"We're focused on connecting people within those regions. If you join the UK site you can't necessarily see profiles from Australia because we want people to be able to meet in person," Joff told us. "One of the main pieces of advice that we give people when they join is don't spend too long investing in relationships online but try to meet people from the app in person." 
According to the Christian Connection team, empowering Christian singles is at the heart of what it means to be a Christian. The team wants to empower singles in all aspects of their lives. 
Christian Connection influences more than just romantic relationships. Although Joff told us that the app is mainly used for people to find romantic partners, he has seen a lot of people make friends along the way.
Christian Connection partnered with a nonprofit organization called Single-Friendly Church in the UK to help singles thrive in their faith and relationships. Joff said that this partnership facilitates local churches welcoming singles as a part of their congregation. 
A Safe Way to Meet Genuine People
Any serious Christian single can join Christian Connection at no charge. This allows them to see all Christian members within their area and chat with them in real time online. Singles can do all this in a safe space. Joff told us that safety is at the heart of Christian Connection. The team does a phenomenal job of ensuring that every member on the app is safe while connecting. 
Many singles find the internet to be a scary place to connect and meet new people — they don't trust what they can't see. But as a member of the Online Dating Association (ODA), Christian Connection abides by a code of conduct to ensure the safety of all members.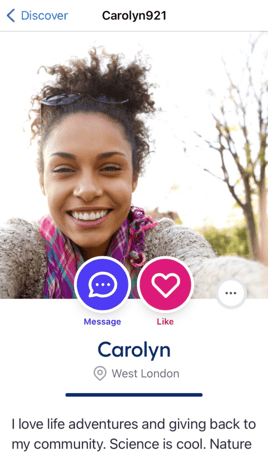 As a founding member of the ODA, Jackie cared deeply about bringing integrity to online dating and gaining the trust of users. Christian Connection has a dedicated moderation team responsible for spotting scammers. Each new member that joins the site must go through a two-tier system of automated and manual security checks. 
"Many sites are so full of scammers. The first person I spoke to on Christian Connection was genuine," said a Christian Connection user in a review. 
During the COVID-19 pandemic, the app made adjustments to encourage virtual dating and online events. But one thing that didn't change was the team's priority on safety. 
Early in 2020, Christian Connection started running online events to give people the chance to meet while protecting the health of members. Video chats also serve as a way for singles to continue to date despite lockdowns and social distancing. Joff told us that video dating has become a popular way for singles to screen their dates and build trust before they meet in person.
Despite the challenges of dating during a pandemic, Christian Connection has continued to foster deep conversations and connections that go beyond the app. One couple who met on Christian Connection sent the team an invite to their wedding, which was streamed online. Joff said it was "beautifully done."
Christian Connection Stays True to Its Core Values
The Christian Connection team understands the vital role it plays in people's lives. The team takes pride in being industry leaders and helping Christian singles find love. The app's founding principle is to create a faith-driven service that rivals the mainstream sites in this niche. 
Creating genuine connections and building community is another core value of Christian Connection. The app has dedicated lively discussion boards for members to express themselves. Christian Connection also has a meetup feature that allows members to host different events for fellow Christians. 

"The community aspect of single Christians is something that's at the core of who we are and what we do," Joff said. 
Festivals and speed dating events serve as a way for singles to mix and mingle while expanding their network. Joff told us that the app's goal is to do more than just introduce people but to help singles connect in a meaningful way. 
We can expect even more from the Christian Connection team in the future. The team will continue to promote social interactions, giving Christian singles from all over the chance to meet people they may never have met otherwise.   
"We both come from very different backgrounds and grew up in places where it would have been next to impossible to meet each other. Yet, the Lord knew what He was doing when we somehow met through this website," said Christian Connection member Rochelle in a testimonial.