The Scoop: Men around the world often dream of finding a beautiful and supportive Asian woman for a long-term relationship. AsiaMe.com is an online dating platform that helps make those dreams come true by connecting Asian women with men who are serious about love. Users can sign up for the platform for free, and its extensive features make it easy to express interest and find a connection from anywhere in the world.
Men worldwide are attracted to Asian women, and that attraction usually begins through travel. Women who come from Asian countries, including Thailand, China, and Malaysia, are often known for their respect of local traditions of hospitality and support for the people around them.
They're also beautiful and enjoy taking care of themselves and others. They may smile a lot and are skilled at helping others feel good.
But inaccurate generalizations can stand in the way of building a relationship with Asian women. In fact, one of the keys to sparking interest with an Asian woman is to acknowledge that she is her own person and has a unique personality. Respect is a two-way street, regardless of where a woman comes from.
Today, the AsiaMe online dating platform simplifies the experience of finding that type of international love.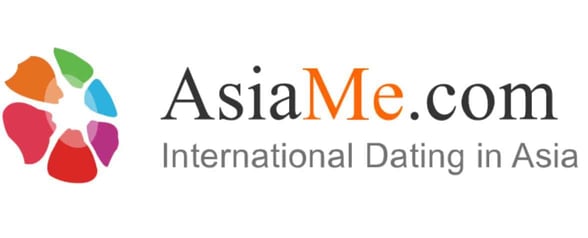 Men who are unfamiliar with Asian women may fetishize them because they are attractive and supportive. That can be a significant problem when starting a meaningful relationship. Beautiful, feminine women can also be smart, funny, talented, and creative. The more men honor a woman's unique qualities, the more they will find to appreciate.
A spokesperson for AsiaMe told us the site is packed with a variety of verified and active profiles which are always up-to-date.
"AsiaMe has helped many of our single members to find their ideal partners from Asia and create loving and lasting relationships," they said. "Our mission is to provide members with a safe, easy-to-use, and professional platform and services."
A Platform Focused on Serious International Relationships
AsiaMe is a premium international dating site for serious relationships. It aims to break through the geographic restrictions that otherwise demand a man travel across the globe to find love. Now, users can create a free profile and search for love with the help of the latest technology.
The AsiaMe spokesperson said the site includes tens of thousands of Asian women members. These women often have classical Asian features, including black hair and stunning beauty. In general, they are feminine and friendly and want to be a supportive presence in the lives of their loved ones.
"In most of their traditions, they value their families and ancestors," they said. "They can be ideal partners for long-lasting relationships."
While the platform's female members are almost exclusively from Asian countries, the male members live in cities around the world. AsiaMe male members are from the United States, Great Britain, Canada, Australia, France, Spain, Germany, and many other countries.
Many of these men on AsiaMe tend to be more mature, stable and established in their careers. They may have everything they could want in life, except the perfect partner to share it with.
When members sign up for AsiaMe, they answer match questions to make it easier to find potential partners. Most members want to find someone who is not just beautiful, but shares their interests and values.
Tools and Features Make Communication Easy
One aspect that sets AsiaMe apart from other online dating platforms is the variety of features it offers to make communication easy once a member finds someone who interests them. After all, the basis for any meaningful relationship is effective, clear communication.
The platform offers an EMF Mail service, which allows members to break the ice and send a message that expresses how they feel. Admirer Mail is another feature that can make getting started in a new connection fun. It's free for anyone to read, and it can serve as an introduction.
Say Hi is yet another feature that helps members stay connected.
"Say Hi is a quick and easy way to say hello to someone the user is interested in," the spokesperson said. "It's free to send and read the first response, so they can find out if she wants to communicate further."
There's also a chat feature, which is an instant messaging service. Members can chat in real time using text and emoticons. Plus, they can send voice memos through the chat interface, which is a more intimate way to get to know someone halfway across the world.
And if members want to make someone feel extra special, they can send gifts and flowers through the website. The site works with local gift shops and florists to make any occasion romantic and memorable.
AsiaMe: A Safe and Effective Place to Find Romance
AsiaMe keeps its members connected with the latest technology, and the team ensures all of the communication is safe and secure.
"We use advanced fraud prevention and online purchasing systems protected by the world's leading certificate authorities, GoDaddy and McAfee," the spokesperson told us. "We comply with all local laws and regulations in the countries we serve. We also have safety tips and a client protection policy to safeguard the interests of our valued members."
The platform's team works on the sister sites CharmDate and LatamDate, and can support any member in need.
As a result, the team receives a lot of positive feedback from people who have found the person of their dreams using AsiaMe.
"I am so happy to have this Chinese lady be my wife," Michael wrote about his new relationship with Ying in an online testimonial. "We fell in love at first sight on AsiaMe.com. I thank God for making us together, and I know we can be the happiest couple in the world."
George, who matched with Yan on the site, also expressed his appreciation.
"After discovering Asiame.com, I feel that I have found a website that I can trust and look forward to making my dreams come true with your help," he wrote.
The AsiaMe spokesperson said the platform plans to diversify its services and streamline its process to improve user experience even more in the next few years.
"We focus on the creation and operation of online communication platforms, we hope AsiaMe can be a good platform that offers solutions for singles looking for Asian women to overcome traditional cross-language and cross-cultural barriers," the spokesperson told us. "And we facilitate communication and connection between them."