The Scoop: Dr. Terri Orbuch is a relationship expert and psychologist who draws from her research over three decades to help singles and couples improve their relationships. She has seen how the COVID-19 pandemic changed dating and relationships and encouraged singles to be more mindful in the quest for love. Here, Dr. Orbuch offers her advice for overcoming dating burnout and building stronger intimate connections.  
Dr. Terri Orbuch understands what makes relationships successful. Dr. Orbuch — aka The Love Doctor® — has built her expertise on love and commitment as an author, speaker, a dating and relationship coach, and professor at Oakland University. 
She found that the COVID-19 pandemic was an especially interesting time for relationships. Dr. Orbuch noticed that dating began to change during the period of uncertainty — and it still is. 
"Although singles have experienced loneliness and isolation during the pandemic (and continue to do so), it also has brought about major change in the ways singles form relationships and their priorities and approach to those relationships," Dr. Orbuch said. 
For one, the pandemic has caused daters to slow down the process. More singles now get to know potential partners using messages, calls, and videos before they meet face to face. This is a positive change since studies show that a significant predictor of long-term, healthy, and happy relationships is when people share key life values. 
"The more you get to know someone (values/approach/lifestyle/personality), the better the likelihood of finding someone who is right for you," said Dr. Orbuch. 
Second, in slowing down the dating process, singles also get to know themselves better. If singles understand themselves — including their needs, lifestyles, values, and personality — they often choose better partners. 
Finally, Dr. Orbuch believes the pandemic has caused singles to place more value on trusting, healthy, happy relationships. 
A Singles in America 2021 study found that 62% of single respondents said they are more interested in finding a meaningful, committed relationship than to date casually (11%). The study also found that 84% of singles surveyed want someone they can trust and confide in. 
"In general, these are all meaningful significant changes. But I think singles are getting more confident in themselves; in their preferences for trusting, emotionally mature partners; and in wanting committed relationships," Dr. Orbuch told us.
How Singles Can Stay Motivated to Find Love
Another of Dr. Orbuch's areas of expertise is coaching singles through dating burnout — which sets in when they're not meeting suitable partners and feel discouraged. 
She offers tips for singles who go on date after date, but never end up in a relationship. First, Dr. Orbuch wants those singles to remember they're not alone. 
"Most singles are run down, frustrated, and experiencing burnout," she said. 
Next, she suggests singles let go of their expectations. The more they feel the need to be in a committed relationship, the more frustration they may experience. Dr. Orbuch said she believes that singles should know what they're looking for in a partner before they start dating. 
"What is important to you in your life? Figure out what you need in a partner. When you do date, ask the big questions earlier," she said.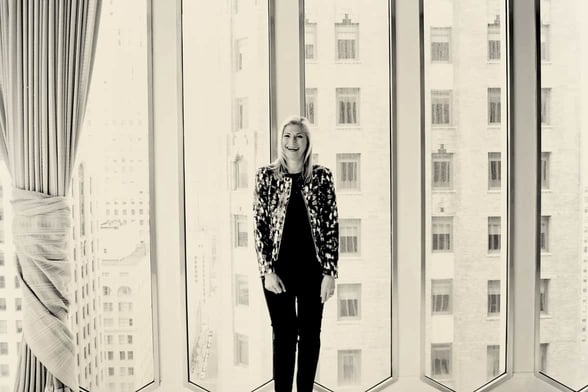 Dr. Orbuch also said that many singles continue the same ineffective patterns when looking for love. Dating sites work for some, but not for everyone. That's why she advises singles to think outside dating apps by asking friends to fix them up, hiring a dating coach or matchmaker, or joining groups to meet singles. 
"Embrace change. Modify the way you date. Modify your daily routine. In my study, singles who changed their daily routine slightly found new opportunities to meet people," Dr. Orbuch told us. "We get into a rut or pattern with what we do each day and so we don't see the people in our surroundings."
She also tells singles to create meaningful lives they enjoy — with or without a partner. That means developing strong friendships, pursuing passions, and making time for group activities. And if singles still experience dating frustration, they may want to consider finding a coach. 
"I offer dating and relationship coaching for singles who are frustrated or disappointed with not finding the right person for them. My coaching empowers singles to learn the skills and strategies to find love," said Dr. Orbuch. "There are also other wonderful date and relationship coaches who can help singles understand themselves so they can find the right partners for them."
New Projects Stop Misinformation About Relationships 
Dr. Orbuch has published widely in scientific journals, as well as on her website DrTerriTheLoveDoctor.com. She is also the director of a study funded by the National Institutes of Health (NIH) in which she has followed the same couples for the last three decades. 
That expertise is compelling for those interested in reading scientific studies. And couples looking for more accessible advice can check out her book "5 Simple Steps to Take Your Marriage From Good to Great."
For more active strategies, couples can also find Dr. Orbuch's advice on the Paired app. 
"It is a couple app that sparks meaningful conversations and brings couples closer together. Based on expert advice from therapists and researchers, it is a guide to improve communication, stay connected, and deepen intimacy as a couple," she said.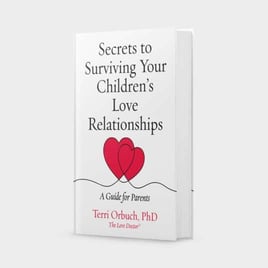 Her latest book, published in March 2022, has a slightly different audience: parents of young adults newly in romantic relationships. The book is called "Secrets to Surviving Your Children's Love Relationships".
Dr. Orbuch said she was interested in writing on the topic because she'd heard similar concerns and questions from parents all over the world. 
"I know that parents aren't having the right conversations about relationships with their children and they desperately need the knowledge and tools to help their children have good relationships," she said. "As parents, you set the tone for how to find happiness from, and in, your children's love relationships."
The audience for the book is any parent who wants their children to grow up and have healthy, happy relationships of their own. She also plans to publish a workbook to accompany the book.
Use Terri's Advice to Find and Strengthen Connections
Dr. Orbuch helps many singles and couples create stronger relationships, but she also has some advice for those who are ready to get back into the dating scene. 
She suggests starting with video dating. 
"You can hear how they speak, see more about the person and their surroundings, and assess whether you like what you hear and see," she said. 
Just over 70% of respondents in the Singles in America study reported that video chatting was helpful in determining whether they wanted to meet up with someone in person. Some 63% of singles who responded to the Singles in America study said they would have avoided some of the anxiety common on first dates if they had video chatted with the person beforehand. 

"My coaching clients also state that video dating allows them to see whether their photos are consistent with how they really look in person. Further, if you can't have an interesting conversation during a video date, you aren't likely to feel any differently when you meet face to face," Dr. Orbuch told us. 
She also recommends that couples read her book "Finding Love Again: 6 Simple Steps to a New and Happy Relationship". The book offers science-based advice and steps to find the right person.
And if Dr. Orbuch had to offer just one piece of advice to singles who are frustrated with dating, it would be to stop worrying so much about finding a relationship. The more concerned singles are with finding the perfect person, the more stressful and unfulfilling the dating process becomes. 
"Let go of the 'shoulds'. The more you think you should be in a committed relationship, the more frustration you experience. 'Shoulds' cause frustration and disappointment. Let the 'shoulds' go. Focus more on yourself, your interests, your needs, your values. Get to know yourself," she said.