The Scoop: Having someone to talk to during a difficult time can be helpful and sometimes life-changing. Whether it's a friend, family member, or even a stranger, a heart-to-heart conversation can help decrease stress and anxiety levels. Serving as a listening ear, warmlines can assist singles who are feeling alone or recovering from a toxic relationship. A person doesn't need to be in crisis to call a warmline. If you struggle with mental health or just want to talk to someone about your day, Warmline.org can direct you to phone lines that are open for use. 
Over the years, we have seen a rise in mental health awareness. From what we watch on TV to where we work, mental health is becoming more of a priority in people's minds. It's no secret that everyone needs a helping hand at some point. Life is full of too many unexpected twists and turns to try to go through it alone. When life starts to get shaky, it's helpful to have someone by your side.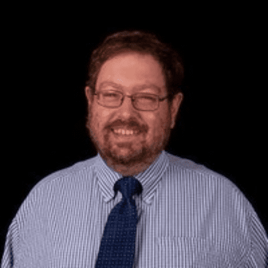 Now more than ever, people are looking for reliable resources to help them maintain a healthy mental and emotional state. As a non-emergency alternative to crisis hotlines, warmlines are available for people in need of a warm conversation. Warmlines serve as a peer-run listening line that give callers space to talk without judgment. 
Warmlines are free to use and provide early intervention for people before a crisis occurs. According to Warmline.org directory owner Howard Trachtman, not all callers are going through a crisis. Some callers simply don't have anyone to talk to and need to let off some steam. People from all walks of life use warmlines to help them manage struggles they may face in their daily lives. 
A person may call a warmline because they are having a hard day at work or feeling anxiety about the future. Or they can call to share good news or provide an update on their lives.
"We don't ask our callers to have a diagnosis. People don't have to call only when there's something wrong with them. They can call and share that they had a good day," said Howard. 
Depending on the call center, some warmlines may have a time limit for each call. Calls typically last for 15 minutes or until another call comes in. Kimberly Harol, a volunteer warmline call operator, told us that some of the younger callers prefer to communicate through text and some of the warmlines have that option available.  
An Alternative Phone Line Run by Peers
When I don't feel my best, I usually go to a close friend who I know has my best interest at heart. It helps me to share how I'm feeling and be open to receiving their feedback. People tend to lean on those they feel most comfortable with when they're going through a hard time. That's why Warmline.org prioritizes having a team of dedicated people who can direct those in need to a compassionate resource. 
The people who run warmlines take on the role of listening to what callers have to say and making them feel accepted and safe. Kimberly told us that at the end of every call the team asks callers "How are you feeling now? Are you feeling better?" And most of the time the answer is a yes.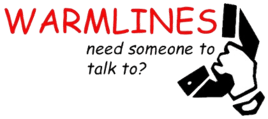 "From all the calls that I've received, 90% of them are from people who are lonely and just want to talk – and sometimes they call back every week at the same time," Kimberly said. "So when I worked the warmline, I kind of knew who's gonna call when. Which was nice because I could kind of manage the calls that way." 
Warmlines operators typically include certified peer specialists who are either paid operators or volunteers. Kimberly said she started out as a caller to a warmline, and then she got involved as a volunteer. Many of her fellow volunteers have similar stories.  They once were just like the caller on the other end, needing a friend to talk to. 
The people who answer the call for a warmline share a common goal of giving back and helping other people overcome difficult times. The Warmline.org directory supports their work.
"I felt like I'd accomplished something huge just by trying this thing I'd never done before and realizing it was in one way no big deal and in another way a large gift. There was palpable relief from a lot of stress buildup in recent hours, days, months, years, and decades. It had been a very long time since someone had just listened to me and asked for nothing in return. My nervous system relaxed," said Chaya Grossberg in an article reviewing a warmline. 
Reducing Loneliness One Call at a Time
Severe depression is one of the main reasons why people are hospitalized. Severe depression can lead to substance abuse, poor physical health, and suicidal thoughts. 
Mental illnesses develop over time as the stresses of life start piling up. The Warmline team does a great deal of work to help people get help before they reach a breaking point. Howard told us that the purpose of Warmline.org is to give people that human connection they're looking for. Warmlines help people process their thoughts and feelings. 
"Warmlines are good for a lot of reasons. People want and need a friendly voice to talk to," said Howard. "People want to talk to someone gentle, passionate, warm and would support them in their choices. Warmline provides all of that."
Some people may be skeptical at first when thinking of using a warmline. But Howard and the rest of the Warmline.org team reassure callers that they're in a safe space. For the sake of the caller's comfort and privacy, all calls are confidential. Callers usually don't have to worry about their conversation being shared. However, warmlines can have a caller who is having suicidal thoughts. Usually they are eased by the conversation and do not not any additional crisis support.
"Some warmlines will refer a caller to a crisis center and some will not. Those that do usually do a warm transfer to a crisis operator. Rarely there is the possibility of a law enforcement response," Howard told us. "In the future, we plan to survey all warmlines and share that information on the Warmline.org website."
Warmlines Help Singles Recover From Difficulties 
Some would agree that nighttime is when you feel your emotions the most. Especially after a bad breakup, people often wrap themselves in work throughout the day to occupy themselves. This can only help for so long. At night, the emotion comes through right before bed. 
Warmlines ensure no one has to sleep with a heavy heart. No one likes having a sleepless night with unwanted thoughts. Warmlines are open throughout the evenings and give singles the chance to talk and get things off their chest. Operators assist callers in managing their feelings about toxic relationships, mental health issues, and loneliness — or anything else on their minds.
Howard told us that Warmline.org is always looking for opportunities to grow and find new ways to spread the word. The Warmline directory will continue to share available resources for people who want to talk to someone.  
​​"Warmlines help people who think, 'I don't know why I'm not feeling great, or who to turn to, or where to get care, and I don't know for sure if I even need care,'" said Sarah Flinspach, a project coordinator for the National Council for Behavioral Health, in a Kaiser Health News article. "It might be the call that helps someone go back to work that day."