The Scoop: Sugar daddies are known to be older men who have established great wealth during their life and are looking for a younger companion to share it with. This portrayal has been what most people envision when they think of sugar daddies, but times are different now and so are sugar daddies around the world. The dating site Sugardaddie.com challenges the status quo by embracing a younger generation of sugar daddies ready to find their sugar babies. SugarDaddie.com paves the way for younger sugar daddies to live the dating lifestyle they have always wanted. 
Modern dating has changed drastically from what it used to be. Singles are finally taking ownership of their dating lives and exploring their desires. There is no right or wrong way to date nowadays — making it a much more judgment-free space to date. Hence, it's become more popular to find and get into a relationship with sugar daddies. 
A sugar daddy once was known solely as a wealthy older man trying to spoil a younger woman with gifts and other expensive favors. In return, the sugar baby would provide the sugar daddy with companionship or a romantic relationship that entails lots of expensive dates. With the help of the dating site Sugardaddie.com, a new and younger generation of sugar daddies is starting to surface.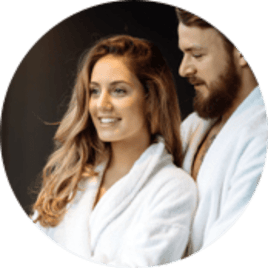 A Sugardaddie.com spokesperson told us that statistics show the average age of the sugar daddies on the site is 37 years old. Users are based all over the world including in the United States, Australia, and Canada. 
Oftentimes people accept the myth that sugar daddy and sugar baby relationships are strictly sexual, but that's not always the case. According to GlobeNewswire, a survey revealed that 55% of women and 46% of men who had been in a sugar daddy and sugar baby relationship said that they never had sex on the first date. Sugardaddie.com's goal is to dismantle these stereotypes about sugar daddies and allow people to live their lives freely. 
"Sugardaddie.com is a meeting ground for successful, ambitious, and attractive people that acknowledge that online dating is better when honesty is involved. We all aspire to live a certain lifestyle, so why not strike up a relationship with those that are already living it," said the Sugardaddie.com team.
Tech Millions Have Spawned Younger Sugar Daddies
Sugardaddie.com stands proud as a hub for younger sugar daddies to fulfill their social needs and date around. Everyone deserves to find that special someone that they can't live without. For some people, having a sugar daddy means security, stability, and an opportunity to truly fall in love. That's why Sugardaddie.com is all about connecting like-minded people, in hopes of reaching relationship success. 
Relationship success looks different for everyone. Whether that's a casual encounter or creating a romantic love story, Sugardaddie.com doesn't discriminate against the desires of members. Singles join the site for many reasons, but one thing they have in common is that they are all looking for companionship with someone who desires to live the same lifestyle as they do.
"We feel that if you are honest about what type of relationship you want in your profile, your success will come as a result," advised the Sugardaddie.com team. 
Ever since the COVID-19 pandemic, the number of younger millionaires has skyrocketed. Certain factors, including the increased demand in advanced technology like online learning, crypto, and video meeting software, have helped produce more younger millionaires. 
The Sugardaddie.com spokesperson told us that with 2.5 million new millionaires created in 2021, younger sugar daddies entered the dating scene and took over. 
Younger sugar daddies are connecting with their sugar babies in a new way. Because there is a smaller age gap between sugar daddies and their sugar babies, they have more shared interests and understanding of one another. Although they are young sugar daddies, they still offer a mature and mutually beneficial relationship. 
"I have found a wonderful man to adore in the same way he adores me…I wish all of you the happiness I am feeling right now. Thanks for the wonderful experience," said Cindy, a Sugardaddie.com member in a testimonial. 
Paving the Way for Upscale Dating 
Sugardaddie.com is known as an upscale dating site that ensures members receive the best experience on the site. The team believes its success is measured by their members' success. The team is always actively looking for new ways to improve member experience and surpass boundaries to create a much better and upscale dating experience. 
"We are the first dating site of its kind, which provides a sophisticated, and comprehensive dating service for its clients. We have experienced staff and a knowledge of the dating market that will always keep us one step ahead of any competition," said the Sugardaddie.com team.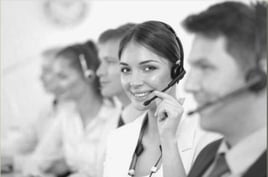 The team is proud to say that all of its members are 100% real and that it doesn't share members' profiles with any other sources, which makes it more comfortable for members to use the site. Sugardaddie.com has a database of affluent and successful people, and members are only accepted if they fit within the site's community guidelines. 
Most members on the dating site prefer to wine and dine. This includes going to five-star restaurants for first dates and being treated as royalty. Sugardaddie.com caters to those individuals with high taste and believe that good living is not a luxury, but a necessity. There is no such thing as wanting too much on the site. Everyone is given the freedom to express their desires and is supported throughout the way. 
The Sugardaddie.com team continues to put in maximum effort to ensure that members get the lifestyle they have always desired. Dating can be so challenging at times, especially when you're running into failed dates who don't share the same goals as you. Sugardaddie.com is successful because the team understands its members and pairs people accordingly. 
Sugardaddie.com Introduces Younger Wealthy Men to Beautiful Women
It's safe to say that a younger breed of sugar daddies is growing in number, and Sugardaddie.com is embracing them. The high-quality dating site is working toward breaking stereotypes with every successful relationship developed. Sugardaddie.com continues to shift modern dating to help people date how they want to. 
"I just wanted to thank the genius behind this concept! I met a wonderful man about three months ago and we are inseparable! I have never been so happy or in love!" exclaimed Nicole, a Sugardaddie.com member in a testimonial. 
Sugardaddie.com believes that the three foundations of a great relationship are success, ambition, and attraction. A Sugardaddie.com spokesperson told us that the site is the first to philosophize that wealth provides security and as a result is considered an attractive quality.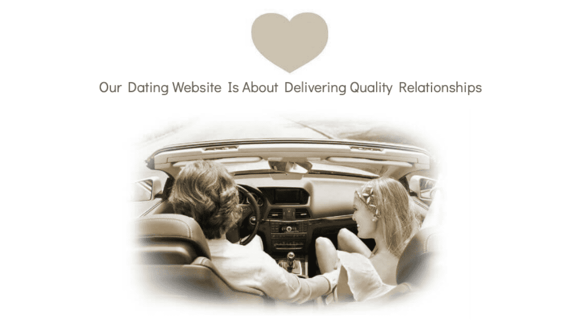 Financial stress has been a major obstacle that some couples just can't get past. According to Market Watch, 41% of divorced Gen Xers and 29% of Boomers reported that they ended their marriage due to financial disagreements. For some singles, financial security is a must for a healthy long-lasting relationship. 
The Sugardaddie.com team believes that there is someone out there for everyone. They encourage members to never set their standards low and that wanting the most suitable person for themselves is valid. Oftentimes people hear that they have to settle for less to find love, but on Sugardaddie.com, they hear the complete opposite. 
"We are a market leader that will continue to set the precedent for modern online dating," said the Sugardaddie.com team. "We continually strive to make the site distinctive, direct, original, real, effective, and above all, successful to the members."