The Scoop: Once upon a time, dating someone from a distant part of the world was impossible. The only dating options available were the next-door neighbor or a person you met at the local supermarket. Now more than ever, singles are starting to see a shift toward international dating. More people are open to the idea of dating someone outside of their area code. The international dating site CuteOnly helps singles meet and connect with people from afar. Long distance may have its challenges, but CuteOnly encourages singles to look beyond the distance. According to the CuteOnly team, true love can start anywhere and anytime. For some singles, it awaits far outside their country, and CuteOnly can help them find it. 
We've all heard the phrase "Love is worth waiting for," and it really is. But what people don't usually tell us is that it's not always easy to wait. Singles can spend years on their own wondering if they have a special someone out there. They can go to as many neighborhood events or bars as they want, but still not find someone who piques their interest. 
Sometimes the person meant to be "the one" doesn't share the same area code as you. They may not be in the same state or even the same country as you. That's where online dating comes in handy. International dating is accessible to singles with the help of technology. Now singles can date and find love with just a click of a button.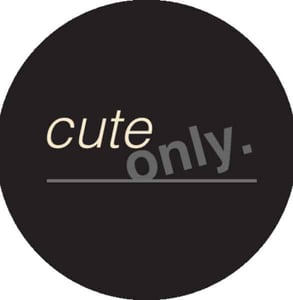 The dating site CuteOnly has been keeping international dating alive since 2005. CuteOnly is on a mission to assist people from all over the world in finding true love. The CuteOnly team said that it intends to bring every lonely heart one step closer to happiness. Since CuteOnly launched, many Slavic women and Western men have found a partnership and a positive turn in their dating life. 
"I have nothing but good things to say about CuteOnly. And credit to you and your staff. I appreciate your correspondence transparency and honesty which makes me feel very comfortable. Have met a lovely lady who is coming to visit me next month," said Craig, a CuteOnly user from Australia said in a testimonial. 
Singles can choose a different approach to dating and join CuteOnly's international network at no charge. Men who want to have full access to the messaging center can upgrade their membership for a small fee. The team said that CuteOnly's main focus has always been on how people can benefit from the site rather than the benefits the company receives. It's all about spreading the love – not nickel-and-diming people for every single service.
"We do not charge for each letter, we provide free translation, and we do not prevent sharing contact information so that potential partners may talk on the phone or visit each other as soon as possible," said a CuteOnly spokesperson.
A Community Full of Cute Singles
As you can already imagine, CuteOnly is made up of cute singles who are more than willing to commit to a long-distance relationship. The distance is not the only challenge these members have to face. Language and cultural barriers can confront international matches as well. But it doesn't stop love from blossoming on the site.
CuteOnly users may be very different from one another, but they have one thing in common: their sincere desire to meet true love. CuteOnly's spokesperson told us that the majority of women on the site are Slavic women who are tired of poor quality relationships in their own country. They are often looking for a more stable partner than they can find back home, and many of them are willing to embrace Western lifestyles and ideals for the right person.
The team told us that most women on the site are eager to start a family and are willing to move to another country, change careers, and even go as far as to adjust to a new culture for an opportunity to find real love.
For this reason, most men online are using CuteOnly to find women worth settling down for. The goal for these online daters isn't to keep swiping and chatting forever, but to meet a person who is worthy of a long-term commitment — starting with deleting their dating profile for good. 
Thanks to CuteOnly, men can date internationally with women who they would not otherwise have the opportunity to talk to — and maybe one of those conversations eventually leads the couple to delete their profiles together. 
"The ladies you will meet on this site are beautiful and very courteous, a delight to communicate with," said Adam, a CuteOnly member from the United States in a testimonial. 
Blogs Help Singles Throughout Their Dating Process
Trying to figure out the whole dating scene alone can be stressful. That's why oftentimes singles prefer to double date or get set up by a matchmaker to avoid the whole search process. 
Although CuteOnly isn't a matchmaker, the team is still willing to assist members throughout the entire dating experience, especially because they know international dating is a new concept to a lot of people.
For some singles, this is the first time they have ever tried international dating. As a helpful dating guide, CuteOnly has a ton of different blog posts available for members to read. From what to say in your first message to how to win over a Belarusian lady, CuteOnly's blogs come in handy when you need a tip or two along the way.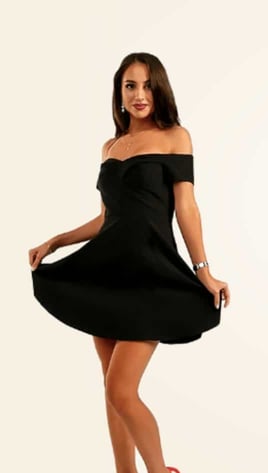 Blogs are available for everyone to read and interact with on their Facebook page. Members say they find these blogs not only helpful but entertaining. Dating can be exhausting and reading these blogs are a good way for members to step away from the love battlefield and take a breather. 
The CuteOnly blog maintains a positive and uplifting tone when it comes to international dating, and it has been offering encouraging pieces of dating advice since April 2014. Whatever your questions or concerns are about international dating, you can find an expert answer and practical solution by searching this dating site's blog history.
CuteOnly has the backs of its members from start to finish. The team's willingness to help is apparent in the attention to detail found throughout the dating site.
"Must say that CuteOnly is the most enjoyable way to meet and get to know someone. The possibilities are endless. It truly allows one to discover and know another person who through time and communication may be significant and hopefully lasting," said David, a CuteOnly member from the United States of America in a testimonial. 
CuteOnly Protects Users From Scam Attempts
The CuteOnly team intends to create a safe space for people to change their international love life for the better. As mentioned earlier, CuteOnly is made up of cute people – but some bad actors may want to infiltrate the network. Protecting users from scammers is a priority for the CuteOnly team. 
No one likes to be scammed by a fake dating profile. It ruins the experience for many, and that's why safety is the most critical consideration for the team. The CuteOnly spokesperson told us that the team put a lot of effort and resources into keeping CuteOnly scam free and will continue to do that in the future. Before anyone joins, the team carefully reviews each profile and applies its automated screening tool to evaluatie women's photographs, IP addresses, and behavioral patterns. The site uses a learning algorithm to identify and catch fake profiles before they can make trouble for genuine users.

CuteOnly members say they feel more comfortable and secure using the site because of the team's proactivity when it comes to safety. On top of that, the CuteOnly spokesperson told us that the customer support team is known for its quick response times in addressing complaints or concerns of probable fraud. 

"I appreciate your website, and it appears to be maintained by a trustworthy company. You make certain that the scammers are apprehended and their profiles are removed. The ladies on our site are of all ages, and the majority of them are lovely," said Marz, a CuteOnly member from Canada said in a testimonial.