The Scoop: Surviving the first year of recovery from an addiction is a challenge many people underestimate. Emotional distress, triggers, and drug cravings can make the process feel longer and harder. On top of all of that, trying to determine what dating looks like in recovery is another challenge. Learning how to take it one day at a time can positively impact the recovery process and help singles continue to build relationships in their personal lives. According to American Addiction Centers, with the proper care and commitment, singles looking to date during recovery still have a fair chance at finding their special someone — because, after all, everyone deserves to find true love. 
Recovering from addiction is a challenge that many people struggle with, but they don't have to face it alone. The recovery process is an ongoing commitment that can be reinforced with time and a strong community. 
More than 59 million  Americans or 21.4%, of people aged 12 or older used illicit drugs in 2020, according to the National Survey on Drug Use and Health (NSDUH).
Unfortunately, this number continues to grow in the wake of the pandemic. Many contributing factors such as social pressure and mental health issues play a role in why people turn to drugs or alcohol. After learning that substance abuse is a disease, many people self-reflect and take a leap of faith into sobriety. Returning to a sober lifestyle is no easy task for some, but rehab facilities, including American Addiction Centers (AAC), help people regain their sense of security on the road to recovery.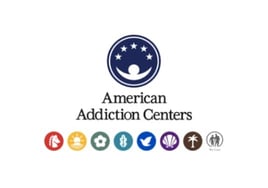 American Addiction Centers was founded in 2007 and has grown into one of the largest networks of rehab facilities nationwide. AAC has helped thousands of people with drug addiction, alcohol addiction, and mental and behavioral health issues through research-based treatments. 
According to Ben Hoback, Digital Account Executive and Virtual Support Group Leader at AAC, dating while in recovery is a rollercoaster experience with a lot of ups and downs. However, with the help from AAC, singles can find their way to a healthy personal life. AAC's programs have been crafted by addiction professionals, including licensed marriage, family therapists, and psychologists with specialties in addiction therapy. 
Ben's personal experience has taught him that sober dating isn't easy. He said he realized that his story is no different from those of many other people on the road to recovery. He wanted to be a positive influence for people in crisis. By sharing his story, Ben said he hopes to inspire people in recovery to stay on the straight and narrow. If he could do it, so can they. 
"I lost about a decade of my life numbing my loneliness, self-consciousness, and persistent feelings of worthlessness with alcohol and drugs," Ben said.
Don't Rush into a New Relationship
We've all heard the phrase "timing is everything," at least once before. And if you're stubborn like me, you find yourself constantly fighting against it — trying to get into situations regardless of whether time permits it. But some situations in the dating scene shouldn't be taken lightly. 
Rushing into a relationship never ends well for anyone. There are so many factors to consider beforehand to help you figure out what's best for you and your potential partner. AAC encourages singles to self-evaluate before making any dating decisions. Make sure that you're in the right mental and emotional space to date. That is the first step to even consider getting back into the dating field.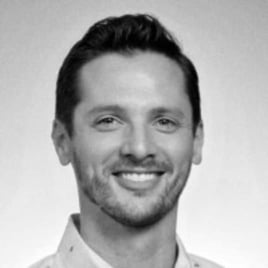 Ben said he realized early in his recovery that he still desired to find his special person — hence, still have a dating life. After coming to terms with his addiction, Ben was able to seek the help that he deserved and needed. Although he made tremendous progress, Ben found himself dealing with an array of unexpected emotions that made it harder to date at the time. 
"Imagine facing the terror of a blind date — attempting to look your best and appear effortlessly charming and fun — without a cocktail or glass of wine to soothe your nerves," Ben said. 
Dating during recovery is easier said than done. Ben said it was an exhilarating ride for him. The first six months of recovery is a fragile period, meaning you have to be mindful of the company you keep. Ben had to learn this early on for the sake of his sobriety. He dated women along the way and realized that if the two weren't on the same page it could potentially lead to a setback to his recovery journey. 
"It takes a sick person to love a sick person, and we were both incomplete at that early stage, becoming codependent on one another," Ben told us. "She wasn't fully ready to commit to changing her life, while I was putting all of my energy into recovery, and essentially dragging her along with me. It was a fun six months but was not what either of us needed to heal."
Be Honest About Your Boundaries & Experiences 
Before dating anyone else, it's important to date yourself. Yes, that means taking yourself out to the movies, dinner, and sharing an intimate long walk in the park by yourself. All of this may sound like a cliché, but it has a major impact on your ability to love others. It's often been said that if you don't love yourself, you can't love anyone else. This is true for all singles, but particularly for those in recovery. We are only capable of giving others what we have.
Ben discovered that, during his recovery process, he truly got to know himself when he wasn't under the influence. And that self-knowledge prepared him to love someone in a healthy relationship. His early years in recovery served as a period of time where he was preparing for his next relationship. 
"Without drugs and alcohol clouding my mind and eating up my free time, I was forced to get to know myself all over again. I had the time and space to relearn what I loved and restart beloved childhood hobbies," Ben said. 
During your recovery process, it's also best to be open and honest with yourself about your boundaries and the experiences you've been through. If you're not honest with yourself, you may struggle to be honest with potential dates, and that's a major red flag. Ben encouraged singles not to hide their experiences and their commitment to a sober lifestyle. Let your dates know where you're at now and that your past addictions do not define who you are.
Sharing your past experiences with your date is a process, and it doesn't have to happen all at once on the first date. Deciding how much or how little to share is totally up to you. "Most people don't admit every flaw and imperfection in the first 10 minutes of a date over chips and guac, right?" Ben said. "The fact that I've recovered from substance use is hardly the most interesting, or important, thing about me."
According to Ben, there is less of a social stigma surrounding addiction recovery, and people are more inclined to be empathetic when encountering someone struggling with this disease. Going into serious conversations with a positive and transparent attitude helps dating during recovery be less intimidating. Even if a person seems uncomfortable with your past history, that could be a clear indication that they might not be the one. 
"The last thing I wanted was someone to treat me differently or view me strangely or with judgment or pity because of my history of addiction. That's not what a self-reliant, strong recovery means to me," Ben told us.
If you're single and still figuring out how to date in recovery, you should also be careful of what situations you set yourself up for when going out on dates. Certain triggers such as going to a bar or a tailgate as a first date may not be the best option. Consider going to a coffee shop or going on a hike instead because this allows singles to remove themselves from situations that could be detrimental to their recovery. 
The AAC Encourages Singles to Look Ahead
The American Addiction Centers' mission is to provide quality, compassionate, and innovative care to adults struggling with addiction and co-occurring mental health disorders. Its goal is to help every person look ahead and achieve recovery and optimal wellness of the mind, body, and spirit. The AAC has created a strong community that has helped individuals in crisis see the light at the end of the tunnel.
"They actually care. They make it possible for you to make the choice to stay sober when you go home. And that really is a CHOICE we have to make," said a past patient in a review. "I met people who had been there three or four times because they didn't make the choice when they got home and, no judgment, but the best words I heard when leaving(were) 'You were an amazing patient, but I hope we don't see you again. But, if we do. We will still greet you with warmth and comfort.'"
Community is important during the recovery process. A lot of raw feelings and challenges will be explored in treatment, and it's best to have someone in support along the way. Ben told us that having a sounding board is crucial, especially in those early days of sobriety. Going forward doesn't have to be a lonely journey to take.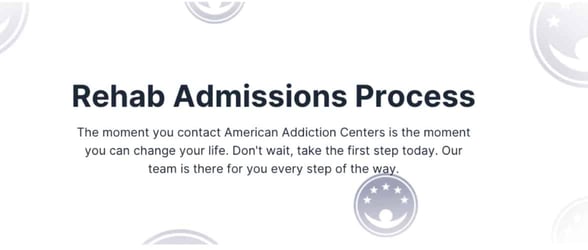 "Whether that means leaning on a sponsor, a support group, or a friend, remember that you are not alone. Friends and mentors are there to smooth out your rough edges and help you see past your blind spots so that you are ready and healthy for romantic relationships," Ben said. 
The AAC has multiple treatments, levels of care options, and specialized therapies to support long-term recovery. The AAC has various payment plans to make investing in mental health more affordable. No one has to struggle alone because the AAC team shares recovery advice and encouragement throughout the whole process. According to the AAC, its success rates for abstinence a year after treatment is twice that of the industry average. 
No matter what comes your way, you can rely on the ACC to have your back as you explore new possibilities and figure out what dating looks like during recovery.