California is a special place. It's the highest-populated state in the country with 40 million residents, making the state more populous than Australia and Canada. The geographically large state spans several distinct areas, from the Central Valley farmlands to the vastness of the Mojave Dessert. 
California boasts some of America's most iconic metropolitan areas and stunning natural landscapes, which makes it a popular place to live. It's an even better place to find love. California is super diverse, and people with all sorts of backgrounds, experiences, and preferences call the state home. With a population that big and diverse, there's someone for everyone in the dating scene.
Daters having difficulty finding a great fish in California's big sea should check out some of the state's best matchmakers. These matchmakers work with a curated pool of eligible daters, saving busy singles the time and effort dating often demands. Matchmakers make finding The One in California easier than ever.
Matchmakers In The City
Matchmakers In The City are a new generation of matchmakers connecting Hollywood's big names. Sisters and celebrity matchmakers Alessandra and Cristina Conti lead the matchmaking firm. The sisters have been matchmaking for 10 years and are highly regarded in celebrity matchmaking circles.
The Conti sisters have been the personal matchmakers for CEOs, celebrities, royals, business moguls, and athletes. Alessandra and Cristina are supported by a highly trained team of matchmakers and dating coaches. Every client the Matchmakers take on has been personally interviewed and vetted.
Matchmakers In The City is confidential and fast-acting. The firm does not use online profiles or computer algorithms, instead relying on good old-fashioned matchmaking expertise. The team provides a personal, all-inclusive experience, including concierge date planning and feedback sessions.
More About Matchmakers In The City
Founded by sisters Cristina and Alessandra Conti
Based in Los Angeles
Celebrity matchmaking
Valenti Matchmaking
Irene Valenti leads Valenti Matchmaking, a matchmaking firm with over 30 years of experience. Valenti Matchmaking has helped the world's most eligible single men and women in their search for the right life partner. Irene is renowned for trailblazing the matchmaking industry with her unique blend of European-tradition matchmaking and modern personal touch.

The matchmaking firm has been around since 1990. Valenti Matchmaking is finding matches for the long run and often attracts clients who are looking for long-term partners. The Valenti Concierge Matchmaking Experience is excellent for busy singles who feel overwhelmed by the dating field.
Interested singles can contact Valenti for a free consultation. The matchmaking firm focuses on each client individually. There are no easy tricks to make the perfect match, so Valenti matchmakers spend a lot of time with each client. Finding a partner is a journey, and Valenti wants to help.
More About Valenti Matchmaking
Founded by Irene Valenti
Located in Rancho Santa Fe
Free consultation
Exquisite Introductions
Exquisite Introductions is the most exclusive matchmaking and dating service in Los Angeles. The firm uses a trademarked matchmaking methodology to introduce educated and successful singles to the best match for them. Exquisite Introductions help singles who are looking for casual dates and long-term commitments.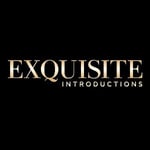 Members of Exquisite Introductions will receive one-on-one support from the firm. A matchmaker will help each single make a profile based on an interview the matchmaker conducts. During the interview, the matchmaker will ask clients about their needs and wants, their background and lifestyle, and who a perfect match would look like.
Exquisite Introductions is a great choice for busy and successful singles who don't have time to sift through a big dating scene. All kinds of people, whether they're a CEO or a sports star, seek companionship. Exquisite Introductions finds the most eligible candidates that meet each of their clients' needs, wants, and goals.
More About Exquisite Introductions
CEO is matchmaking expert Maria Silba
Located in Los Angeles
High-end, exclusive matchmaking
The Faery Matchmakers
Jacqueline Fae is the CEO and founder of The Faery Matchmaker. Jacqueline began her career studying psychology and learned a lot about relationships during her time as a student. She also discovered that she has an intuitive ability to help her clients decode their underlying values and open up to love.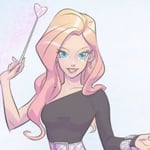 The Faery Matchmaker believes everyone deserves true and authentic love. Jacqueline is also an author, manifestation expert, and dating coach. Many of her matchmaking and relationship coaching skills were developed as she overcame a particularly difficult time in her life.
Jacqueline offers a variety of matchmaking services. Faery Matchmaking's 30-day manifestation workbook titled "Attracting the Love of Your Life" is an excellent place for starters. Singles who want to tap into Jacqueline's expertise can schedule a breakthrough session with her.
More About The Faery Matchmaker
Located in Beverly Hills
Founded by Jacqueline Fae
Focus on manifestation and energy work
Shannon's Circle
Shannon's Circle offers customized matchmaking services to intellectual singles in the Bay Area. Shannon's Circle attracts sophisticated, intelligent, and successful people who are looking for long-term relationships. The matchmaking service has cultivated an exclusive network of San Francisco-area singles throughout its years of finding matches.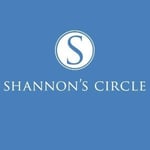 Shannon Lundgren is the founder of Shannon's Circle and the lead matchmaker. She helps her clients navigate the complexities of dating with the hope that they can eventually be their own matchmakers. Shannon works with high-quality men and women who are well-educated, successful, and already enjoying fulfilling lives. All Shannon's Circles clients seek long-term partners who enhance their already-spectacular lives.
Shannon's Circle has matched dozens of couples, and Shannon's matchmaking prowess has been featured in top publications. The defining aspect of the matchmaking services offered by Shannon's Circle is its network of singles. Shannon truly has cultivated a circle of successful executives, venture capitalists, physicians, attorneys, and leaders.
More About Shannon's Circle
Founded by Shannon Lundgren
Located in San Francisco
Extensive network of successful singles
Ambiance Matchmaking
Ambiance Matchmaking is an international matchmaking service with headquarters in the heart of San Francisco. Its singles network is extensive and includes leaders, creatives, and entrepreneurs. Ambiance Matchmaking has been observing global and San Francisco dating trends for years to set up its clients for success.

The team at Ambiance Matchmaking hails from diverse backgrounds and has built a network of thousands of singles. Ambiance Matchmaking focuses on quality and offers high-end, boutique matchmaking services. Every client works with their own matchmaker, recruiter, and coordinator, having a multiperson team that is entirely dedicated to helping them find a match.
Leslie Wardman founded Ambiance Matchmaking in 2002 after she had worked as the director for an international matchmaking company in the '90s. During her time with the international matchmakers, Leslie said she envisioned a more personal and hands-on approach. When she founded Ambiance, she wanted to provide a one-of-a-kind matchmaking service designed for successful professionals.
More About Ambiance Matchmaking
Founded by Leslie Wardman
Located in San Francisco
Experience with hundreds of thousands of singles
Sophy Love
Sophy Love knows how hard it is to find love. Juggling dating apps, networking events, and blind dates can get exhausting quickly. And having little success through these avenues can be very discouraging. The matchmakers at Sophy Love have decades of experience finding singles their best match.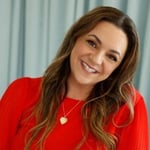 Sophy Love matchmakers have backgrounds in behavioral psychology and relationship science. Every match made by Sophy Love relies on an extensive network of eligible singles. The matchmaking firm recognizes that every person is unique and has a distinct set of preferences when it comes to dating.
Sophy Love tailors a matchmaking experience that is discreet, result-driven, and curated for each client. The firm also offers dating concierge and dating coach services, so singles will have a well-rounded collection of services at their disposal with Sophy Love.
More About Sophy Love
Founded by Sophy Singer
Located in Los Angeles
Discreet and personalized services
Gina Hendrix
Gina Hendrix is one of the world's most sought-after and acclaimed matchmakers. Gina got her start in matchmaking in 2008, when she founded her premier matchmaking service in Los Angeles. Gina works exclusively with high-profile singles. Gina is as exclusive as it gets in LA matchmaking, generally accepting clients by referral only.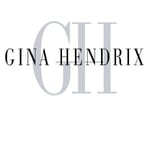 Matchmaking services offered by Gina focus on successful, wealthy men. Gina's specialty is working with men who are accomplished in all areas of their lives except finding true love. She finds the most exceptional women who are highly vetted to establish their integrity, credibility, and authenticity.
Gina is known for her intuition and ability to read people, and she attests that those skills have made her a better matchmaker. She has a 98% success rate and has paired countless men with their long-term partners. Gina is passionate about matchmaking and helping her clients find the most compatible match for them.
More About Gina Hendrix
High-profile matchmaker for billionaires
Located in Los Angeles
Ethical and bespoke matchmaking for successful men
Amador Matchmaking
Amador Matchmaking is a discreet, upscale matchmaking firm for successful singles. Amador clients are frequently described as 'great catches' who just can't seem to find the right match. Traditional forms of meeting other singles don't work for everyone, especially busy professionals. That's where Amador Matchmaking can help.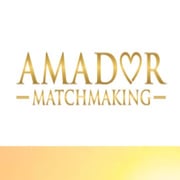 Lisa Amador is the owner and founder of Amador Matchmaking. She handpicks each and every Amador client and values integrity and openness in her clients. The firm is a privately owned and locally operated matchmaking firm that emphasizes quality over quantity when it comes to finding dates.
Amador Matchmaking forms authentic relationships with its clients to find the best match. Lisa and her team get to know each client's background, goals, values, and plans. This enables them to arrange matches based on true compatibility rather than surface-level preferences.
More About Amador Matchmaking
Founded by Lisa Amador
Located in Santa Barbara
Personal, one-on-one approach
Linx Dating
Dubbed the Cupid of Silicon Valley, Linx Dating is an offline boutique dating and matchmaking service. The firm was founded by Amy Andersen in 2003, meaning Linx has been matching successful singles for 20 years. Linx has cultivated a network of culturally diverse singles looking for love.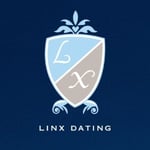 Silicon Valley is home to big tech companies like Apple and Meta. This means that many highly educated and career-oriented folks live in the area. Linx is dialed into this and is well-connected in these circles of Silicon Valley professionals.
Linx Dating's network of eligible singles and daters is robust. Beyond finding great romantic matches, the Linx network has also connected countless friends and business partners – another testament to its efficacy.
More About Linx Dating
Founded by Amy Andersen
Located in the heart of Silicon Valley
Culturally diverse, successful matchmaking pool
Discovering the Perfect Match in the Golden State 
All of these California matchmakers offer customized and in-depth services for ambitious and high-quality singles. Matchmaking services are often focused on finding singles lifelong connections, so daters who are ready to settle down with a partner for life should consider matchmaking. 
Matchmakers do away with all of the not-so-fun parts of dating, leaving only the best parts for their clients – going on dates and making connections. If the dating apps, blind dates, and awkward singles networking events are becoming tiresome, matchmakers can make finding love much more fun.