The Scoop: I believe that everyone's Mr. and Mrs. Right is out there. They just may not be next door or even in the same country as you. With the advancement of technology, international dating is becoming more alive. The international dating site, LatamDate is paving the way for singles to connect and meet Latin singles from Latin America. Gentlemen who have always dreamt of starting in a relationship with a beautiful Latin woman, now have the opportunity to do so on LatamDate. 
Most people would agree that finding true love isn't easy to do. You can go through what seems like an endless amount of trial and error until you find someone you're compatible with. This often leads to singles becoming burnt out and settling for the bare minimum. Thanks to online dating, singles don't have to toss out their relationship expectations. They can find their perfect match with just a click of a button. 
The dating site LatamDate is a leading international dating site that helps singles from around the world connect with Latin American women. LatamDate is composed of verified and quality Latin women who are ready to get back into the dating world. Men who have always dreamt of getting into a relationship with a Latin woman now have the chance. 

Since its launch in 1998, LatamDate has connected millions of singles to find their ideal partners and develop healthy relationship habits that will help them in the future.
LatamDate's overall mission is to provide members with a safe, easy-to-use, and professional platform and services. Singles can join LatamDate and enjoy its cool features and a dedicated team with peace of mind. The LatamDate team understands how stressful dating can be so it works diligently to ensure members get the most out of their experience. 
"I believe LatamDate is 100% worth being in the top-three list of the best Latin dating services," said dating expert, David Wygant. "It's all about such things as the assortment of messaging tools, the quality of profiles, and the quality of customer support here."
Meeting Attractive Singles From Latin America
Back in the day, it was rare for singles to date other people from across the world. With the advancement of technology, LatamDate makes it possible for relationships to build all over. The LatamDate team said that most of the Latin American women on the site are attractive. They described them as women who have beautiful caramel or olive skin and are physically attractive with curves. 
For those men who value having a beautiful partner who is also smart, LatamDate is the right place to date. The team shared that the women on the site are just as smart as they are beautiful. Singles on the site come from all parts of the world and from all walks of life.
As a busy single, it's hard to date from time to time. You get so caught up in work that you forget to make time to go out and date. That is why using helpful dating sites like LatamDate can help you save time to find your perfect match. Instead of having to go bar hopping, singles can hop online and start a conversation.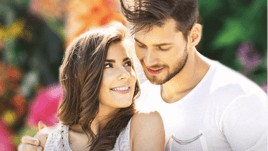 "I feel very lucky that I joined LatamDate, and I got the chance to find my lady. She is so sweet, caring, and beautiful. I think we are a good match and we will be successful," said David, a LatamDate member in a testimonial. 
After establishing themselves in their careers, most of the men on the site said they join because they want to find a Latin woman who wants to get into a serious relationship. Lucky for them, the Latin women on the site are just as committed as they are in the whole dating process. According to the LatamDate team, "Those girls are hot-tempered and passionate, prefer to express themselves emotionally."
Efficient Communication Tools For Relationships to Grow
For a relationship to grow, a couple must learn how to communicate with one another. According to Better Health Channel, learning how to communicate with your partner is an essential part of a healthy relationship. Most relationships lead to divorce because couples don't know how to talk to one another. 
"All relationships have ups and downs, but a healthy communication style can make it easier to deal with conflict and build a stronger and healthier partnership," said the Better Health Channel. 
To ensure that members have an excellent experience, LatamDate offers cool chatting features that allow members to establish healthy communication skills from the get-go. Singles on the site can determine whether they are compatible with a person just by the way they talk and interact with one another. By using LatamDates features, members can see a glimpse of their compatibility and determine if there is something worth pursuing. 
LatamDate's features include EMF Mail, Chat, CamShare, Video, Gifts, and more. All of these features available can be used to build a genuine relationship. Singles can schedule a nice first date through Video and see each other on screen. The LatamDate team encourages members to get creative and feel inclined to be expressive on the site. 
There is no one right way to do online dating, but the LatamDate team said that one key tool is for members to communicate what they want or need out of a relationship. That way, singles can bypass any confusion and date people who share the same goal they have. 
"Our instant messaging service brings you closer together than ever before. Chat in real-time using text and emoticons, or even send voice messages. It's fun and romantic, and translation is available if needed too!" said the LatamDate team. 
LatamDate: A Premium International Dating Site 
LatamDate is a safe dating site with a dedicated team and an advanced fraud-prevention system. Singles don't have to worry about running into an endless number of scammers because they are protected by GoDaddy and McAfee — the world's leading certificate authorities.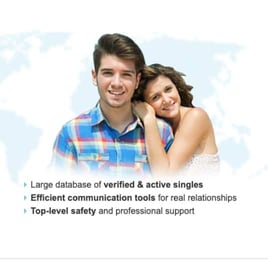 International dating can sound too good to be true at times, but LatamDate reassures members that they are getting the real experience. But how do you safely use an international dating site? You follow the community guidelines and practice safe dating tips. LatamDate has established a dedicated client protection policy to share insightful tips for couples.
LatamDate continues to grow in numbers as the years go by. Singles are appreciating the dating sites' services, helpful tips, and fun spaces to be a part of. 
"I am a lucky woman since I found my soulmate on LatamDate. We both work hard to learn each other's language and culture to make this relationship work well. I hope you find happiness too!" said Maria, a LatamDate member in a testimonial.