The Scoop: Fitness is at the core of a lot of peoples' lives. Sharing this passion with a lover or friend is a great way to connect and bond. The Datefit app prioritizes fitness and helping people find meaningful relationships and friendships in a healthy way. Going to the gym just got a whole lot better with the Datefit team by your side. By representing a diverse community of people, Datefit inspires singles to connect with people who are just as motivated to incorporate fitness and health into their daily routines. 
Staying active and going to the gym was never my forte – I'm a couch potato kind of gal. But certain things, like the gym, you just can't avoid if you want to stay healthy! Once my friend dragged me to the gym with her to lose the extra weight I gained from college, I realized that working out wasn't such a bad thing. I don't know if I was motivated because I finally had an accountability partner or because I was finally able to show off the cute athletic attire I had hidden in my closet. Whatever the reason, fitness became a part of my lifestyle i.e. a part of me after that day . 
Fitness is so much better when you can share it with others. It's important to find a community that will encourage you on your health journey. Those fitness lover singles ready to mingle can join the Datefit app to find a lover or friend.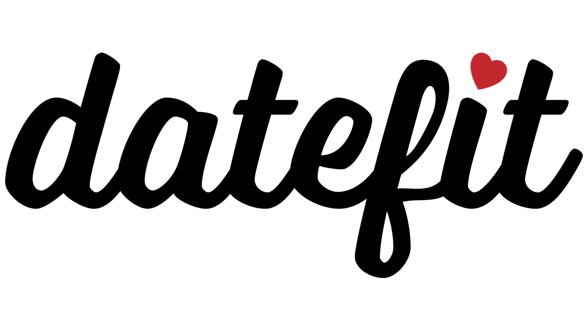 The app launched with a celebratory three-day 3,000-person cruise with 400 fitness influencers and athletes in attendance. They traveled from Miami to the Bahamas and enjoyed fitness classes, exercises, and seminars along the way.
Datefit was created by entrepreneur Steve Macecevic. Steve told us that his journey in creating Datefit was a mix of trial and error. His passion for connecting people helped motivate him along the way. The Datefit team continues to think of new fun ways to keep their members engaged in the fitness community. Steve said you must take on the entrepreneurial spirit and remain persistent to stay on top in the dating industry. 
"The ones who are successful just don't give up. Nothing in life is ever easy, especially this stuff. It's a crazy industry with so much competition. You have to put your heart and soul into it or it's not going to work – and that's what we've been doing," Steve said. 
Building Genuine Relationships at the Core
Getting fit and finding out new healthy lifestyle tips is part of the experience of using the Datefit app. But it doesn't stop there – the app isn't just about fitness. Datefit is on a mission to help singles build genuine relationships with friends and lovers. Not only will you be strengthening your body when using the app, you'll be strengthening your relationships skills as well. 
How do you mix fitness with creating new relationships? Datefit prides itself on being more than just the average swiping app. Datefit supports the fitness community in the app and outside the app. Steve told us that real-life events are a big part of bringing people together in a meaningful way. 
Datefit has partnered with 37 fitness locations in Florida and Atlanta that host a ton of community events. Steve told us about a rooftop pool party happening on April 23rd in South Florida. The event will include a fitness class, an open bar, and a lot of athletic people to chat up. Members who want to stay updated on the latest events can follow Datefit to be notified about what's coming. From fitness influencers to local gym rats, singles can get excited knowing that there is always someone new to meet.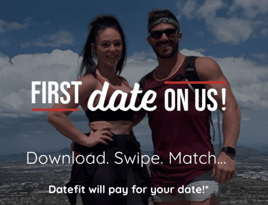 "I just moved from Florida to California and the majority of my friends live 3+ hours away from me. The Datefit app has made it so easy to connect with like-minded people in my area!" Natalia Rosemary said in a review.
A lot of fitness singles turn to Datefit to find a person who shares their interests and hobbies. With its intelligent matching system, the app helps members find their perfect match in a timely and effective manner. Members can start with a standard membership for just $9.99 and get up to 50 free daily matches. 
On top of all of that, Datefit stands on helping singles find their true love. The app provides a nice incentive for new members by paying for first dates for matches. Members can upgrade to a premium membership to have access to even more awesome features, including unlimited messages, unlimited undos, and daily matches.  
Influencing Connections Through TikTok
It's no secret that social media is a popular outlet to reach people — especially people who don't live locally. Almost everyone has their phone in hand at all hours of the day, trying to keep up with the latest news.  The Datefit team has put its own personal spin on online dating and social media apps by creating a platform designed for a dynamic online community.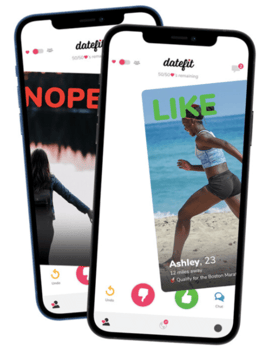 Members can actively go on the app and engage with others on the newsfeed where they can share their daily activities and look at other members' posts. Members can show interest in others by liking posts and photos, which Steve said can lead to the first step towards a new relationship or friendship. According to the DateFit team, the activity feed is filled with positivity, inspiration, and personal expression from the members. It is one of the most popular places to be on the app. 
"The difference is, with Datefit, everyone appearing on your activity feed is looking to meet someone, just like you. You get to see what potential matches are up to in your area, either individuals looking for friendship, dating, or both," Steve said. 
DateFit also uses TikTok to help people make new connections. DateFit takes advantage of TikTok's broad, international audience to reach young active singles. DateFit works alongside other fitness influencers, creators, and movers and shakers to spread the word about the app. 
Datefit has created a college athlete program over the years and with the help from TikTok was able to gain 600 users to promote the program. It also gained 1,200 ambassadors along the way. Datefit has seen a great response among the fitness community online, and the team plans to expand its efforts to reach even more people yearning to find their fitness partner or friend.
Datefit: More Than Just a Dating App
Can you still be part of the Datefit community if you're not ready to jump into a relationship right now? Absolutely! The Datefit team understands that not everyone wants to find a lover right now. Sometimes you just want someone to accompany you to the gym or a yoga class – in a platonic way. That is why Datefit has become known as more than just a dating app.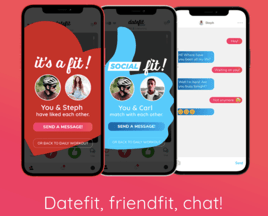 Whether you're trying to date or find a friend, Datefit invites members to explore their options and take advantage of the many resources available to them. Many users have praised the team for adding the new feature: Find Friends Through Fitness. The new feature is tailored to those members who strictly want to find new fitness friends. Just like lovers, the app matches users up with new friends as well.
"Datefit has gone above and beyond with their updates and taking the time to add a "friends" section is SO awesome," said a Datefit member in a review. "I feel like I'm not wasting my time on an app because one of the most important things in my life —fitness— is the common denominator for this app."
We can expect more in the future from the Datefit team. Steve told us that Datefit follows the mindset of quality over quantity. The team is focused on making the user experience more valuable and worthwhile for every user, no matter where they are on their fitness journey. 
"Our focus is on more events, more content, and just growth," Steve said. "Our goal is to populate the major markets. We're never going to have as many people as Tinder on the app, but we want enough quality people on there to make the user experience valuable."