The Scoop: EME Hive's livestreaming feature offers Asian singles a new, dynamic way to connect. Users can host livestreams, or join others to meet new matches or find community and new friends in a fun interface. Livestreaming can make the online dating experience more enjoyable and closer to the experience of meeting someone organically.
Since the start of the COVID-19 pandemic, the demand for quality forms of virtual communication has only gotten greater. Video chat has become the backbone of work, school, and social connection. Social media has turned into the main venue for social interaction with friends. Dating apps have taken over as the way to meet potential romantic partners. 
The online world is the safest and most convenient way to engage in social and romantic networking, but it needs to keep up with what consumers desire.
Excellent dating services often get creative with their communication technology to enhance their users' experiences and their ability to connect. EME Hive stands out as a premier dating app thanks to its technology. As an online dating app dedicated to connecting Asian and Asian American singles in happy, fulfilling relationships, EME Hive has set the standard for genuine live matches in the online dating space.
The EME Hive team has worked hard to change the virtual communication game in dating apps with the livestreaming feature. Having seen the success of livestreaming in dating apps in Asia, the team at EME Hive knew that livestreaming would be a valuable feature to bring to American singles. 
EME Hive is the first Asian American dating app to move into livestreaming, and it has seen great results. Now singles can find the livestreaming community and the forum for connection they find with other dating apps in social media, thus allowing them to create lasting romantic relationships in a safe, fun way.
Other dating sites use video chat features in the matchmaking and communication experience, but EME Hive differentiates itself by continuing to innovate with new, valuable technologies for singles to find love.
Couples Feel Chemistry (Before Meeting in Person)
Knowing if you have any chemistry with potential partners you meet on a dating app can be hard. You can have seemingly everything in common — something that EME Hive's algorithm helps promote — but just miss that special spark. It isn't easy to know if there is a chance of love through texting or instant messaging. 
Livestreaming allows singles to get to know each other in a way that's similar to meeting in person. They get to watch how the other person acts, hear their voice and their speaking patterns. They get to see each other's personality in a way they can't fully know through instant messaging. And most importantly, for a dating site, they get to gauge their attraction to this potential match before even directly video chatting, let alone going on a date in person.
Overall, livestreaming offers a low-pressure space for finding common ground and making new connections that could start as pure entertainment and evolve into something more.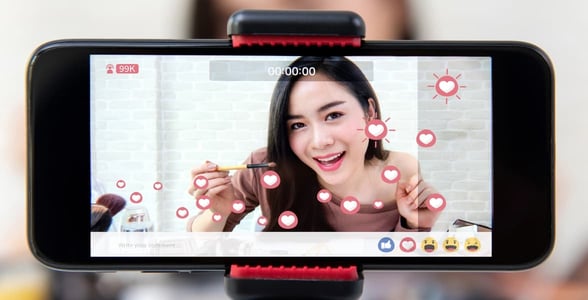 Access to livestreaming can be essential for potential couples who may be starting a long-distance or even international relationship. EME Hive allows singles to connect with others out of their city or country to find the best possible match, no matter the distance. 
Livestreaming helps ensure that the time and financial investment of pursuing a serious relationship with someone far away after meeting virtually makes sense for these couples. That way, potential matches can get over with the "first date" decisions online instead of waiting longer into the relationship.
A Safe Way to Foster Community
The original intent of EME Hive's livestreaming feature was to reduce the issue of fake photos or catfish profiles posted on the site. Many singles worry about this potential issue with dating apps, in which bad actors could trick them into meeting with a person who does not look like the photos on their dating profile. By using EME Hive's livestreaming, singles can talk face to face in real time and essentially vet their potential partners to make sure they're who they say they are.
Even if a match isn't being intentionally deceptive, it's hard to know what someone looks like just by looking at their posed photo. By livestreaming, you can tell not only if a potential match is real but if this is someone that you see yourself being attracted to every day — not just when they're dressed up.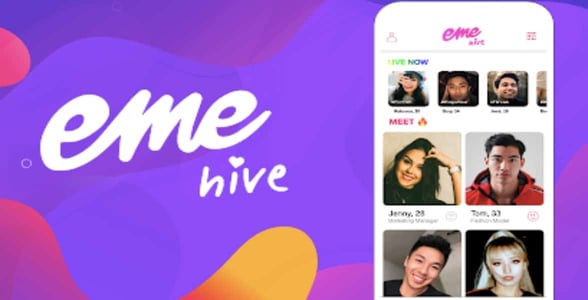 Many singles, particularly women, have safety concerns when it comes to meeting in person with a match they met on a dating app. Dating, in general, can be intimidating, especially when you're meeting a stranger. Livestreaming before a date helps singles gauge how comfortable they would be with that person if they were to meet up in real life. They can see not only how that person looks, acts, and speaks, but also how they interact with a group. 
EME Hive users who join a livestream can engage with audience members on the stream and the person hosting. This can highlight singles who are kind and at ease with others or, conversley, expose the undesirable tendencies of those who are rude in group settings.
Many strong communities have formed through EME Hive's livestreaming — some resulting in serious relationships and others resulting in beautiful friendships. The shared Asian cultural values that are important to the singles on EME Hive are essential for building strong romantic relationships. Still, they're also significant for building solid friendships. And in a global pandemic, EME Hive has become a useful and safe way for Asian singles to find community. 
"Our livestream communities are quite tight-knit," the EME Hive team says. "Anytime anyone jumps into a livestream as a new or returning user, our livestreamers and fellow viewers are extremely welcoming."
Integrating Video Can Help Form Lasting Relationships
Dating apps can be a wonderful place to meet new people and, if you're lucky, find a relationship that lasts a lifetime. With livestreaming built into its site and app, EME Hive maximizes the chances for singles to find love as they take full advantage of the latest technology.
Many couples have found love through livestreaming on EME Hive. Binh and David found each other through livestreaming and left a touching testimonial. "The very first time I joined David's stream, I didn't get a good impression of him. The second interaction, when he joined my stream and actively spoke to me, only made my idea of him worse," Binh said. But then, she gave him another chance. "We began conversing and my idea of him changed drastically. I was drawn in."
Without livestreaming, Binh and David would never have met, and certainly would never have started a relationship, given Binh's poor first impression of David. But much like meeting an acquaintance multiple times before hitting it off in person, the two were able to engage with each other numerous times through their livestreaming community.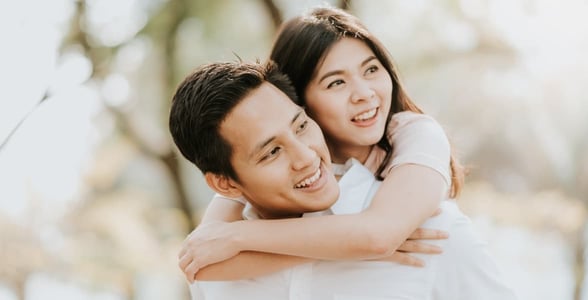 In many ways, livestreaming allows for the more forgiving, natural flow of companionship one typically finds when pursuing a relationship in person. With less need to make a quick value judgment on a potential partner; singles can get to know each other over a more extended period in the comfortable setting of their livestreaming community.
EME Hive's commitment to forming lasting, culturally bonded relationships heightens the community and camaraderie singles find through livestreaming in the app. The technology makes connection possible, and the team's core mission connects the right people. 
The singles at EME Hive have fun with livestreaming, but, ultimately, they share the same goal. "Our users are with EME Hive to make genuine meaningful connections, and have shared cultural values," the team says.