The Scoop: Many singles are tired of searching for love on dating apps and platforms. Agape Match aims to disrupt that dynamic by providing a personalized alternative. Fourth-generation matchmaker Maria Avgitidis and the Agape Matchmaking team work to understand each member before introducing them to compatible partners. And singles who sign up with Agape — which means love in Greek — are more serious about building a committed relationship than those who only use dating sites.
Many singles rely on online dating to meet new people, and research backs up that it can work for a lucky few. According to the Pew Research Center, 12% of respondents found their spouse or committed partner on a dating app.
The study also revealed that 30% of singles had used a dating app, but online matches aren't always the best way to find love — especially for women.
"Americans who have used a dating site or app in the past year say the experience left them feeling more frustrated (45%) than hopeful (28%)," the Center reported.
Women under 35 often feel unwelcome or unsafe on dating platforms, and 60% of surveyed women aged 18 to 34 reported that someone they met on a dating site continued to contact them after they said they weren't interested.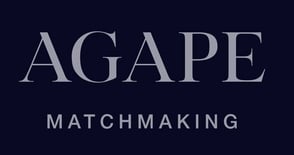 Those are some reasons many women turn to Agape Match for a bespoke, refreshing alternative to online dating.
"Matchmaking is good for people who value their time and sense of privacy," said Maria Avgitidis, CEO and Matchmaker at Agape Match. "It can be hard to focus on what's important to you and what a matchmaker does well. I'm your surrogate friend in this process, and I'm vetting people on your behalf."
Matchmakers offer a much more holistic service than dating sites. They enjoy getting to know their clients and plan meetings between singles who will likely hit it off. Some even say they have a sixth sense after years of matchmaking — an innate ability that can't be taught or learned. When they meet someone new, they may know that person will be a strong match for one of their clients.
Matchmakers at Agape Match have extensive experience helping clients find the right partner for satisfying, long-term relationships.
Matchmakers Give Feedback & Hold Singles Accountable
Maria is a fourth-generation matchmaker and host of the "Ask a Matchmaker" podcast. She is committed to her clients and has an innate ability to pair singles.
Her team includes additional two matchmakers and three support staff, and together, they take care of the company's clients. Agape Match clients are a select group as Maria and her team only work with 12 singles at a time. Other matchmakers may work with 30 or more clients, each, regularly.
The matchmakers work together until all three greenlight a match together. Many Agape Match clients don't understand what they've been missing until they start working with the matchmakers.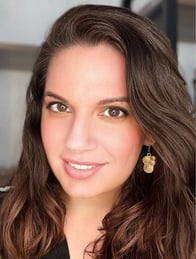 "I don't think people realize how important it is until they do it. You have to think about this as a job because who you marry has an impact on your lifestyle, your emotions, and your mental health," said Maria. "All are highly affected by who you choose to be with, so I don't think it should be taken lightly."
In addition to matchmaking, Agape Match offers a coaching program for women. The program relies on intensive group coaching through the Slack platform and in-person retreats.
"It's a supportive system. We want you to have a great dating experience, learn about compatibility, and fix your picker. Your one-on-one program also includes online dating management," Maria said.
The team created a Dating Refresh program that curates online dating profiles and matches, and offers one-on-one time with matchmakers and group coaching.
Clients Meet Highly Compatible Partners
Maria gives singles advice about how to conceptualize dating and coaches her clients on being more open to finding love.
"If you're dating, you need to have a positive dating mindset, a mindset of abundance and not scarcity. Approach every date as, 'I'm just one person closer to my person,'" she said.
Maria suggests clients not use the first date to determine whether they're going to marry the person or even whether their values align. Instead, the purpose of a first date is to land a second date. She said that, if singles stress too much about a first date, they're doing themselves a disservice.
She also said she doesn't think online dating is a waste of time — it just doesn't work for everyone.
"People are experiencing a lot of dating fatigue. They may act a bit more flaky because they can swipe on someone else and because no person can hold them accountable, like a friend," she said.
Matchmakers eliminate many of those behaviors because they ensure their clients only meet quality partners. The process also addresses two common problems with dating online: connecting with unserious users and having someone to talk to about the date.
Knowing a potential partner is compatible also helps singles on first dates relax and let the chemistry come naturally instead of putting more pressure on themselves.
Agape Match Professionals Lay the Groundwork for Love
Many of Maria's clients are busy professionals who wouldn't date online. Her client list includes doctors, CEOs, CTOs, and even the occasional celebrity.
"I took on a celebrity and asked him, 'How are you dating?' He said more women tend to DM him. So I said, 'Women are chasing you for your celebrity and know you because of who you are publicly,'" she said.
Maria said she doesn't care about her clients' fame. Instead, she considers their values and lifestyles and doesn't mention the client's notoriety when setting up the first date.
Maria and her team also coordinate both the first and second dates. That removes any awkwardness that may follow early meetings, and singles only need to show up.
After each date, Maria's team asks both parties about the experience. Sometimes, clients are doing things they're unaware of, and the Agape Match team can help nudge them in the right direction.
"I asked a client, 'Why do all these women say you're burnt out? He said, 'After work, I'm really tired and can't focus.' So, his dates needed to be on the weekends," Maria said. "I've had clients who didn't realize they don't ask questions on dates. You want to set them up for success."
Maria said she believes that if someone is thinking about hiring a matchmaker, they should do it. She suggests carefully researching potential matchmakers until they find the right fit.
"Ask around and look up the social feeds of matchmakers. See what they're involved in, their brand identity, and how they're attracting new matches," Maria said.
She also said many of her matchmaking clients have a different mentality than singles on dating apps do.
"You have people who want to join the database, and that comes from a place of believing in the magic," Maria said. "If I were hiring a matchmaker, I'd think about which matchmaker already knows the person I'm looking for."