The Scoop: Some singles struggle with dating because they lack the proper guidance or knowledge, and a professional dating expert can help fill that gap. By offering the support and real talk of a best friend, The Professional Wingman coaches single men into winning a date with the girl of their dreams. Men who want to change their relationship status from single can take advantage of the dating techniques and advice from The Professional Wingman, which has helped thousands of men find love. 
Breakups are never fun, especially when you're not the one initiating the breakup. Coming out of a bad relationship can leave someone feeling like love is not in their favor. Obviously, Cupid is unpredictable. But according to the playful coach and founder of The Professional Wingman, Thomas Edwards Jr., anyone can find true love — it's just a matter of time, practice, and the right mindset. 
While in college, Thomas said he had his fair share of heartache from breakups he never saw coming. The breakups left him distraught and confused about the role that love played in his life. A self-described hopeless romantic, Thomas said he always wanted to be in a fulfilling relationship. But it wasn't until he went on a self-reflection journey that he said he discovered the meaning of human and social interaction.
Thomas took advantage of his singleness and studied books such as the "Seven Habits of Highly Effective People" by Stephen Covey to better understand himself and how to be a better partner. Understanding his personal communication style prepared him to talk to just about anyone. Friends and even strangers started to notice Thomas's charisma and desired the same skills to find love.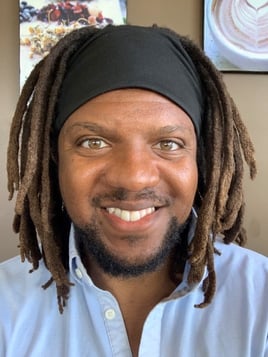 After successfully playing the role of a wingman for his friend, Thomas decided that it was time to share his knowledge with the world. In 2009, The Professional Wingman started on a mission to help single men improve their social skills, confidence, and conversational techniques. 
Thomas would go on dates with clients in real social settings to help in any capacity he could. The Professional Wingman made dating not as scary by sharing advice on everything from how to approach a woman to how to order drinks. And after the date, Thomas told us that he would debrief with the client to discuss what had worked and what hadn't worked.
By pointing out things that the client may have not noticed, he could help them learn and improve on future dates. 
"When you're in the moment you're afraid of rejection and nervous of things being awkward. So it's nice to have someone on the outside to point out how things are going. It allows them to be more aware and learn how to be more present with how they're showing up," said Thomas.
Turning Broken Hearts into Whole Relationships
Healing is not a linear process but rather an upward spiral. There's no timeframe or expiration date on how long a person will deal with a broken heart. The best a person can do is actively work toward finding peace to obtain healing. The Professional Wingman serves as more than a liaison to secure dates but also helps clients find inner healing and develop self-awareness.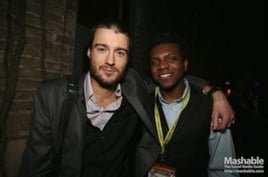 Thomas told us that being able to heal people so that they can date is rewarding in itself. From his experience, he learned that entering a relationship not healed leads to chaos and unproductivity. He advised that to date successfully, a person must find healing within themselves and that's what they work on at The Professional Wingman. 
"The end game is not just the relationship, that's only the beginning. We're spending so much time to get you in your relationship, but the skills that you're learning to get in the relationship is what will help you stay in a relationship," said Thomas. 
Clients say they feel appreciative that Thomas also serves as a life coach. Thomas said that some of his favorite success stories come from men who went through heartache and found clarity at the end of working with him. 
One particular client was scarred from a divorce — leaving him emotionally and physically in shambles. Thomas said he decided that the best route for him was to first work on discovering his personal style. He helped him understand his communication and grooming style. As a result, the team was not only able to help him find a wife but improve his health and career path as well.
"The beauty of Thomas' approach is that it is not just about meeting women or even awesome pickup lines. Rather, his approach is grounded in who you are and want to be," said Andy, a client from The Professional Wingman, in a testimonial. "From there he helps you unlock what has always felt like the mystical black box of meeting people and dating. It's a transformative and holistic approach that'll impact all facets of your life."
Securing More Dates Than Ever Before
The Professional Wingman has a 5-step game plan for clients to start with to get more dates, create real chemistry, and find a long-term relationship. Clients can schedule a 45-minute coaching session with Thomas to see if The Professional Wingman is a good fit. 
In a world where initiating conversations can be intimidating, it's helpful to have someone there to prepare you. Thomas shared that from his research he noticed that guys have a hard time securing dates with women because they struggle with three factors: their approach, listening skills, and social intelligence. The Professional Wingman supports clients in these areas to help them secure a quality date. 
Thomas said that one of the biggest problems that guys tend to run into is overthinking the best pick-up line to use to approach a woman. At the end of the day, women don't necessarily pay attention to the first line a man says but to their interaction. That's why Thomas advises his clients to pay attention to how they will interact with a woman.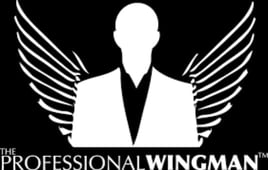 "Be more observant instead of trying to figure out what to say. The more context you pick up, the less you have to say. It doesn't matter what you say, just make sure you say something. And if you can't think of something to say, just go say hi," Thomas advises. 
Confidence is another key component to securing dates. When a person isn't confident in themselves, it can lead to an incomplete mission. Discovering what makes you feel confident in yourself and running with that is important. Or you can always fake it till you make it, like I often do. 
Thomas told us that he experienced clients who were amazing and attractive people but lacked the confidence and had awkward interactions. 
One client's lack of comfort in himself was preventing him from dating. The team worked together on his approach, but his comfort level didn't change at first. Improvement came when the client learned that he didn't need to take the process so seriously and could have fun with it. He started to take more risks without worrying about the outcome. Thomas proudly shared that this former client is currently happily married with two kids.  
"Clients succeed when they are open and willing to take risks. The process is not going to put you in any harm. If you can trust the process, it will help you produce the results you want," said Thomas. "I feel like those that take action and are proactive get the results they want faster."
The Professional Wingman: The Friend You Always Needed
For over 13 years, The Professional Wingman has adopted the role of a friend for many clients. Seeking professional guidance isn't as intimidating when it comes in the form of friendship. Thomas said that many of his clients view him as a lifelong friend, and he has been invited to many of their weddings. 
Although Thomas retired from in-person coaching in 2019, he is still actively involved with The Professional Wingman. He has created online programs that are divided into three stages: Dating Master Class, Fearless Dating, and Fearless Dating 2.0. The programs model the style of in-person coaching and address the foundation of learning how to approach, flirt, and connect with people. 
Depending on the program, clients get to explore ways to become better lovers and partners. Thomas said he encourages his clients to go into the dating world with honest intentions. Dating is all about being open and putting yourself out there to find a potential partner. 
"Knowledge can take you a long way, and experience is what takes people to the next level. Dating is a number game. It's quality over quantity. It's more about developing the experience in certain environments so that you become super comfortable and successful," said Thomas.