The Scoop: Dating and relationship coach, Megan Weks, knows how difficult it is for women to find love — especially if they're over 40. As founder of Manfunnel, a coaching service, Megan helps women overcome biases, bad habits, and negative self-perceptions of themselves to better prepare them for a long-lasting healthy relationship. If women want healthy relationships – at any age – they should understand how their past heartbreaks influence the way they date and identify the relationships they want. In this article, Megan offers tangible advice for single women who are looking for love. 
As a dating and relationship coach for women looking for love, Megan Weks, founder of the Manfunnel, has seen the discrepancies between genders when it comes to romance and relationships. 
Women tend to have more serious intentions for dating: They want to experience love and get into a committed partnership. This, in turn, gives the smaller number of men searching for a similar level of commitment in a relationship the belief that they have an almost unlimited choice. 
 "If you're a man looking for love, there are a plethora of incredible women available to you; men are spoiled for choice," Megan said.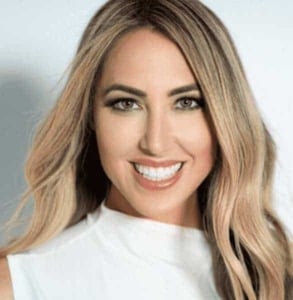 Because of all of the choices men believe they have, she argues, they gate-keep relationships, which, in turn, puts women on the offense. 
She also suggests these dating difficulties are exacerbated in certain places, where there are more single women than single men. In the 20-to-34-age category, there are more single men than women in most cities, meaning that younger women can afford to be selective (except maybe in New York City where there are more than 200,000 more single women than men, in absolute numbers). 
"But as we age, single life starts to skew more toward men. By ages 35 to 44, the odds for men and women across metros are essentially even. But, by the time we reach 45 to 64 years of age, many more metros have a greater share of single women than single men," explained Richard Florida for CityLab. 
On the East Coast, too, there are far more single women than single men, though West Coast cities have more single men than single women, on average.
Megan suggests this demographic disparity may make men pickier about the women they pursue. In turn, it could make women more defensive and less selective, like they have to prove themselves or take whatever man they can get. 
How can women of any age or location value themselves and find partners worth dating? Megan shares what she has discovered after years of coaching. 
Traps that Make Dating Difficult
One of the most significant missteps that Megan sees her clients make is that they put too much weight and excitement onto a certain person before the relationship has legs. They often become overly attached to someone they only know online.
"Women fall into a trap I call The Black Hole of dating, where they find someone to chat with online and spend about two weeks getting 'close' to the person before even meeting them," she said. 
Specifically, they get their hopes up, and if it ends up not working out, they feel as disappointed as if they had been dating this person.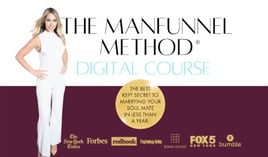 Megan suggests women take a different tack by assertively moving the dating process forward to meeting in person. She told us she doesn't think women should get too excited about any potential match they haven't met IRL. 
"I even tell my clients to manage their excitement with all their possibilities until they know they've found their forever guy," she said. 
Another trap that sometimes ensnares her clients is when they're too particular about the kind of man they see themselves dating. They might imagine he will look a certain way or have a particular job, and won't consider others who don't fit this preconception. 
"I love to introduce women to exploring more kinds of men, opening up their criteria a bit while they practice becoming better daters. A first date is an opportunity, not a promise, so loosening up expectations and criteria takes the pressure off and makes everything more fun," Megan told us. 
If single women are interested to know what other types of pitfalls they should avoid in dating, they can enroll in The Manfunnel Method Digital Course. 
Women Can Date Again by Being Open and Intentional 
Many women feel intimidated when dating, especially if there are more single women than men in their cities. How can these women feel more hopeful on their quests for love? 
"Overall, if you want to stand out amongst the sea of other women, I urge you to find a mindset that will help you to create more options and make an impact on the men you have the opportunity to meet, giving you a higher chance of creating that spark of interest," said Megan. 
If women have a focused mindset, they can keep going even if they're not finding anyone with whom they click. 
To develop a more positive mindset, Megan asks her clients to consider how their ego and limiting self-beliefs are holding them back. 
For instance, she tells her clients to consider how their subconscious may be blocking them. Are they experiencing a scarcity mindset that may lead them to sell themselves short to any available man? Or are they so self-conscious they believe that they'll never find love again?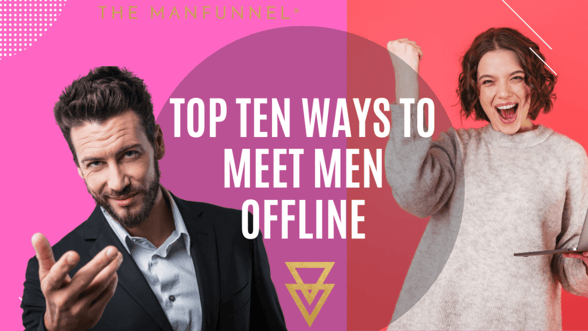 "Your ego may be standing in the way of your ideal partner because of an unresolved block around worthiness, but with developed skills around mindset, you find yourself open to so many new experiences, the subconscious fear is gone," said Megan. 
Megan suggests many women can transcend their limiting beliefs with coaching. 
"The best strategy truly is to figure out what is holding you back and make adjustments. We all sit in our blindspots, so finding a coach to guide you will be extremely helpful," she said. 
She and her Manfunnel coaches offer techniques, understandings, and practices that help clients think more positively about themselves and what they have to offer partners. 
Post-Pandemic Dating Trends 
The pandemic has changed dating and romantic relationships forever with a move toward "intentional" dating. Both men and women are moving away from casual hookups to find more committed, serious love. 
What does Megan want singles and couples to take from the pandemic? 
For one, she hopes they recognize what healthy love looks like — and to walk away when things aren't right.  
"I want people to be able to speak freely about their wants, needs, and desires in love and life. I want to see reasonably priced communities built for single people of integrity who want to build healthy love so it's not like searching for a needle in a haystack," she said.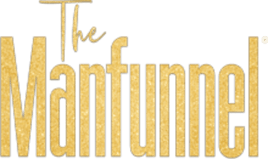 At the same time, she wants to see women breaking the cycles that keep them falling for the wrong guy, over and over again. 
She's also hoping singles become more honest about who they are and what they want. 
"There is a level of truth and transparency that's missing from the dating process that will make everyone's lives easier. It doesn't have to be so difficult out there. Get support on your dating process and relationship skills and watch love unfold for you," Megan said. 
Some of the steps women can learn through coaching are how to message potential dates, be more vulnerable to make deeper connections, and stay grounded, among other strategies. 
Megan said that if she only had one piece of advice to offer her clients and single women in general, it would be this: love yourself. 
"The number one, best strategy for dating is to know and love yourself. I know that sounds over-simplified, but consider the fact that women choose; they do," she said.