The Scoop: Many women feel hopeless when their relationships start to falter, but with the help of relationship expert and author Laura Doyle, they can get back on track. Laura has made it her life's work to "end world divorce" and empower women to find intimacy in their relationships. Her Six Intimacy Skills teach women the tools they need to reconnect with their partners, with or without their spouse's conscious efforts.
Hitting a rough patch in your relationship or marriage can make you feel like it's the end of the road. If you have been struggling to connect with your partner, you may feel that there is no way to get back what you have lost. The person and relationship you once cherished seem to be gone. Friends and family may encourage you to throw in the towel, even when you still want to work through your issues.
Laura Doyle has been there. Her marriage had started to fall apart. She and her husband alternated between fighting and avoiding each other. She felt like he was more interested in watching television than connecting with her. 
The couple went to see a therapist who eventually told them their relationship was over. There was no changing Laura's husband, and it was best for her to get a divorce and move on.
But Laura wasn't done with her relationship. She felt discouraged, but she still wanted to try to make it work. As a last-ditch effort, she started talking to her female friends who had been happily married for at least 15 years and asked them what their secrets were.
She started to follow their advice. And suddenly, the man she loved was back. "I remember I came home one day, and his face lit up because he was happy to see me again," she said. "And that had been gone. So I thought, 'Wow! This is working!'"
Laura went on to write her newfound knowledge in several books dedicated to helping women save their relationships. Her first book "The Surrendered Wife" certainly made a splash with its pointed advice.
"When Dateline did an investigative report about these methods, that book shot to #1 on Amazon and became a New York Times bestseller published in 19 languages in 30 countries," Laura said. "Thousands of women heard about my books or saw me on The View, The TODAY Show, or Good Morning America and reached out to me for help. Twenty years later, thousands of women worldwide have used my proven framework in their relationships with great success."
Outlining Core Intimacy Skills
Laura's teachings rely on women following her Six Intimacy Skills, a series of teachings focused on restoring intimacy, trust, and love to a faltering relationship. After her conversations with women in successful relationships, these teachings became the baseline for her philosophy. Laura put these skills into an easy-to-follow, practical framework that has worked for many married women.
"If you want to keep your family together, and you're tired of fighting, then it's probably because no one has ever taught you The Six Intimacy SkillsTM," Laura said. "These are the practical skills that I gathered from women who had happy marriages. These are the behaviors that actually work, and anyone can learn them just like learning to make an omelet or drive a car."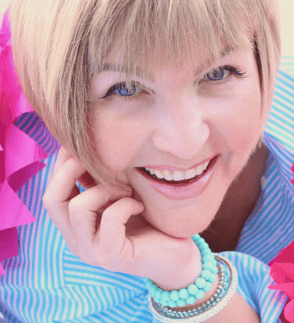 Laura said she believes that The Six Intimacy Skills complement women's natural gifts of femininity and emotional grace. While some may see these principles as being essentialist, Laura said she has found them to be the best ways to guarantee happy relationships and marriages. "It's crazy to me that these skills aren't taught in schools because strong, happy marriages are SO important for strong families and strong communities," she said. "The world needs more people who prioritize a happy relationship because it matters!"
Laura created The Six Intimacy Skills early in her career,but  she continues to revitalize them in her work. Her latest book, "The Empowered Wife: Six Surprising Secrets for Attracting Your Husband's Time, Attention and Affection," outlines and redefines the skills for modern readers. The book is set for release in January 2023.
"In December, we are celebrating over two million downloads of the Empowered Wife Podcast with The Man Panel Series, where I'll be interviewing the husbands of women who applied The Six Intimacy Skills in their marriages and how it changed the culture in their homes," Laura told us. 
Plenty of Resources For Working Through Your Struggles
Laura has dedicated her career to spreading her message to women who want to save their marriages. In addition to writing several books, Laura created "The Empowered Wife Podcast" to inform and inspire women in committed relationships and marriages. Laura interviews many guests who have embraced her relationship skills and used them to better their lives.
"The Empowered Wife Podcast is full of inspiration, hope, and actions for anyone wanting to make their marriage last and thrive," Laura said. "Every week, I interview someone who has saved their marriage, and they describe how they did it, the exact steps."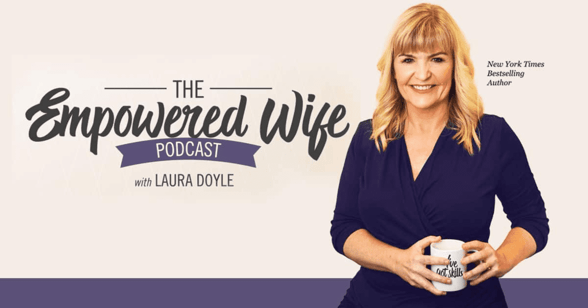 When your relationship or marriage starts to crumble, you may feel like there is no clear solution to fix what's broken. You're probably overwhelmed and unsure of what you could possibly do to set things straight. But Laura said she believes that transformative change is always possible – you just need clear directions. 
"The Adored Wife Roadmap" speaks to women who want a straightforward and practical guide to help get their marriage back on track. The roadmap "gives an overview of The Six Intimacy Skills and also the three most common mistakes women make trying to get their husband's attention and affection," Laura told us.
But, of course, women who want a full exploration of Laura's teachings should check out her books. In them, you'll find concrete tips on how to apply her ideas and personal, real-life examples of intimacy skills in practice.
Laura Believes Any Relationship Can Be Salvaged
Over 15,000 couples have saved their marriages by following Laura's advice. While their problems and the severity of their issues varied, Laura's work was able to help them all make a positive difference. Laura said she believes that no matter the issues you face in your relationship, there's a way to work through them. 
"I've been inspired by thousands of students who were in these challenging situations and decided to stand for their marriages because deep down they still loved their spouse," she said. "What we see again and again is that they are able to truly transform the situation–not stay stuck in untenable situations, but heal their marriages and make them playful and passionate again!"
That's not to say that saving a relationship won't take work or that staying in an unchanging, bad relationship is the answer to your problems. But in Laura's experience, relationships can always change for the better.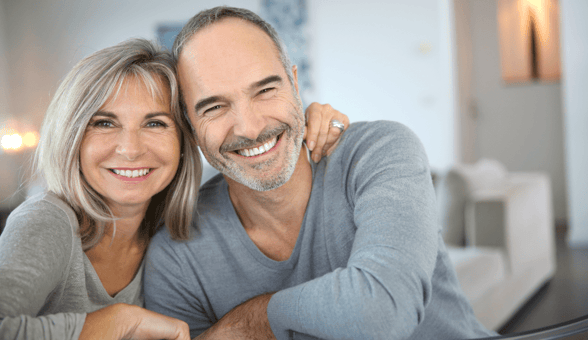 Laura told us about one of her readers, Kathy, who used The Six Intimacy Skills to change her life. Kathy was a successful CFO and applied the financial principles she used at work at home. But when she tried to control the finances, her relationship took a hit. She and her husband had begun sleeping in separate rooms, and she was seeing a therapist on her own to talk about her marital issues. 
After reading Laura's book, Kathy had an epiphany. She realized she was being too helpful with finances. So when her husband asked her for help picking a phone plan, she told him that she trusted him to pick the plan. 
"That night, he put his hand on her shoulder and said, 'You were so nice tonight!' and she felt the ice between them melt," Laura told us. They slept in the same bed that very night." Immediately after, Kathy began working directly with Laura and has continued to improve her relationship.
Laura describes the goal of her work as ending world divorce, and she believes that when women implement intimacy skills, that's truly possible. "Women can fix their relationships without their man's conscious effort so that they feel desired, taken care of, and adored again," she said.