The Scoop: When singles look to hire a matchmaker, few aspects are more important than the firm's track record. Tammy Shaklee, Founder of the LGBTQ+ matchmaking firm H4M, delivers the experience and successful history her clients desire. The firm caters to an underserved community of eligible singles ready for serious relationships, and Tammy finds inspiration in facilitating so many successful love stories. The H4M team does what it takes to find compatible partners for clients, from providing extra coaching to encouraging people to broaden their searches.
As online dating fatigue hits busy singles throughout the nation, many turn to matchmakers to help them find love.
Some singles may hesitate to go all-in with a matchmaking service. They may question if paying for a professional matchmaker is worth it. No firm can guarantee success, of course, but some have experienced teams and tremendous success rates that can set a newcomer's fears to rest.
Tammy Shaklee, the Founder of the LGBTQ+ matchmaking firm H4M, said the first thing many new clients wonder is: How does matchmaking even work?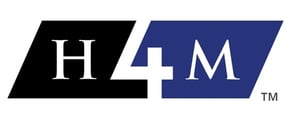 Tammy has been working in the dating industry since long before the COVID-19 pandemic dramatically changed the landscape of love. She said she encourages her clients to stay open about the process and receptive to the experiences that a matchmaker offers.
That can be challenging for some people, especially those in the LGBTQ+ community, who face unique challenges in the current dating scene.
"I encourage all singles to open their mind, their heart, and to have a positive attitude in believing that their special someone is also seeking them," Tammy said. "I want every unique single to realize there are other educated, healthy, accomplished, kind, giving, loving, caring, and compassionate people also seeking a committed relationship."
Tammy has seen many success stories with a diverse range of clients over the years. She said the positive feedback has shown that matchmaking can be effective and rewarding for everyone involved, and she shared some of her favorite matchmaking success stories with us.
The Best Matches Often Start With an Open Mind
Tammy's first successful match was between two bachelorettes who both wanted a committed relationship. The only issue was that they both only wanted to date people who lived in the same town. Tammy knew that the pair would get along famously, but they lived three hours away from each other.
One woman had two homes in two states, but she wanted to keep her home base. The other woman moved to the United States as a musician and decided to create a life in another city. Tammy initially honored their requests and set them each up on a few dates in their respective towns.
But neither found the right one close to home.
"I convinced each of them that a 1.5-hour drive for lunch to meet halfway was reasonable if this could be their forever partner," she said. "That lunch sealed the deal. They have been together ever since, with a feedback call asking for their memberships to be put on hold."
Today, the ladies enjoy all three homes and co-parenting a blended family that includes a teenager.
The key is getting the clients to compromise on the arbitrary boundaries they put on themselves for finding love. Another of Tammy's favorite success stories comes from two ladies in their 60s. They lived on opposite sides of the country, but they were both willing to move if it meant finding the love of their lives.
"After a long-distance Zoom introduction for a home happy hour, each visited the other's respective city to experience the lifestyle and meet their friends," she said. "They agreed to move together to the one home they could enjoy while preparing to retire in the city of their dreams in Arizona."
They just got engaged on Valentine's Day, Tammy added.
Extra Coaching Helps Singles Prepare For Love
Working with a matchmaker is a much more bespoke experience than searching online for dates. Matchmakers are professionals in the dating industry who understand that singles often think they're ready for a relationship when they aren't. In those situations, coaching can make a big difference.
Tammy said she worked with one bachelor who had a routine of leaving work and going to the same bar for a drink with the same straight gal pals. Tammy encouraged him to find new places and create new habits to gain confidence and meet new people. Another bachelor needed help finding quality introductions and a willingness to look past his political leanings. Tammy saw an opportunity with someone else who said they were looking for a committed relationship with the ultimate goal of marriage.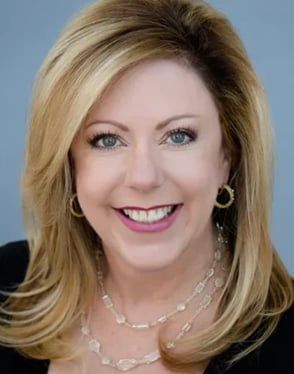 "They are happily married today, respect each other's political differences, and together they rise as an exemplary couple, working from home and supporting each other through the pandemic," she said.
Perhaps the most challenging part of finding a relationship is that it may require singles to step out of their comfort zones. If clients are willing to broaden their ideas of compatibility, they may find a partner who brings them more joy than they ever thought possible.
Dating is a journey with all kinds of potential outcomes, and Tammy is clear-eyed about the fact that a matchmaking success story doesn't always have to end with finding the perfect partner for a lifetime. Many of Tammy's clients do fall in love, but that isn't all they can gain. The experience of working with a matchmaker like Tammy can lead to clients understanding themselves much better and knowing what they want — which is a valuable asset regardless of relationship status.
"When I realized I could serve an underserved population of LGBTQ singles with this service, I leaned in with objectivity, diplomacy, and compassion," Tammy said. "I wanted gay and lesbian singles to feel heard, understood, and the true desire from a team of straight allies who help them find love."
Tammy Shaklee Empowers Her Clients to Move Forward
Tammy has also helped clients come out as LGBTQ+ later in life, sometimes after a heterosexual marriage ended. Many have grown children and are ready to enter the next phase of their lives. Tammy and her team of matchmakers provide the help and support they need.
"We meet our clients where they are on their journey and gently talk and walk them through this next stage of life searching for a compatible partner," Tammy said. "Maybe each bachelor is not necessarily seeking marriage, but a true companion with whom to enjoy these later years of life."
One of the firm's older bachelors told Tammy that he wasn't disappointed that he hadn't found an exclusive relationship after being matched with a few potential partners. Instead, he told her the experiences had helped him to grow as a person. He learned what he considers essential skills in a sustainable relationship. At the same time, the experiences helped him let go of unrealistic expectations.
"He calls us often with stories about his progress and experiences," she said.
Tammy said it's a rewarding feeling to know she's helped so many people have good experiences in love. And that success may look different for each individual, she said. She works with many allies of the LGBTQ+ community to bring more love into the world.
"I believe there are those of us with a servant's heart and that our life's work is to serve others," Tammy said. "Those who need to give find those who have a need. That's why I believe matchmaking was a calling for me. I had such a positive experience hiring a matchmaker and eventually meeting my husband."