The Scoop: Singles who love their furry friends often want to know upfront if a potential match will like their pet. FetchaDate is a dating app designed to connect those serious pet lovers. The app caters to singles who love animals, and when they find a date on the platform, they won't have to worry that the person feels the same way about their pets.
Searching online for dog lovers on traditional dating apps can be challenging because the topic of a pet may not come up at first. A dog person may make a a connection with a new person only to find out they don't like animals, and that can be disappointing. When dating someone new, meeting that person's pet may be a dealbreaker. That's why FetchaDate, a dating app for animal lovers, came in to ensure that everyone in the match list is a bona fide animal lover.
Gone are the days when pets lived outside, chased mice, and herded sheep. Today, dogs and cats are part of the family, especially for singles who live alone.
Your pet is something you love, but it's also something you spend money on, which can be hard to explain to someone who dislikes animals. According to the American Pet Products Association, pet owners in the US spent more than $100 billion on treats, supplies, vet care, and other services in 2020 .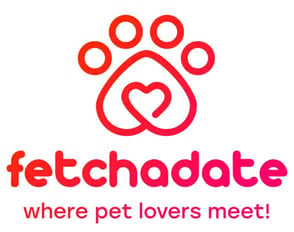 The US is home to more than 60 million single pet owners, and most of them don't want to get in a relationship with someone who doesn't like their pet. Some work from home and spend all day with their furry friends, and when they look for dates, they may want someone who loves animals as much as they do.
When singles log on to FetchaDate, a dating app for animal lovers, that scenario won't be a problem.
Connecting over a shared love of animals is a wonderful way to start a relationship — and pets can even spark plenty of conversations.
When FetchaDate Founder Sheryl Matthys adopted a greyhound, she realized how important her pets were when she met new people. She had moved from the Midwest to New York City, and she didn't know anyone. But as she walked her dog, she discovered how much people love to connect through pets.
"People on the streets actually stopped to talk to me and pet my dog," she said. "From that encounter, I realized the secret sauce to connecting with others is through their love of pets."
The App Launched After Successful Dog-Lover Events
Sheryl used her skills as a former TV news reporter to talk with singles and hear their stories. She organized events just for dog lovers at martini lounges and chic bars throughout the city. She even created a website so party guests could make profiles to find new friends and dates, even if they didn't live in New York.
"I asked people how their pets impacted their relationships, which led to my book, 'Leashes and Lovers: What Your Dog Can Teach You About Love, Life, and Happiness,'" Sheryl said. "At high profile events, I'd interview celebrities and discovered our pets' unconditional love for us no matter how rich, thin, or famous we may be. To our pets, we're all celebrities."
People started asking Sheryl for advice about their dogs, so she became a certified dog trainer. On Valentine's Day 2021, she launched FetchaDate on iOS and Android.
"My mission since has been to help pet lovers fetch love or simply fetch a friend," she said.
Of course, the big difference between FetchaDate and more traditional dating apps is that everyone on the site loves pets. People who love pets also tend to be more family-oriented, and it's easier to connect because both people already have something significant in common.
"Women will say, 'To love me, at least like my dog or cat,'" Sheryl said. "On other apps, they may ask if you have a pet, but it's only one or two questions. We know finding a fellow pet lover is an essential factor."
Allowing Singles to Meet Their Date's Pet First
Sheryl designed the app to make searching for someone special similar to a fun game that puts pets first. It all starts with an introduction by your WingPet.
When users create a profile on FetchaDate, they can upload at least one picture of their pet. That picture is the first thing singles see when they visit the app. If a single is in between pets, that's OK. The app allows them to create a virtual pet. Once users come across a cute furry friend, they have three choices. They can swipe right on the pet to see if they're an instant match. If it's a match, they can start chatting.
If users want to know more about the person who owns that cute pup or kitty, they can swipe up to learn clues about who's behind the furry face. Profiles include interests, personality traits, and an about section. Users can also tap on a blurred-out photo at the bottom right of the pet's picture to reveal a clear image of the owner.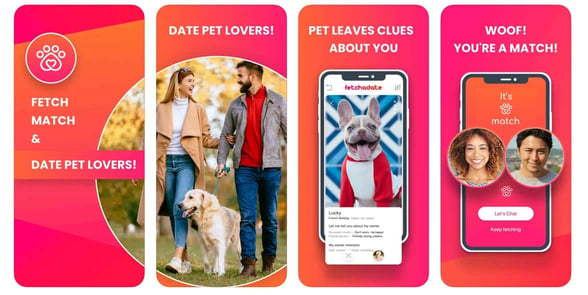 "Our FetchaDate technology offers an innovative way to attract others with less rejection," Sheryl said. "Who better to introduce you with more success than your WingPet?"
All users need to sign up is a cellphone number. Most members are between 25 and 35, but the app welcomes all age groups. Singles hail from the United States, Great Britain, and Australia. About 60% of app users are women, and about an equal number of women attend Sheryl's live events.
FetchaDate: Where Pet Owners Show Their Values
Pet owners can find disappointment on traditional dating sites when matches don't enjoy their furry friends. They don't have to worry about that on FetchaDate. And users can enjoy learning more about their date's personality by how they interact with their pet.
"There's more success when connecting through authentic behavior. That real-life behavior is a person's love for their pet, the things and places they go with their pet, and the fact that their pet most likely shares their bed, too," Sheryl said.
The team behind the app is projecting to reach 20,000 users in 2022. It is currently a freemium app, meaning it's free to join, chat, and see who swipes right on you. Soon, the platform will add brand ambassadors to the team. It is also creating a new program that will donate to animal shelters when user contacts create profiles on the app.
So far, FetchaDate has received some rave reviews from users.
"Cool app!" wrote Rachel Collins. "I love dogs and animals! If you're looking for someone, this would be a good place to find someone with similar interests."
Sheryl said she's happy to see pet lovers coming together through the app. In 2022, she plans to offer an eight-week course called the "Pawsitive Dating System" to help pet-loving singles get clear on finding love this year.
"There are obvious reasons why pet people prefer pet people," she said. "They are more forgiving of pet hair on clothes, the floor, and the occasional shoe or sock chewed up. They endure the destruction of some material items because of the fun, admiration, experiences, and affection they get from pets."