The Scoop: Regardless of your social or financial status, you may find yourself needing help in the love department. Luckily, there are tons of professional matchmakers ready to help you find the love of your life. As a top relationship expert and matchmaker, Amy Laurent is known for helping busy professionals and celebrities with their love lives. Amy continues to set the bar for high-end matchmaking by hosting fun events and sharing tangible advice that has benefited many relationships thus far.  
Finding true love can be challenging when you find yourself excelling in your career. Certain people with high social status and successful professional lives can find it hard to connect with people in their daily life. It can be a difficult time to date when you have to deal with added stressors in your life. 
Thanks to esteemed matchmakers like Amy Laurent, busy professionals don't have to worry about finding love on their own. Amy told us that she didn't always imagine she would be a matchmaker. It wasn't until the early 2000s that Amy found herself trying out different dating services. 

"I had just moved to a new state and didn't know very many people," said Amy. "I was actually approached by a well-known matchmaker who was very motivated to match me. I kept thinking, wow, what an amazing career and wonderful gesture!" 
Even though Amy was welcomed with warm smiles, she shared that she still felt like something was missing from the matchmaking process. Amy was convinced that matchmaking should be a personalized experience. "I thought, a relationship takes two – both sides' preferences and desires to be considered," Amy said. 
Amy started her matchmaking by helping friends with finding dates. After some encouragement and a great revelation, Amy took a leap of faith in 2005 and officially started her matchmaking service. 
Helping Busy Singles Still Find Love
Amy's matchmaking service is offered in California, New York, and Florida. Amy proudly provides luxury high-end services that will get the job done. When asked what kind of clients she mostly works with, Amy told us that she works with various types of people who range in age, background, and dating preference. She did add that her clients are all career-driven, intelligent, and successful people who can afford to outsource their dating life.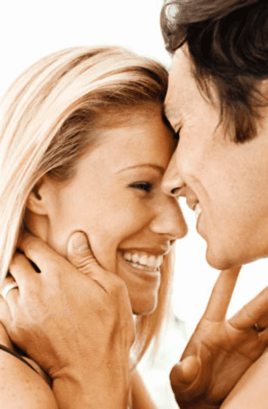 When selecting which clients to work with, Amy looks at each individual and the whole package they bring to the table to see if the partnership would be mutually beneficial. Amy has learned a great deal about dating compatibility thanks to her experience working with successful singles, some of whom include pro-athletes, business tycoons, attorneys, politicians, entertainment executives, and musicians. Although highly selective in many areas, her clients tend to seek partners who have inner beauty as well as outer. A common ask by clients is that their dates have an intellectual curiosity and a generous spirit. Amy creates thoughtful matches that can sustain a real relationship. 
"My clients as a whole are not looking for arm candy," said Amy. "They are not looking to party, juggle random women, or just focus on someone hot. If that was all that my job entailed, I would only need to work a few hours a day and two days a week!  Those types are easy to find, and that's not what I am hired to do, nor is it something my clients are interested in. Some of my clients say they've been there and done that, while others never went for that."  
While some of Amy's clients find themselves too private or too busy to spend time on dating apps, other clients simply need help choosing the right person to date. As mentioned earlier, a lot of Amy's clients want a genuine connection. Finding someone interested in them for who they are and not based solely on their professional title or money is a common focal point. Amy proudly finds clients their Mr. or Mrs. Right and does so with a smile on her face and an open door to all of her clients as she positions them for relationship success. 
"What can I say? My experience has been very easy, and fluid. I wasn't sure what to expect and I don't really have time to waste on the wrong women. Hiring Amy as my matchmaker has probably been one of the wiser things I've done lately. Makes me wish I had done it sooner," said Stefano, one of Amy's clients in a testimonial. 
Personalized Matchmaking Service Just for You
Personalized matchmaking not only makes you feel catered to, but it also expedites the dating process. Being treated like a priority instead of just another client is what Amy aims to do for all of her clients. No one should feel like a number on a database. Amy told us that every client case matters and actively works towards setting her clients up for success.
"I don't know about any other service, however when someone signs up with me it's not just about "now you're a client and I will set you up on dates". Every client case I take on becomes a personal endeavor that both the client and I take on together. It's incredibly fun, but it's also a very intimate process that I take very seriously," said Amy. 
Amy proudly gives her clients 1,000% throughout the process. To get the best results, Amy told us that she creates a safe space for her clients where honesty and transparency exist. Amy's approach is to always be honest with her clients but avoid being pushy or passing judgment. She doesn't give her clients unwanted advice so as not to come off as a know-it-all. It's a learning process for them both, and when needed Amy shares her expert advice.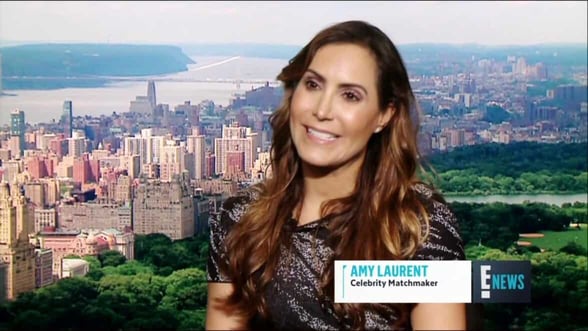 Outside of matchmaking, Amy also helps clients understand themselves. Amy will quickly advise people that the matchmaking process also entails some sort of self-discovery. Some clients learn new things about themselves such as what they want in a partner and what they want and need in a relationship. 
"Had I known Amy existed earlier, I would have done this a long time ago," said Jeffrey, one of Amy's clients in a testimonial. "Talk about cutting to the chase and an excellent screening process! It's been over 8 months now that I've been with my girlfriend and I owe it to Amy and her staff."
Amy Laurent: Relationship Expert & Executive Matchmaker
Since Amy started her matchmaking service, she has been a trailblazer in the matchmaking industry. People continuously praise Amy for her genuine care and for never giving up on them. Amy told us she had clients who came to her with little faith that love was in their favor. With Amy's optimism and advice, clients soon learned that perseverance often gets the best results. 
"If you haven't found the one, call Laurent, a Matchmaker who personally facilitates life's most important mergers," said Oprah.
Despite the trial and error in between, Amy continues to remind her clients that it only takes one good match that can lead to a long-lasting relationship. Amy said that she reflects on how far she's come every year around the time of her company's anniversary. Amy said she continues to see those successful matches grow into something so beautiful. 
Apart from her matchmaking service, Amy offers great relationship and dating advice in her insightful blogs and book, "8 Weeks to Everlasting: A Step-By-Step Guide to Getting (and Keeping!) the Guy You Want." People can contact Amy to become one of her clients and get started on the matchmaking process. 
"There are some incredibly stunning women walking around, I see them every day," Amy told us. "It's the gorgeous women with the truly kind, humble souls who are the gold stars in my book."