The Scoop: Women who want to feel attractive on first dates may think they need to put in a lot of extra time to get made up, but that doesn't have to be the case. SeneGence skin care, makeup, and hair products help women build confidence into their daily routines. The company designs each product to boost the user's natural attributes, including healthy skin and hair. And SeneGence's long-lasting makeup stays in place no matter what date night brings.
First dates can be stressful, and women may feel they have to make a great first impression to connect with a potential partner.
That anxiety could also cause her to act like anything but herself. She may dress in stylish but uncomfortable clothes or try out a less-than-natural hairstyle. She also could wear more makeup than she usually would.
Joni Rogers-Kante, Founder and CEO of SeneGence, wants to help women find more confidence in their natural selves. The company offers a wide range of skin care, makeup, and hair care products to make women feel more comfortable.

"Let's face it, going on a first date, especially if it is a blind date or a date with someone you met online, can be stressful," Joni told us. "The less women must worry about, the better. Why not use long-lasting color cosmetics you can feel confident will last through the entire date without re-application?"
That approach can lead to projecting one of the most important traits that people look for in a first date: authenticity. It is much better for women to choose an outfit, hairstyle, and makeup based on their everyday style.
"Dress to the nines, and do your thing. But if the thought of teetering around in heels sounds less than ideal, then it's also totally OK to wear something less dressy. The goal here is to feel your best, while being comfy, and expressing your style — whatever that may be," wrote Carolyn Steber of Bustle.
A Makeup Line Suitable for Real Life
Joni created SeneGence more than 20 years ago to produce an easy-to-wear makeup line. Her inspiration was her newborn — she wanted to develop lip products that wouldn't smudge off when she kissed him.
That was how she came up with her first product, LipSense.
LipSense lasts from four to 18 hours and comes in a wide variety of colors. It's also waterproof, so if women eat or drink on the first date, they don't have to reapply. LipSense comes in lip colors, glosses, and balms in dozens of shades.
"Our flagship product LipSense was the very first long-lasting lip color to hit the market and was the starting point to our success," Joni said.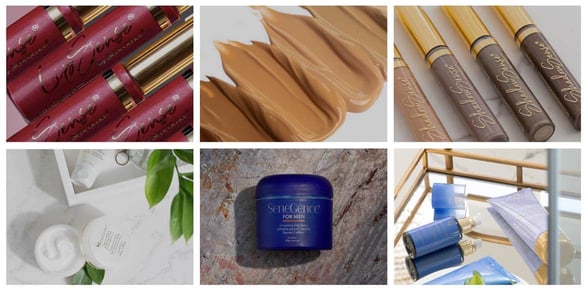 Over the last two decades, Joni and her team have developed a line of long-wear makeup products. EyeSense is a liquid liner that is waterproof and smudge-proof, as are the long-lasting BlushSense and ShadowSense.
All the company's cosmetics also have built-in skin care elements, making them unique in the marketplace. The company's MakeSense foundation, for instance, offers coverage, hydration, and protection ingredients in one product.
Eventually, the company expanded to skin care products (moisturizers and masks), bath and body products (soap and lotion), and hair care products (shampoo and serums). The company has recently rolled out a small line for men that includes shaving cream, moisturizer, hair balm, and facial cleanser.
"We have continued our commitment to bring products to consumers that are unique, timely, and live up to their claims. Products that really work," Joni told us. "We have covered every need a woman has to look and feel her very best from head to toe."
Clients Often Choose to Build a Career
Joni also founded SeneGence to help women launch businesses selling the company's products.
"The overarching mission when we launched SeneGence 23 years ago was to give women the opportunity to be the very best version of themselves by offering them products that really work and a business opportunity that really works — on their own terms," Joni said.
SeneGence fans can become Independent Business Owners. They can purchase the products at a reduced price and sell them to clients at market value, earning a profit. And business operators don't have to buy and store the products before selling them either because SeneGence can send purchases directly to buyers.
The company also provides advice on marketing, creating a website, and customizing individual businesses.
One of the benefits of operating a SeneGence business is that women can set their hours and develop a healthier work/life balance. When the COVID-19 pandemic began, many people realized how overworked they were in traditional offices and sought out more flexible career paths.
"Now that we are all returning to a new normal and getting acclimated to changing out of our sweats and slippers and being among one another again, women are discovering a whole new world of possibilities," ​​Joni told us. "Many are choosing SeneGence not only as their product line of choice but for their flexible career as well."
Helping women combine their interest in makeup and entrepreneurship was one of SeneGence's priorities when it launched and remains an integral part of its mission.
"We truly want all women to live their lives in love and abundance when they are willing to work for it and look great while making it happen," Joni told us.
SeneGence: Celebrating 20+ Years of Beauty
Joni said she is excited to hear from women who use her products in a wide range of situations, from weddings to business meetings.
Many women who want to transform themselves use the company's skin care products and long-lasting color technology to enhance their look. SeneGence's blendable cream-to-powder formula and crème base ensure its products appeal to women of all skin tones because it allows them to create custom colors.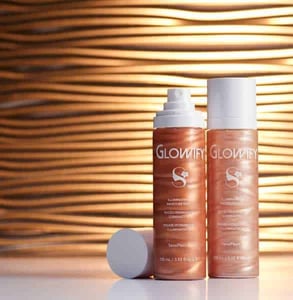 But Joni has a special place in her heart for women embarking on new relationships.
"We women know the date starts well before the date. There may be flirting, chemistry, connection, planning, and even the possibility of an amazing first kiss that seals the deal. The same goes for SeneGence products," she said.
By that, she said she means the final date look doesn't start with makeup. Great skin care, body care, and hair care are essential to creating our best selves — cosmetics are just the finishing touch.
"For first dates, women can have confidence that their makeup won't smudge off on their date's clothes," Joni told us. "It's just one less thing to worry about, and women can put all their energy and focus into connecting and discovering the potential of a new relationship."
After 20 years, SeneGence has developed such a wide range of products that it's hard to imagine the company could come up with something new. But of course, they have more product ideas in the works.
"What we have up our sleeve for future products is top secret!" Joni said. "There are too many other companies watching us constantly to see what we have on deck as our next amazing addition to the product line."