The Scoop: With the help from advanced technology, a lot of singles now find themselves open to the idea of international dating. The idea of finding love overseas doesn't seem so scary when you have access to FaceTime calls and Zoom parties. International dating certainly has its perks, but it has its fair share of challenges. International couples often run into cultural differences, language barriers, and long separations that leave them feeling a void inside. But thanks to the dating site CharmDate, singles get access to the proper tools to not only find an international partner but keep one as well. 
It's safe to say that dating looks different nowadays. Searching for the love of your life isn't as complicated now thanks to the help of matchmakers, dating sites, and social media platforms. It was a stretch for our parents to ask someone out on a date; now an easy slide in the DMs. 
Online dating has gained popularity thanks to its flexibility and convenience. It's no longer strange for a couple from different parts of the world to say they met online. Singles don't have to settle for their next-door neighbor when love is waiting for them on the other side of a screen.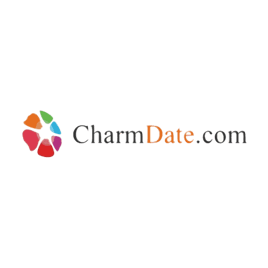 Packed with a variety of profiles, CharmDate is a go-to dating site for exploring international dating. Since 1998, CharmDate has been connecting millions of singles from all over the world and creating loving and long-lasting relationships.
"CharmDate.com is a premium international dating site connecting beautiful European women with men from around the world," the CharmDate team said. "CharmDate's mission is simple, which is to provide members with safe, easy-to-use, and professional services for seeking a serious relationship."
Members on the site gain access to many resources that help them understand healthy dating tips. For some, it was an opportunity to find a love they never thought they could have. 
"I am grateful for CharmDate for providing me with the best and most professional services. Without this platform, I wouldn't have the chance to meet my love. I will tell my friends and encourage them to find their happiness too!" said Elenka, a CharmDate user in a testimonial. 
Keeping International Love Alive & Well
Love is like a plant and for it to grow, you must water it. CharmDate does a fine job in ensuring that international love continues to blossom. Many relationships have developed in areas such as North and South America, Europe, and the Asia Pacific thanks to the site. 
According to the CharmDate team, with teamwork and progressive technology, anyone who uses the app will have an enjoyable experience in connecting with reliable, attractive, and caring partners. CharmDate users come from different backgrounds. The CharmDate team told us that most of their members are from Europe, North and South American, and Asia Pacific.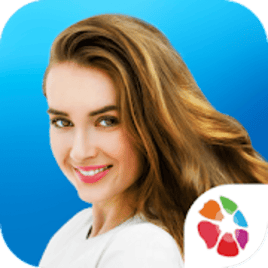 The site offers cool search features that help find what members are looking for. Once members join, they can browse different member profiles and connect with those they're interested in. 
"Many of our members tend to be more mature, stable, and established in their careers," the CharmDate team told us. 
CharmDate is on a mission to overcome the traditional barriers that singles face when dating. The team does that by providing quality services through new engaging tools such as Gifts & Flowers, chats, videos, CamShare, and EMF Mail. Members find it refreshing that they have easy access to the international relationships they have always desired.  
"Joining CharmDate might be the most correct thing I've done recently," said Brian, a CharmDate user in a testimonial. "There are thousands of beautiful girls that I can talk to, and unlike other dating sites, girls here are 100% real, sweet and attractive. I couldn't be happier!"
Providing Users With Top-Level Security & Support
Members shouldn't have to worry about their safety when using dating sites. It's already scary trying to put yourself out there. Fearing that you'll be catfished in the process is an added stressor that no one needs. As part of its mission to provide members with a safe, easy-to-use, and professional platform, CharmDate believes that members should just focus on dating. 
The CharmDate team told us that they believe every member on the site should feel peace of mind when online. The team undertake every possible method necessary to ensure a secure environment where advanced fraud prevention system and online purchasing system are used. The site is protected by the world's leading certificate authorities — GoDaddy and McAfee.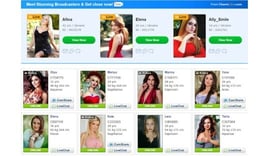 "Our site takes online security and privacy very seriously. We use the most innovative and cutting-edge technology to ensure registration and usage is under a high level of security and protection," said the CharmDate team.
Everything can feel so new when members first join CharmDate. But luckily, they don't have to feel alone. The CharmDate team is composed of professionals who will support you the entire way. With international dating gaining popularity, CharmDate has dedicated a section with insightful safety tips on how to safely date online. 
CharmDate: Where Love Is Borderless
Although international dating comes with its struggles, it is not impossible. Stepping out of your comfort zone for love is a risk that many people ultimately find rewarding. 
CharmDate provides efficient communication tools for members so international relationships succeed — living up to its motto, "Where Love Is Borderless." When times get rough and there seems to be a communication problem, couples can use these tools to find a solution. 
The CharmDate team will continue to be a leading source for international dating in the future. The CharmDate team told us that they will assist their members in every way possible and create new ways for members to enjoy themselves on the site. 
"I feel like I am still in a dream. I found my new wife on the CharmDate site and started to write to her. After a short time, we found we were falling in love… She is all a man could ask for," said Martin, a CharmDate user in a testimonial. "If you are looking for the perfect woman, then you have come to the right place. I hope I do not wake from this dream."