The Scoop: The Princess Date agency is making a difference in the international matchmaking industry. International dating was once something impossible to do. With the help of advanced technology and dating experts, singles can find love from across the world. Since it launched, Princess Date has acquired a lot of success stories over the years. Certified Ukrainian matchmaker, Julia Saurina shares how Princess Date is becoming a successful vital resource for singles who're looking for an international relationship. 
For Julia Saurina, CEO of the international matchmaking agency Princess Date, helping people find love was always something she was passionate about. Connecting two people who may come from different cultural backgrounds is a beautiful endeavor. As someone who fell in love with a foreigner, Julia understands the difficulties inherent in international relationships. 
By using what she's learned from her personal experiences Julia was able to create Princess Date in 2010. Thus far, Princess Date has helped thousands of people improve their love lives. The agency's success stems from the team's steady care for clients' dating journeys from the beginning to the very end.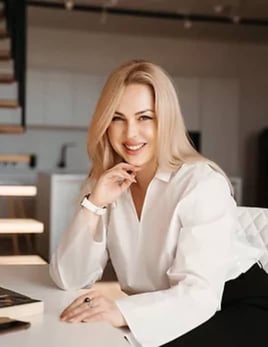 "We try to help our clients with suggestions even after they meet each other and get married because we know how difficult it is to build a relationship, especially for international couples," Julia told us. 
Julia shared that in just seven months of launching Princess Date, the company received its first success story — a client got married with their help! Princess Date stands out from other international matchmaking agencies because the team shares great advice based on personal experiences. Julia told us that other international companies fail because they don't know how to relate to their clients and share advice only based on theory and not practice.
"Ever since Princess Date launched, all our work was built on high principles of trust and care about our clients. We work only with men and women who seriously want to find a partner and get married in the future," said Julia. 
A Unique Way to Find International Love
Online dating is a non-traditional way of finding true love but it works! Princess Date members come from all parts of the world, including Australia, the U.S., Germany, Spain, France , Switzerland, and many other countries. Some singles never imagined they would meet the people they've encountered on the site. The Princess Date team is proud that it can create more love on the planet.
"I tried to meet Ukrainian women through agencies, but they were not serious, luckily I found you and I am delighted to be a client of such a serious matchmaking agency," said an anonymous Princess Date client in a testimonial. 

The team understands that using Princess Date to find international love is a unique opportunity that may require some guidance and support. Julia told us that usually after a couple gets married they stay in contact with them for at least one year, especially with women because it's such a huge change. Princess Date is known for having supportive team members who genuinely want you to succeed at finding love. 
To ensure that Princess Date clients are successful in their relationships, Julia offers advice and information about international dating on her YouTube Channel. Through the YouTube Channel, couples learn how to maintain a healthy relationship and men learn how to cater to their wives — because after all — a happy wife does equal a happy life. 
"We really love our work and wish our clients to be happy with our International Matchmaking Agency, that's the most important thing for us!" exclaimed Julia. 
Understanding Different Cultures for Relationship Success
Princess Date's main goal is to help people from different parts of the world meet each other and get married. And since it launched, the company has done just that. Finding true love isn't always as glamorous as the world depicts it to be. Sometimes it requires hard work, trust in the process, and giving into second chances. 
"I have so many stories that really touch my heart and actually that is what matchmakers are working for, to see happiness and big changes in our clients' lives," said Julia. 
Julia told us that one of her favorite Princess Date success stories is from her middle school music teacher, Maria. After a year of convincing, Maria finally agreed to try out Princess Date to find a husband. In just six months, Maria was matched with a man from Denmark and the two went on their first date — which turned out to be a bust!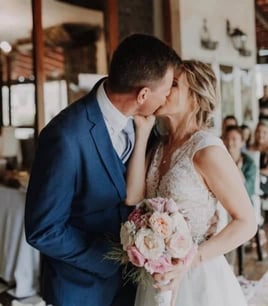 Where most people would consider this to be a failed match, Julia remained optimistic. She said she knows that cultural differences, such as language barriers, can be a hurdle. So Julia and an interpreter helped the couple overcome their first-date jitters. Their first date turned into their last for both of them, and a few months later, Julia received wedding pictures with a thank you. 
Just like Maria, many singles find themselves needing an extra push when dating and the Princess Date team has no problem doing that. A lot of international couples face problems that require a supportive team to be there to help them. Julia told us that she and her team are always there to help. 
"In the end, international couples are just great! They share the best parts of their cultures and they treat each other well because they know how difficult the process was to find each other in different parts of the world," said Julia. 
Princess Date: Premium Matchmaking Service
When singles sign up to be a part of the Princess Date community they can find comfort in knowing that they are in good hands. Princess Date offers a premium international matching service like no other. To start the process, people can sign up for a free consultation. The consultation helps both the agency and the client gain a better understanding of what this matchmaking service is for them. 
Clients can start with a trial membership that starts at $799. This membership includes three hours of translation on video dates, three introductions, and more. For a long-term experience, singles can choose between a three-month or 12-month membership that includes more perks, including unlimited introductions, unlimited hours of translation for video dates, and team support. 
Julia told us that, even though the service has received a lot of success stories over the years, it has encountered some failed relationships as well. You never know if a match will be successful, but it's always helpful to believe that it will. Julia encourages her clients to trust the process and go into the dating scene with a positive mindset.
Despite the challenges that come along the way, Julia always says helping people find love is worth it in the end. In the future, Princess Date will continue to be a vessel for princesses to find their princes. 
"This is my duty, this is my calling and I can not stop doing it. When I meet people and they are single I am always thinking of whom shall I introduce them to," said Julia.