The Scoop: Ambitious individuals often find themselves wrapped up in their work as they strive to accomplish their career goals. Soon they realize they have little to no time to find love. Thanks to resourceful matchmaking services such as It's Just Lunch, busy professionals can win in both their career and personal lives. It's Just Lunch arranges everything from hand-selecting matches to coordinating the date. Since the matchmakers take the legwork out of dating, It's Just Lunch clients just need to see if there is chemistry on that first date.
Adults typically strive to juggle their personal and professional lives. Spend too much time working, and you'll miss out on the fun things in life. But if you have too much fun, you may see that promotion you always wanted pass you by. That's why it's important to create a healthy balance of business and pleasure. 
The matchmaking service, It's Just Lunch (IJL), understands the complications of trying to manage work schedules and relationship goals. With over 30 years of experience and thousands of success stories, IJL is dedicated to helping busy singles through their dating journey.  You never know where that first date might lead.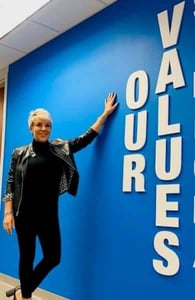 "We do all the work from the client interview to matching, scheduling, and arranging the date. It's always best to leave dating to the professionals at IJL. We take all the work and stress out of dating for our clients, all they have to do is show up and have fun!" exclaimed IJL's Vice President of Matchmaking, Julie Yarworth.
It's Just Lunch launched in 1991 and has been on a mission to bring people together. Connecting people is the team's shared passion, and that has helped the matchmaking process become more streamlined and worthwhile for clients. Julie told us that IJL has gained most of its success by valuing and getting to know each client on a personal level.
According to the IJL pledge, "We treat you as a person, not a website profile. We recognize that each of our clients is unique, and their attributes, experiences, and life goals shape the type of relationship they're looking for. As such, we are committed to working with you to understand your needs and provide a private, premium dating experience."
Professional Matchmakers Are the Client's Wingperson
It's Just Lunch clients are busy professionals who desire to find their special someone sooner rather than later. Trying to figure out dating while working a tight schedule seems challenging, but the It's Just Lunch matchmakers can help. According to IJL, dating doesn't have to be stressful or complicated when you have a team right beside you. 
But how does the IJL process work? Matchmakers interview potential clients and determine whether the partnership is a good fit or not. After the initial interview, the next step is to find the client's potential matches based on their preferences and what the matchmakers have gathered from the initial meeting. Julie told us that when a matchmaker welcomes a new client, they share what to expect throughout their dating journey.
Helping clients switch their status from single to in a relationship is a goal that every matchmaker has. The IJL team believes that matchmaking isn't just a profession but a true passion. They want to be a part of their client's dating process from start to finish. Julie described the team as diverse, vivacious, fun, and extremely caring — and it doesn't go unnoticed. 
"The It's Just Lunch matchmakers were great and made the process easy. They took feedback that I provided after dates and used that to find other people that could potentially be a better fit. There is someone out there for all of us and sometimes you just need a little help. Jenny and I were both into our careers and never would have met if not for It's Just Lunch," said Jeff, an IJL client, in a testimonial. 
Every matchmaker with IJL has a background dealing with busy professionals. IJL ensures that every matchmaker is equipped to give clients the necessary tools to help them reach their goal of finding companionship. Every IJL matchmaker must attend an in-depth training program with ongoing training throughout. At the end of the training, they receive a life coach certification. 
Julie told us that the best way for a matchmaker to succeed when working with IJL is to always put the client first and to have a passion for what they do. 
From First Dates to New Relationships
It's Just Lunch's professionals say that singles who go on lunch dates (or have drinks after work) have an easier time getting to know a person by keeping things casual and quick. Trying to find the perfect outfit and figure out what to eat during a fancy dinner date can make anyone anxious. But lunch dates or drinks after work are a fun way to get to know someone in a comfortable and non-intimidating setting. 
The IJL team believes that chemistry only happens face to face.  As such, IJL matchmakers are committed to making first dates relaxed and fun for clients. To better prepare clients for first dates, the matchmakers share important details about their match, including their appearance, profession, hobbies, and why the two were matched in the first place. This helps clients feel more at ease and aware of what to expect.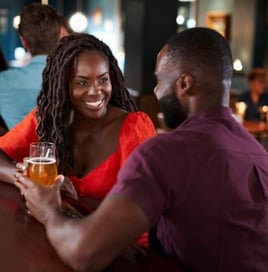 IJL has initiated over 2 million first dates in more than 200 cities — which have resulted in a lot of marriages and relationships. Every client can feel comfortable knowing that IJL values integrity and understands the importance of privacy. Client dating journeys are confidential and aren't shared with anyone. 
"I felt comfortable with the process of just having lunch and knowing that each person was interested in determining if this was someone they were interested in. Our first date was fun, comfortable, and easy. The conversation flowed and it was natural. I remember seeing her walk toward me as I was thinking… I hope that's Lori!" said Bernie, an IJL client, in a testimonial. 
Bernie and Lori aren't the only couples who have reaped the benefits after placing their trust in IJL matchmakers. Many other couples with different stories praise and give thanks to IJL for making love possible in their busy lives.  
It's Just Lunch Is Your Dating Concierge
Everyone loves a good love story, but IJL loves it even more. After being in the dating industry for over 30 years, IJL has gained many success stories along the way. Clients trust IJL to guide them through their dating journey and to help them end up with their special someone. Although personal experiences will vary depending on the client, at the end of the day all of them wind up with more than what they came with.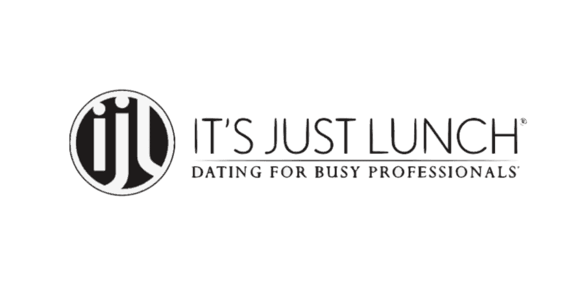 As a dating concierge, IJL helps clients spend less time searching for the one and focus more on dating. By hand-selecting matches, making restaurant reservations, and getting date feedback, IJL uses its signature process to produce superior dating results. IJL's matchmakers employ a combination of intuition and their expertise so clients can have a fun dating experience with quality matches. 
Julie told us that the main goal for IJL right now is to continue to be the first choice for busy single professionals who want to lose their single status.
"Dating is the process of elimination, not exclusion. Clients must trust the process and stay away from the outcome. Have fun and be open-minded. A Matchmaker's goal is to open clients up to new people, new experiences, and all new possibilities. That's why It's Just Lunch!" Julie said.