The Scoop: Dating during troubled times in the world can seem impossible. The Ukraine war is a life-altering event that affects millions of singles who had it in their hearts to find love. To turn the impossible into possible, the dating experts at CQMI continue to find ways for singles to connect with Ukrainian singles despite the chaos in that country. The CQMI team acknowledges the challenges that exist  in Ukraine and ensures members that their safety is its number one priority. CQMI uses innovative features and insightful coaching to help singles reach their happy endings. 
It feels as though finding love today is hard to do. Whether it's trying to make time in your busy schedule to date or you find you're not having any luck with your searching process, there always seems to be an obstacle to overcome to find your happy ending. 
To make matters worse, dating can certainly be difficult when the world appears to be falling apart. Thanks to online dating sites such as CQMI, singles don't have to give up hope of finding love when all seems lost. Despite the impact of the war in Ukraine, CQMI still manages to facilitate fun and safe ways for singles to connect with Ukrainian and Russian singles.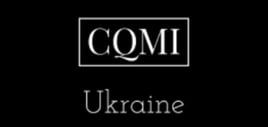 Dating in such a challenging time is risky, but CQMI reminds couples that it's a risk worth taking when you could end up with someone you can't see your life without. CQMI revives people's faith in marriage in such a dark time in the world. 
CQMI launched its website In 2015 and has since been considered one of the largest marriage agencies in Ukraine. The CQMI team reported that 157 couples have taken the next steps in their relationships and become husband and wife. The team works diligently to help everyone develop healthy habits geared to having healthy relationships. 
"During our work and consultations, we do not 100% guarantee marriage, but we help our clients look at these events in a new way and we try to help people become a little happier," said the CQMI team. "We have proven many times that at any age, dating Ukrainian women for marriage can most likely result in an international family."
A Modern & Reliable Dating Site for Men
Antoine Monnier, President of CQMI, told us that in February and March of 2022 the site experienced an increase in the number of clients. He said that there was a big increase in interest from men who wanted to help and get in touch with Ukrainian women. 
During this time, Antoine and the team discovered that a lot of men were concerned about Ukrainian women and their children and wanted to help. Although CQMI focuses on fostering healthy relationships, it soon became a reliable source for men to play a big part in helping out women during the Ukraine war. 

"Now we see that women travel to men because there are many programs in Europe and Canada to help women get their VISA and ability to work as soon as they arrive," Antonie told us. "Also, the different western countries offer significant help and allocations for Ukrainian women."
CQMI has successfully added 2,000 Ukrainian and Russian members. The team has accomplished forming couples and marriages from all over the western regions. Antoine shared that the site has seen couples formed between French-speaking men and Ukrainian and Russian women in cities such as Montreal, Paris, Nice, Quebec, and many more. 
Creating Happy Endings Despite Difficult Beginnings
Looking forward to a happy ending when you're experiencing a hard beginning can be challenging. Regardless of your situation, CQMI advocates for singles to remain optimistic about their love lives. 
To set members up for dating success, CQMI offers helpful blogs and quizzes to help members navigate through such a hard time. In the CQMI blog "Want to Help a Ukrainian Woman in Distress?," men learn how they can help western women in a time of need. Antoine told us that this blog was read 6,500 times by men from over the world. 

You don't have to have a pretty beginning to have a happy ending. Those singles who haven't had the best of luck in finding one can benefit from CQMI's coaching assistants. According to the CQMI team, the CQMI assistants are the key to the site's success. CQMI assistants help members find love in Ukraine, so they don't have to do it alone. 
The CQMI team told us that the assistants also help members make safe trips to and from Ukraine with insightful tools and tips. Members can ask the assistants helpful questions pertaining to how to find great restaurants for first dates and where to buy beautiful flowers. 
Before jumping into the dating scene again, singles can take a CQMI quiz to see if they have what it takes to get into a serious relationship with a Ukrainian or Russian woman. To help people receive their happy endings, CQMI advises only serious daters to join the site for better results. 
CQMI Aims to Optimize More Love in the World
CQMI's mission is to optimize the creation of stable couples and discover the best possible ways to help couples find their perfect partner. All members can start on a free trial and then upgrade to whatever subscription suits them. Depending on the membership, members get access to cool features, such as Skype and email contacts to potential partners, that help them connect online. 
Members have praised the CQMI team for creating such an easy-going site to date Ukrainian and Russian women, despite everything going on in the world. 
"We are happy proof that love can destroy all imaginary obstacles such as age, nationality, mentality, lack of knowledge of language or culture," said Eric and Keterina, a CQMI couple in a testimonial. "We are happy and wish you every day to rejoice in the fate of new couples who will be happy thanks to you."
CQMI's number one priority is the happiness of its members. The matchmakers focus on how to find men and their future wives. By enforcing a code of conduct that requires members to respect and communicate with one another, CQMI has seen positive results. 
For the safety of the women on the site, Antonie told us that they ask for passport ID from men before giving out contact information. This allows both men and women to feel safer on the app while they start their search to find true love.  
"I have met great and genuine people through this service. I have not met the exact right person for me yet, but I'm still using the service and am very happy with it. I would recommend it to anyone looking for an honest and serious dating agency with great potential partners," said Diego, a CQMI member in a review.