The Scoop: If you're someone who views religion as a fundamental part of your life, finding a partner who shares your spiritual values can be difficult. Lucky for you, online dating site Christian Connection narrows your dating pool to just Christians. Features like profile authorization, likes and waves, and video calls make Christian Connection a safe and fun place to find love with someone whose values match yours.
Finding love online can be overwhelming. Today, there are countless dating sites available online that have different algorithms, security features, and target demographics. Even then, there's no guarantee you'll match with somebody who shares your morals. 
That's why Christian Connection is so effective. The site allows Christians to participate in online dating without having to sift through hundreds of users whose values do not align with theirs. Joff Williams, a team member at Christian Connection, said he believes the site is the perfect platform for single Christians to meet their other half. 
The Christian faith is fundamental to many people's lives. For some, it's an integral component of a long-term, successful relationship. Many Christians want to get married, start a family, and raise children with a partner who shares their faith. Others may have been married before and are now seeking shared values in their next partner. Their faith is more than just going to church every Sunday or decorating the tree for Christmas — it's a community of unity, love, and guiding principles. 
"That's certainly what we see from members who go on to meet," said Williams. "Those shared core values of the Christian faith are what they're looking for."
Filter Your Dating Pool By Religion
The number of Christians who have gone to Christian Connection to find a partner is impressive. The website has seen over 1 million registrations so far and has up to 250,000 active users. The site's customer support team also carefully monitors engagement to help users get the most out of the service. 
"Our mission is to connect people who are looking for a long-term relationship," said Williams. "So we measure things like 'meaningful conversations' in order to optimize the platform for genuine connections." You're in good hands when you create a profile on Christian Connection. The dedicated support team are always on hand to respond to members and facilitate the development of strong connections. 

And although the website is popular across eight countries, the platform is focused on local rather than cross-border connections. "We want people to meet face to face, and so we focus on real-world dating", Williams said. "We encourage people to connect with someone who is within reach rather than forming long-distance relationships between countries." But if you have a move or a big trip coming up, you can migrate your profile to another country. 
Christian Connection Makes Online Dating Safe and Engaging
Dating online with Christian Connection is easy. The platform has several icebreakers to help you get a conversation started, from liking profiles and sending waves to mutual matches.
Christian Connection also launched video chats during COVID, when people couldn't meet face-to-face. The feature allowed people to make that initial connection without exchanging their phone number. While it's not a replacement for a first date, it's a great precursor that allows you to vet your date before meeting them in person. Meeting your date over a video chat can help ease anxieties about meeting a total stranger in person.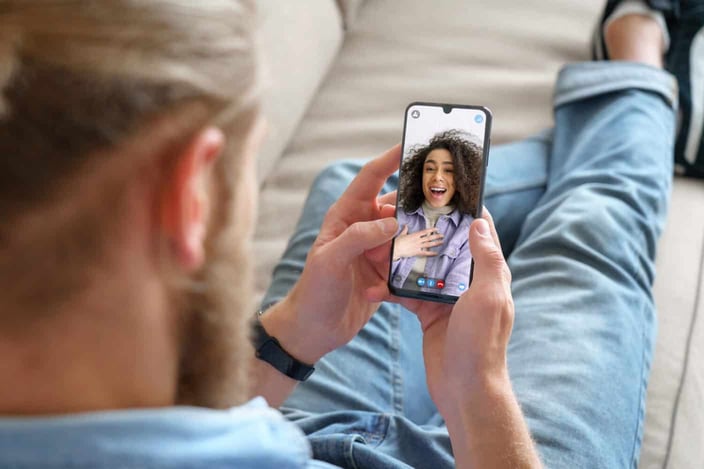 Christian Connection is also safe. The profile verification and moderation process is fundamental to the website. "Every profile goes through a strict moderation process, which is a combination of automated software and fraud checks. We also have a team of moderators that manually check each and every account and remove fake profiles." said Williams. 
There's a comfort in knowing that every person you encounter on the site has been vetted by the Christian Connection team. If red flags arise, the team will continue to check on the profile. This verification process is key to keeping fraudsters and bad actors off the site, and ensuring that everybody on Christian Connection is who they say they are. 
Online Dating Isn't Scary On Christian Connection
Online dating can be a scary term, especially given the hookup reputation that has been attached to so many apps. But engaging in online dating culture and being a good Christian are not mutually exclusive. Christian Connection is true to its religious foundation and provides users with support throughout the entire dating process. 
Williams said he believes that getting in the right mental and spiritual space is essential to helping you along the dating process. "Start from a really solid place in yourself and in your relationship with God," he said. "I think it can really help to invite God into the process. Pray, and ask God to give you guidance and wisdom."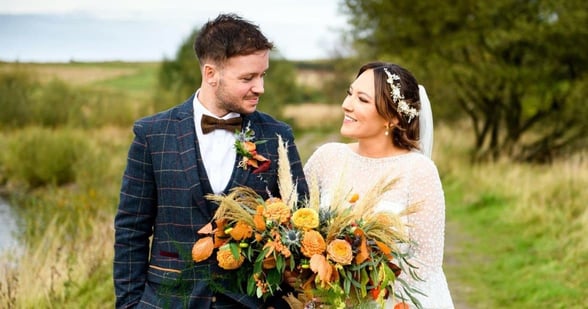 Having a sense of support from your faith community is really important. It's essential to take a moment and think about what you really want from the dating process, and Christian Connection encourages that reflection. "It helps to get into the right mindset from the start. When you sign up and create a profile, it's best to spend some time putting it together. Answer all the questions. If you're unsure, ask a friend to look over it," Williams said. "We have five tips when creating your profile: be yourself, be positive, be concise, be specific, and be authentic."
Forming relationships given the overwhelming number of apps and sites available can seem out of reach. But online dating really can work, especially when you've already narrowed your dating pool to people with a shared faith or another dating priority. Christian Connection doesn't force you to sift through matches until you find a person with shared spiritual values. You can have confidence that every person on the site values the same things as you do, and at the bare minimum, considers shared religious beliefs to be an important component of a healthy relationship.